Ytel Reviews, Ratings, Pricing Info and FAQs
Find out more about Ytel with customer reviews, ratings, pricing information and frequently asked questions.
Updated on December 11th, 2018
The SMB Guide is reader-supported. When you buy through links on our site, we may earn an affiliate commission. Learn more
Ytel is a cloud communications platform for businesses. Ytel's solutions include SMS messaging, VoIP phone systems and email applications. Businesses can use Ytel to stay engaged with their customers and respond to their inquiries as quickly as possible.
Also Consider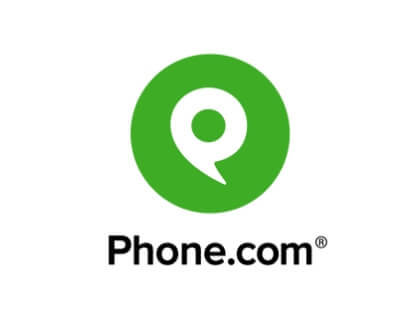 Ytel Pricing:
Ytel does not list any prices on their website. For a detailed pricing breakdown, contact Ytel and request a quote for your business.
Ytel Key Information Table:
| | |
| --- | --- |
| Founder | Nick Newsom |
| Founded | 2012 |
| Headquarters | Lake Forest, CA |
| CEO | Nick Newsom |
| Number of Employees | 30 |
| Phone Number | 1 (800) 382-4913 |
| Address | 94 Icon, Lake Forest, CA 92610 |
| Website | |
Ytel FAQs:
What is the price range for Ytel software?
Ytel does not list any prices on their website, but you can request a quote for your business to determine the cost.
What is Ytel x5?
X5 is Ytel's fifth-generation cloud contact center. The system can facilitate multiple agents making outbound calls or accepting incoming calls using VoIP technology.
What is the best way to contact Ytel support?
If you need to speak with the Ytel support team for troubleshooting or to have your questions answered, you can call 1 (800) 382-4913 to speak with someone, or go to support.ytel.com. The customer support line is available 24/7.
Where can I find out what it's like to work at Ytel?
If you want to read employee reviews about working at Ytel, you can go to the Ytel Glassdoor page and get an insider's perspective of what it's like. All Glassdoor reviews are written by current or previous employees.
Does Ytel have a built-in predictive dialer?
Yes. The Ytel dialer can take information from a data set and input it into a phone to save customer service agents time. The dialer can also direct calls to various phone lines as they come in.
Ytel Reviews:
| Reviewer | Rating | Review |
| --- | --- | --- |
| Ryan S. | 5/5 | There are lots of cloud-based call centers out there, but Ytel is the only reliable one that I have ever used! |
| Holly D. | 4/5 | I cannot arrange lists the way that I want to using this software, but I still like it overall and the customer service team has been very helpful. |
| John S. | 5/5 | This system is very easy to manage, particularly when we hire new phone agents and we need to train them on the software. |
| Tyler J. | 5/5 | We have a very high call volume, but Ytel is able to handle it. Also, the 24/7 support makes it easy to get our questions answered. |
| David S. | 5/5 | Ytel has lots of shortcuts to make it easy for users to navigate and make changes on the fly. |
| Hades Z. | 3/5 | This software could be better if the engineers and back-end developers were more on top of upgrading the program and fixing bugs. |
| Mike G. | 5/5 | Easy set up, quick support. We love Ytel! |
| Edward J. | 2/5 | Easy to customize but the billing system is not adaptable to different business models. |
| Bejamin C. | 2/5 | I'm very disappointed with this platform. Customer service was poor, our calls were dropped and the reports were weak. |
| Steven J. | 5/5 | Because of Ytel, we've been able to connect with more potential customers and dramatically lower our rate of dropped calls. |