Free Call Center Software
Learn about 12 free call center software solutions, including truly free software and software that offers free trials for small businesses.
Updated on June 30th, 2020
The SMB Guide is reader-supported. When you buy through links on our site, we may earn an affiliate commission. Learn more
Call center software incorporates telecommunication technology and case management tools to assist call center agents as they respond to inbound and outbound calls.
Free live chat software offers a basic set of features such as online storage, and chat, audio, and video calls.
Read More:
Predictive Dialer - Learn more about the best predictive dialer software to improve your business's productivity.
Call Tracking Software - Discover the best call tracking software solutions to record information about incoming calls.
Why We Chose Bitrix24:
Bitrix24 is one of the best CRM software solutions that we have reviewed. It is a collaboration software with communication tools and management features.
Using Bitrix24 as call center software, users can manage leads and contacts, transcribe calls, and operate a live chat system and multi-channel messaging. Bitrix24 also provides sales cycle reports.
Bitrix24 features easy integrations with many other platforms, including third-party applications and accounting software. The Free plan is a great starter tool for small businesses and offers many basic features.
Things to Consider When Evaluating Free Call Center Software:
There are four types of call center software: on-premise, hosted, cloud-based, and browser-based. Determine the best type for your business needs to narrow your options.
Consider services that offer business tools integrations, such as helpdesk, CRM, chat, e-commerce, and social networking platforms.
Your agents should be able to use the software quickly and easily with as little of a learning curve as possible, so test your options for ease of use.
Best Free Call Center Software Services for 2019:
| Our Ranking | Call Center Software Company | Free Offer | Review |
| --- | --- | --- | --- |
| 1. | | Free. | Wide range of features and third-party integrations but lacks native integration with internal apps. |
| 2. | | Free. | Easy to use with many options and tools but the user control panel could use improvement. |
| 3. | | Free. | Strong integration capabilities but no contact management or callback scheduling features. |
| 4. | | Free. | Excellent, easy to use app with a clean interface. Good at multitasking. |
| 5. | | Free. | Easy to use and can handle large call volumes but does not offer reporting tools. |
| 6. | | 14-day free trial. | Easy to set up and use and integrates easily with other Freshworks products. Limits online phone numbers to certain countries. |
| 7. | | 30-day free trial. | Simple and intuitive with good features but certain features could use improvements. |
| 8. | | 14-day free trial. | Reliable and feature-rich but does not offer customer activity tracking or complaint tracking features. |
| 9. | | 30-day free trial. | Easy to use with good customer support but the best features are only available on the more expensive plans. |
| 10. | | 30-day free trial. | Web-based multi-channel application with CRM application but many features are still under development. |
FAQs: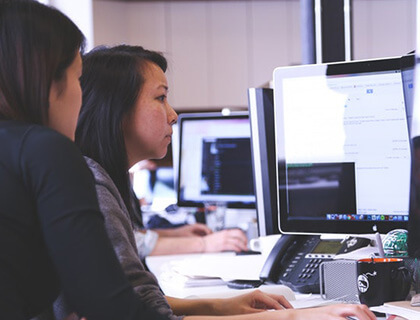 What is the best free call center software?
Are there any truly free call center software programs that aren't just free trials?
Yes. Bitrix24 and many of the open source call center software options like Elastix 2.5 and Pamela for Skype are completely free.
Is any call center software free for business use?
If you are looking for something that is absolutely free for an unlimited period of time, then you don't have many options. However, there are a couple of free programs. Bitrix24 is a great example, as it offers a wide range of features and is practical enough for small businesses.
Should I consider paid call center software?
Possibly. Paid platforms start at around $35.00 per month, the advantage being that your business will probably save time and money.
Should I opt for cloud-based or on-premise call center software?
Cloud-based call center software is ideal for small business as it's easy to set-up and requires no complicated hardware or infrastructure. Cloud-based options are also more economical than on-site call centers and are easy to customize and scale.
Is there a difference between free CRM software, free call center software, and free VoIP?
Yes. Call center software allows companies to communicate with clients, while customer relationship management (CRM) software helps agents to track and manage customer accounts and issues. Companies use either traditional PBX or VoIP systems to manage inbound and outbound calls.