Free Call Center Software
Learn about 12 free call center software solutions, including truly free software and software that offers free trials for small businesses.
Updated on April 4th, 2019
The SMB Guide is reader-supported. When you buy through links on our site, we may earn an affiliate commission. Learn more
Call center software incorporates telecommunication technology and case management tools to assist call center agents as they respond to inbound and outbound calls.
Free live chat software offers a basic set of features such as online storage, and chat, audio, and video calls.
12 Best Free Call Center Software Services for 2018:
| Our Ranking | Call Center Software Company | Free Offer |
| --- | --- | --- |
| 1. | | Free. |
| 2. | | Free. |
| 3. | | Free. |
| 4. | | Free. |
| 5. | | Free. |
| 6. | | Free. |
| 7. | | 14-day free trial. |
| 8. | | 14-day free trial. |
| 9. | | 30-day free trial. |
| 10. | | 14-day free trial. |
| 11. | | 30-day free trial. |
| 12. | Goautodial | 30-day free trial. |
FAQs:
Should I consider a paid call center software solution?
Possibly. Paid platforms start at around $35.00 per month, the advantage being that your business will probably save time and money. Check out our list of paid call center software for more info.
Are there any truly free call center software programs that aren't just free trials?
Yes. Bitrix24 and many of the open source call center software options like Elastix and Pamela for Skype are completely free.
Is any call center software free for business use?
If you are looking for something that is absolutely free for an unlimited period of time, then you don't have many options. However, there are a couple of free programs. Bitrix24 and EspoCRM are two great examples, as they both offer a wide range of features and are practical enough for a small business.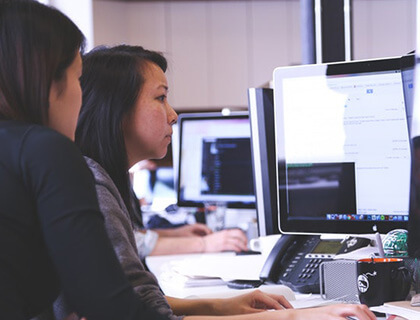 What is the best call center software free?
Should I opt for cloud-based or on-premise call center software?
Cloud-based call center software is ideal for small business as it's easy to set-up and requires no complicated hardware or infrastructure. Cloud-based options are also more economical than on-site call centers and are easy to customize and scale.
Where can I find a call center software free download?
You can generally find a cloud-based free call download online.
Is there a difference between free CRM software, free call center software, and free VoIP?
Yes. Call center software allows companies to communicate with clients, while customer relationship management (CRM) software helps agents to track and manage customer accounts and issues. Companies use either traditional PBX or VoIP systems to manage inbound and outbound calls.