Slack Reviews, Ratings, Pricing Info and FAQs
Find out more about Slack team collaboration software with customer reviews, ratings, pricing info and frequently asked questions.
Updated on December 11th, 2018
The SMB Guide is reader-supported. When you buy through links on our site, we may earn an affiliate commission. Learn more
Slack is a business project management and collaboration software platform. With Slack, team members can share files, have group chats, host calls and video conferences and send out group notifications.
Slack Pricing:
| Plan Name | Monthly Price |
| --- | --- |
| Free | $0.00 /mo. per user |
| Standard | $6.67 /mo. per user |
| Plus | $12.50 /mo. per user |
Slack Key Information Table:
| | |
| --- | --- |
| Founder | Stewart Butterfield |
| Founded | 2013 |
| Headquarters | San Francisco, CA |
| CEO | Stewart Butterfield |
| Number of Customers | 70,000 |
| Phone Number | 1 (415) 579-9122 |
| Address | 500 Howard St., San Francisco, CA, 94105 |
| Website | |
Slack FAQs:
What is the price range for Slack software?
Slack's monthly prices range from $0.00 to $12.50 per user per month.
Is there a Slack app for desktop and mobile devices?
There is a Slack desktop app for Mac and PC computers, and there is also a Slack app for iOS and Android devices. You can use the Slack chat feature and other tools directly through the app.
How do I do Slack screen sharing?
When you are on a Slack call, you can click the screen icon to share your screen with other callers.
How do I create a new Slack channel?
Click the plus icon next to the "Channels" heading, then enter a new channel title and add participants. You can also rename the channel later by clicking on it and selecting "Edit."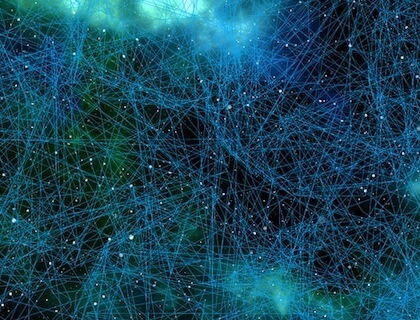 Slack Integrations:
Giphy.

Git Hub.

MailChimp.

Trello.

Asana.

Google Drive.

Zendesk.

Stripe.
How do I create a Slack custom emoji?
To find custom Slack emojis, you can go to slackmojis.com and search through the emoji database to find whatever emojis you want to download. There are also emojis preloaded in the regular Slack download.
Is there a way to create a Slack poll?
It's very easy to create a poll in Slack. All you have to do is type a question and list options, giving each option a different emoji. Participants can click on the emoji that matches their favorite option, and you can get a quick idea of which choice is the most popular.
How do I access my Slack login on my mobile device?
To use your Slack sign in, you need to download and open the Slack mobile app. From here you can gain access to your mobile account and change your Slack stats or participate in conversations.
What is the purpose of the Slack bot?
The Slack bot is a Slack help bot that you can send questions to. The Slack bot can help you by answering basic questions about how Slack works.
What is the meaning of the Slack logo?
The logo, the pound sign, represents the start of a hashtag. You can use hashtags in Slack to tag conversations.
How do I download the Giphy/Slack integration?
You can find Giphy in slack.com/apps. All you have to do is sign into your Slack account to add Giphy to Slack and start using GIFs in Slack chat windows.
Where can I learn more about working at Slack?
You can find out more about Slack careers at slack.com/careers. The page includes work information and open positions at Slack offices around the world.
Is there a Slack strikethrough formatting feature?
To strikethrough text in Slack, just put tildes around the text. For example: ~strikethrough~.
Where can I find Slack API tutorials?
You can find dozens of Slack API tutorials at api.slack.com/tutorials if you want to learn more about how to use the API.
What is the most recent Slack valuation?
Slack's most recent valuation puts the company at $7.1 billion. It may be another year before a new valuation for the company is released.
Slack Reviews:
| Reviewer | Rating | Review |
| --- | --- | --- |
| Frederic V. | 5/5 | It's so easy to share documents and communicate with co-workers through Slack! |
| Jonny C. | 4/5 | A great piece of software if you have teams that need to communicate in real time, or if you have remote workers. |
| Grace D. | 4/5 | Slack has made our communications much more efficient and direct. There are also many useful apps that can be incorporated into the software. |
| Aanchal J. | 5/5 | Reliable file transfers and an easy-to-use chat interface. |
| Jonathan G. | 5/5 | We use Slack to cut down on emails and start discussion threads related to a particular topic. |
| Jenny M. | 5/5 | Slack makes communication fast and fun, and it is ridiculously easy to use! |
| Cindy B. | 5/5 | Slack is a life-saver because we don't need to use social media platforms to communicate anymore. |
| Sahr S. | 5/5 | An exceptional piece of software. There are so many useful features, but it isn't difficult to use. |
| Scott E. | 5/5 | I don't know how my company would operate without Slack. It has so many great integrations. |
| Patty B. | 5/5 | We all work in different timezones, but Slack makes it feel like we're all in the same room together. |