Salesforce Reviews, Ratings, Pricing Info and FAQs
Read more about Salesforce CRM with customer reviews, ratings, pricing information and frequently asked questions.
Updated on April 3rd, 2019
The SMB Guide is reader-supported. When you buy through links on our site, we may earn an affiliate commission. Learn more
Salesforce is a CRM software solution with tools and applications for marketing, sales, e-commerce and more. Salesforce is a popular small business solution because it is affordable and it can be scaled up as your business grows.
Salesforce Pricing:
| Plan Name | Monthly Price |
| --- | --- |
| Lightning Essentials | $25.00 /mo. (up to 5 users) |
| Lightning Professional | $75.00 /mo. per user |
| Lightning Enterprise | $150.00 /mo. per user |
| Lightning Unlimited | $300.00 /mo. per user |
Salesforce Key Information Table:
| | |
| --- | --- |
| Co-Founders | Marc Benioff, Parker Harris, Dave Moellenhoff, Frank Dominguez |
| Founded | 1999 |
| Headquarters | San Francisco, CA |
| CEO | Marc Benioff |
| Number of Employees | 32,000 |
| Phone Number | 1 (800) 667-6389 |
| Address | The Landmark @ One Market Suite 300, San Francisco, CA 94105, |
| Website | |
Salesforce News & Activity:
Salesforce FAQs:
What is the price range for Salesforce software?
Salesforce monthly plans range in price from $25.00 per month for up to five users to $300.00 per month per user.
What is Salesforce Trailhead?
Trailhead is the Salesforce training platform where users can learn how to use the software to its full potential. You can go through modules and projects on the site to learn more about how Salesforce CRM works.
What is Salesforce Lightning?
Lightning is the Salesforce marketing cloud with Salesforce software that can be accessed anywhere from any device.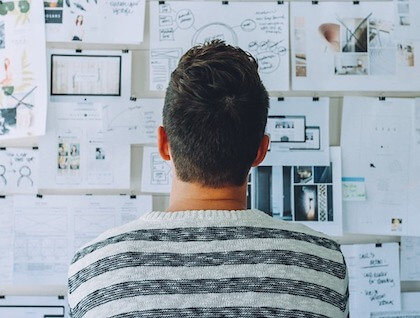 Infusionsoft vs. Salesforce
Infusionsoft is geared towards small business use, but Salesforce can be used in organizations of any size. Salesforce also operates on more mobile devices and charges a monthly user fee, unlike Infusionsoft that has a flat monthly fee.
Can I send Salesforce SMS messages?
Salesforce does not have built-in SMS capabilities, but you can download SMS plugins like CM. You can integrate these plugins to send SMS messages via your Salesforce app.
Does Salesforce have inventory management tools?
Yes. With Salesforce industry management you can track and manage the storage of every item in your inventory. This feature is particularly useful for e-commerce businesses.
Where can I find the current Salesforce share price?
The price is constantly changing, but you can Google "Salesforce share price" to get the latest share price.
How do I access my Salesforce login?
Click the "Login" button on the homepage and enter your credentials to get into your account.
What is Salesforce Pardot?
Pardot is the Salesforce automation software solution. With Pardot, you can fully automate your marketing and sales campaigns.
What is the benefit of using the Salesforce community forums?
If you join a Salesforce community, you can collaborate with other people in your industry and learn more about how to get the most out of Salesforce.
Can we use Salesforce CPQ for invoicing?
Yes, you can send quotes and invoices using the Salesforce CPQ software.
Does Salesforce have a tool for developers?
Salesforce Workbench is a platform for Salesforce developers. With Workbench, your developers can customize Salesforce even more by accessing and modifying metadata.
Are there any Salesforce alternatives?
Salesforce Reviews:
| Source | Review |
| --- | --- |
| | Salesforce is really an overpriced, over complicated, awful UX and full of quirks kind of software. Anyone with any decent taste in software would probably write their own or use something else. |
| | Salesforce is great because you can get using it for very little upfront investment. A two person sales team can use it straight out of the box and pay only two licenses. As you grow, you won't need an IT guy to help scale the org, so you can just add licenses as needed. You may need an admin to help with sharing rules or workflow, but it's cheap until you get into hundreds of users or complex integrations. |
| | Any business can use Salesforce and benefit from it. |
| | Run for the hills! But seriously. Salesforce is like crossfit...it's prepackaged, popular and results in some of the best and worst things you'll ever see in IT. It's also incredibly broad in implementation, so might mean anything. You might be doing visual programming via flows, drag dropping variables around to make stupid little algorithms, you might be integrating with Heroku and whatever development language that would use, you might be using aura, a JS library to build out front end solutions, be Apex focused, which is the java'esque back end of Salesforce. Depending on your existing code base, it can be productive, satisfying work or really really bad. There's people building entire React applications hosted in Salesforce and still be technically a Salesforce app. |