Salesforce Reviews
Read more about Salesforce CRM with customer reviews, ratings, pricing information, and frequently asked questions.
Updated on June 20th, 2020
The SMB Guide is reader-supported. When you buy through links on our site, we may earn an affiliate commission. Learn more
Salesforce is a CRM software solution with tools and applications for marketing, sales, e-commerce and more. Salesforce is a popular small business solution because it is affordable and it can be scaled up as your business grows.
Pricing:
| Plan Name | Monthly Price |
| --- | --- |
| Essentials | $25.00 (up to 10 users) |
| Professional | $75.00 per user |
| Enterprise | $150.00 per user |
| Unlimited | $300.00 per user |
Also Consider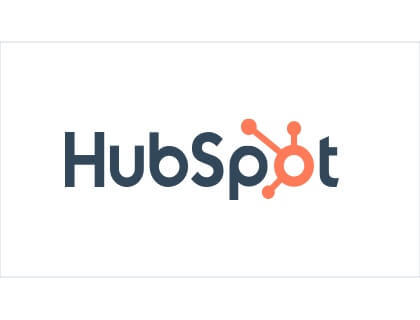 Top-notch CRM. FREE, forever.
Get Hubspot CRM
Automatically logs all activity.
See all contact info in one place.
Chat with customers and prospects in real time.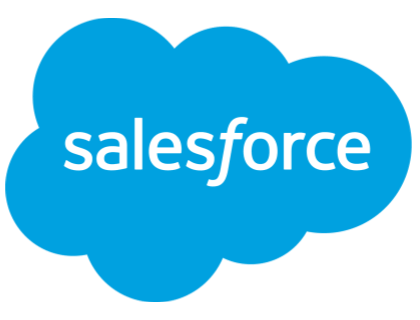 Review:
Pros: Offers an intuitive, fairly customizable design with great reporting and integration capabilities.
Cons: Can be costly, especially when integrating with third-party applications and including customizations.
Bottomline: A solid option that integrates well, but small businesses may not need a solution this powerful.
Key Information:
| | |
| --- | --- |
| Co-Founders | Marc Benioff, Parker Harris, Dave Moellenhoff, Frank Dominguez |
| Founded | 1999 |
| Headquarters | San Francisco, CA |
| Number of Employees | 35,000 |
| CEO | |
| Address | 415 Mission Street, 3rd Floor, San Francisco, CA 94105, United States |
| Phone Number | 1 (800) 667-6389 |
| Website | |
FAQs:
What exactly does Salesforce do?
Salesforce is a cloud-based CRM software that helps with your business' marketing, e-commerce, and sales efforts. The platform allows you to better connect with customers, potential customers, and partners.
What services does Salesforce offer?
Lead Scoring.
Internal Chat Integration.
Quotes/Proposals.
Social Media Integration.
Is Salesforce a SaaS or PaaS?
Both. While it is clear that Salesforce is a SaaS, it is also a PaaS (Platform as a Service) since you can build apps on them.
How long does it take to learn Salesforce?
It really depends on your programming skill set. Beginners typically take three to six months to come to grips with Salesforce, but learning Salesforce can take between one month and one year, so it is quite difficult to provide a clear answer.
Is there a free version of Salesforce?
There is no free Salesforce plan. The cheapest plan starts at $25.00 per month.
How much is Salesforce monthly?
Salesforce monthly plans range in price from $25.00 per month for up to five users to $300.00 per month per user.
What companies use Salesforce?
Banking.
Government..
Life Sciences.
Non-profit.
Communications.
Healthcare.
Retail.
What is Salesforce Trailhead?
Trailhead is the Salesforce training platform where users can learn how to use the software to its full potential. You can go through modules and projects on the site to learn more about how Salesforce CRM works.
What is Salesforce Lightning?
Lightning is the Salesforce marketing cloud with Salesforce software that can be accessed anywhere from any device.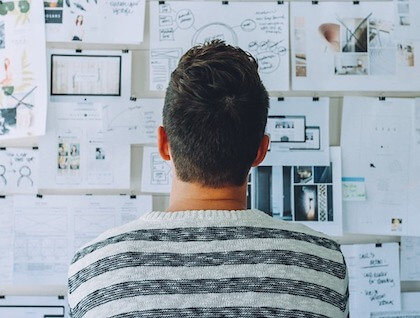 What is the difference between Infusionsoft and Salesforce?
Infusionsoft is geared towards small business use, but Salesforce can be used in organizations of any size. Salesforce also operates on more mobile devices and charges a monthly user fee, unlike Infusionsoft that has a flat monthly fee.
Can I send Salesforce SMS messages?
Salesforce does not have built-in SMS capabilities, but you can download SMS plugins like CM. You can integrate these plugins to send SMS messages via your Salesforce app.
Does Salesforce have inventory management tools?
Yes. With Salesforce industry management you can track and manage the storage of every item in your inventory. This feature is particularly useful for e-commerce businesses.
Where can I find the current Salesforce share price?
The price is constantly changing, but you can Google "Salesforce share price" to get the latest share price.
What is Salesforce Pardot?
Pardot is the Salesforce automation software solution. With Pardot, you can fully automate your marketing and sales campaigns.
What is the benefit of using the Salesforce community forums?
If you join a Salesforce community, you can collaborate with other people in your industry and learn more about how to get the most out of Salesforce.
Does Salesforce have a tool for developers?
Salesforce Workbench is a platform for Salesforce developers. With Workbench, your developers can customize Salesforce even more by accessing and modifying metadata.
Are there any Salesforce alternatives?
Nimble.
Copper.
Really Simple Systems.
Act!.
What is Salesforce field service?
Salesforce offers a field service product called Field Service Lightning that provides a full roster of field service features, including onsite job management, real-time collaboration, and job scheduling tools, among other things.
What are the three parts of Salesforce Field Service lightning?
Core Field Service Lightning features.
Scheduling and optimization from a managed package.
A mobile app for your mobile workforce.