Agile CRM Reviews, Ratings, Pricing Info and FAQs
Learn more about Agile CRM with customer reviews, ratings, pricing information and frequently asked questions about the software.
Updated on December 11th, 2018
Agile CRM is a customer relationship management website. Businesses use Agile CRM for it's in-depth sales and marketing tools, and to create a better customer experience with customer support and helpdesk features.
Agile CRM Pricing:
| Plan Name | Monthly Price |
| --- | --- |
| Free | $0.00 /mo. per user |
| Starter | $14.99 /mo. per user |
| Regular | $49.99 /mo. per user |
| Enterprise | $79.99 /mo. per user |
Agile CRM Key Information Table:
| | |
| --- | --- |
| Founder | Manohar Chapalamadugu |
| Founded | 2012 |
| Headquarters | Hyderabad, India |
| CEO | Manohar Chapalamadugu |
| Number of Employees | 100 |
| Phone Number | 1 (800) 980-0729 |
| Address | First Floor, Plot No. 8 & 9, Jubilee Enclave,, Opp. HITEX Entrance,, Hyderabad, Telangana 500084, India |
| Website | |
Agile CRM FAQs:
What is the price range for Agile CRM's business packages?
Agile CRM's monthly plans range in price from $0.00 per month per user for the most basic package to $79.99 per month per user for the Enterprise package. The monthly cost is reduced if you sign up for a one-year or two-year term.
What is the address for the Agile CRM Dallas office?
Agile CRM's Dallas offices are located at: 12300, Ford Road, Street B306, Dallas, TX 75234.
Can I build Agile CRM landing pages to attract more customers?
Yes, Agile CRM actually has a landing page builder. You can use this builder to create responsive landing pages for mobile and desktop devices. The purpose of these pages is generally to drive traffic to your site or present a call to action.
What is the most popular Agile CRM plugin?
Some of the most popular plugins are social plugins like Facebook, Twitter and LinkedIn. Agile CRM users can use these plugins to stay engaged with their customers and manage their social media presence through their site.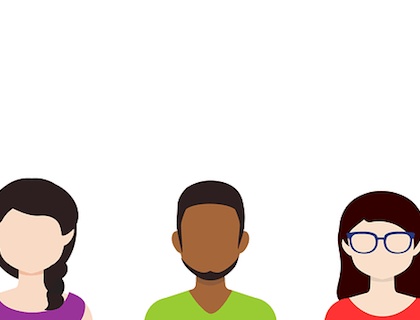 Agile CRM vs. crm.com
The tools that are offered by crm.com are mainly intended to help a business manage their subscription base and recurring billing. Agile CRM goes beyond the scope of these tasks to provide an efficient system for managing large customer databases with complex sales and marketing processes.
How do I access my Agile CRM login?
On the Agile CRM home page, just click "Login" in the top righthand corner. You can also reset your Agilecrm password from the Agile login window.
What kind of code can our developers use with Agile CRM API?
Agile's API for developers supports JavaScript, PHP, Ruby, Node, Python and more.
Agile CRM Reviews:
| Reviewer | Rating | Review |
| --- | --- | --- |
| Jamie N. | 5/5 | Agile CRM is affordable and it does everything that the more expensive solutions can do. |
| Jim M. | 1/5 | This product is not functional at all. 30% of the time my emails don't even reach their intended recipients. |
| Erik R. | 5/5 | It's amazing how Agile CRM can categorize and manage literally thousands of contacts! |
| Esther D. | 3/5 | Very friendly user interface. Customer service is not what I would have hoped for though. |
| Ken R. | 5/5 | This is a great solution for integrating marketing and sales tasks. |
| David F. | 5/5 | Even with Agile's free plan, you get all of the basic CRM tools that you need to get up and running. |
| Dennis H. | 4/5 | Loaded with features and top-notch customer service. |
| Simon P. | 5/5 | This software has lived up to our expectations and continues to improve. |
| Thomas M. | 1/5 | I have to enter a lot of data manually and this CRM seems to lack integration with Dialpad software. |
| Jennifer H. | 3/5 | Agile is alright, but it falls short in several areas - not the least of which is the sometimes glitchy operation of the software. |