DialpadTalk Reviews, Pricing Info, and FAQs
Learn more about the DialpadTalk phone system with customer reviews, ratings, pricing information and frequently asked questions.
Updated on December 15th, 2020
The SMB Guide is reader-supported. When you buy through links on our site, we may earn an affiliate commission. Learn more
DialpadTalk is a business phone system that uses VoIP technology to give businesses multiple lines and extensions. With DialpadTalk, businesses of all sizes can have a professional phone system with call tracking, automated voice menus, conference calling and more.
Updates:
Updated 14th of February 2020
We changed the pricing to be more accurate, compared DialpadTalk to close competitors 8x8 and Comcast Business, and added more information about Dialpad's features.
Updated 21st of February 2020
Added links to news articles about Dialpad's expansion into the Australian market and their recently launched startup program for VCs and early-stage companies.
Also Consider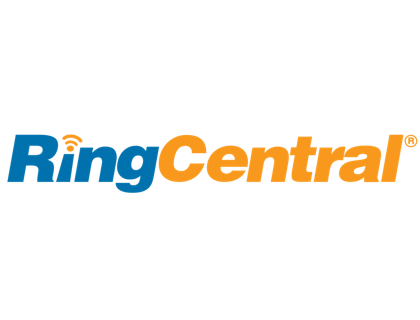 Full Featured Phone System, Fax, VoIP and More
Get a Quote
Free trail available.
No contract required.
Includes call recording, call logs, conferencing, and more.
Pros and Cons:
Pros
Excellent integration capabilities.
14-day free trial.
24/7 customer support.
Mobile app.
No hardware required.
The Pro plan is free for 10 seats.
Affordable plans.
Cons
Poor interface.
Call quality is diminished by a slow WiFi connection.
24/7 support is only available for some plans.
Review:
DialpadTalk is a comprehensive business phone system equipped with standard features like call forwarding, unlimited calling, auto-attendant, voicemail greeting, business SMS, and much more.
Customers of DialpadTalk enjoy many advanced features, including seamless integration with popular applications like HubSpot, Okta, Slack, and Zapier. Compared to top-competitor 8x8, DialpadTalk's plans are more costly, starting at $20.00 per month, $8.00 more than 8x8's most basic plan. However, DialpadTalk is more affordable than popular choice RingCentral, offering similar features and quality for $9.00 cheaper.
Highlights:
The Pro plan is free for life if you only require 10 seats.
The Standard and Pro plans offer a 14-day free trial.
Dialpad has a mobile app that complements their Talk and UberConference products, allowing employees to be connected while away from the office.
Provides excellent integration to help improve workflow, customer relationships, project management, and more.
Shortcomings:
While DialpadTalk may offer a wide selection of advanced features, most of them are only available on the more expensive plans. In addition, DialpadTalk may offer 24/7 support but this service is only available to Pro and Enterprise customers.
Reputation:
No customer reviews can be found for DialpadTalk at this time.
Pricing:
| Plan Name | Monthly Pricing | Annual Pricing |
| --- | --- | --- |
| Standard | $20.00 | $180.00 |
| Pro | $30.00 | $300.00 |
| Enterprise | Request a Quote | Request a Quote |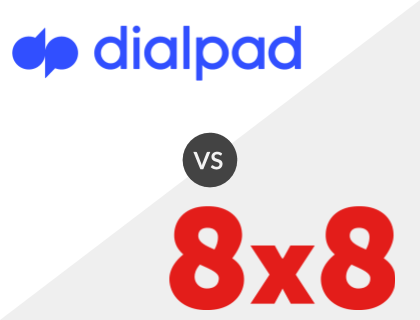 DialpadTalk vs 8x8:
8x8 offers an Express package for $12.00 per month that includes unlimited calling, HD voice, auto attendant, call forwarding, and more. For $20.00 per month, DialpadTalk offers similar features like unlimited calling, business text messages, call forwarding, and other call management tools.
DialpadTalk vs 8x8 Comparison:
| Features | DialpadTalk Standard | 8x8 Express |
| --- | --- | --- |
| Unlimited calling within the U.S. and Canada | Yes | Yes |
| Call forwarding | Yes | Yes |
| Auto Attendant | No | Yes |
| HD voice | No | Yes |
| Voicemail capabilities | Yes | Yes |
| Presence detection | No | Yes |
| Business SMS | Yes | Yes |
| Call history | Yes | No |
| Hold music | Yes | No |
| Caller ID | No | Yes |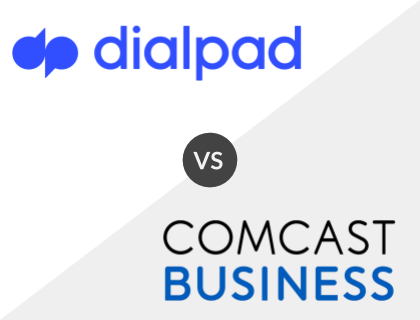 DialpadTalk vs Comcast Business:
Comcast Business does not offer pricing on their website but their plans do include standard features like auto attendant, voicemail, call logs, and hold music. For similar features, including auto attendant, unlimited calling, business text message, DialpadTalk costs $20.00 per month.
DialpadTalk vs Comcast Business Comparison:
| Features | DialpadTalk Standard | Comcast Business |
| --- | --- | --- |
| Unlimited calling within the U.S. and Canada | Yes | Yes |
| Call forwarding | Yes | Yes |
| Auto attendant | No | Yes |
| HD voice | No | No |
| Voicemail capabilities | Yes | Yes |
| Presence detection | No | No |
| Business SMS | Yes | Yes |
| Call history | Yes | Yes |
| Hold music | Yes | Yes |
| Caller ID | No | Yes |
DialpadTalk Business Phone System Plans:
DialpadTalk's plans provide seamless integration and deployment, and is packed with features like business SMS, call routing, custom voicemail greeting, and more. With DialpadTalk, you can make high-quality VoIP calls from any device, using advanced features and internet protocol technology.
The DialpadTalk plan comes in three variations: Standard, Pro, and Enterprise. Both the Standard and Pro plan offer a 14-day free trial, and if you choose the Pro plan, you can get 10 seats free for life.
The Standard plan has close to 40 features including unlimited calling in the U.S. and Canada, a customer voicemail greeting, unlimited business SMS and MMS, call forwarding, and call controls, to name a few.
The Pro plan offers all the same features as the Standard plan, with the addition of voicemail transcription, hold queues, Salesforce integration, and automatic recording.
The Enterprise plan is built for large-sized businesses and offers more than 50 standard and advanced features. These include audio snippets, HD video calling, faxing, and Service Level Agreements (SLA), among others. In addition, the Enterprise plan has all the features listed on the Standard plan.
You can find DialpadTalk's full pricing above.
Additional Features:
GSuite & O365 Integration.
Multiple offices supported.
Local and toll-free numbers.
Unlimited SMS, MMS, and group texting in U.S. & Canada.
Call forwarding.
Call waiting.
Voicemail greeting.
Hold music.
Faxing.
Real-time and voicemail transcription.
Other Products by DialpadTalk:
UberConference.
Dialpad offers a video conferencing solution called UberConference, which features powerful call controls, screen and file sharing, call recording, and analytics, among other features. UberConference works to simplify the sharing of documents and integrates well with platforms like Google Hangouts.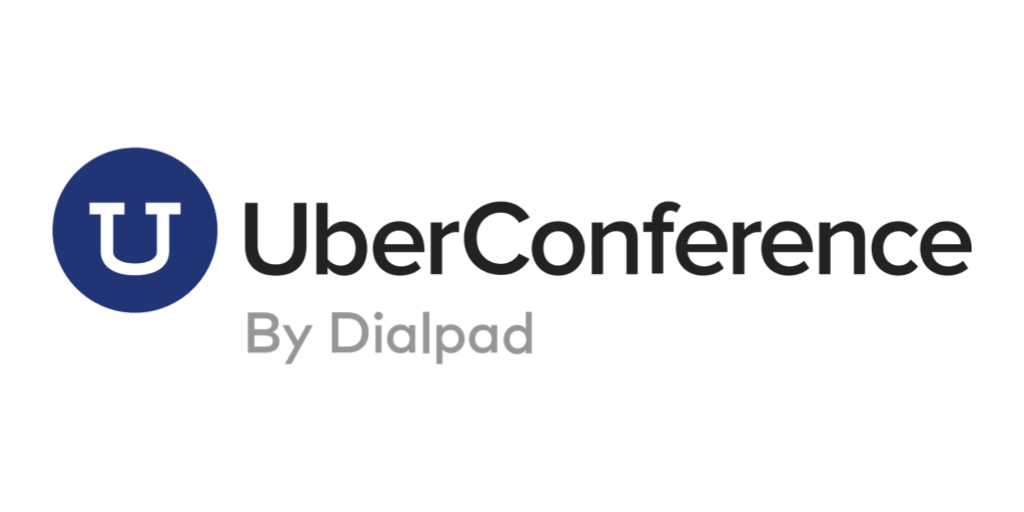 View UberConference's video conferencing software for your business. Includes comparisons to Zoom and GoToMeeting, pricing, and FAQs.
Jul 2, 2020
Business Communications Mobile App.
Dialpad's mobile app was designed for enterprise businesses, allowing employees to stay connected to the office from any location. With this app, employees can effortlessly place, receive, transfer, and record calls, send and receive messages, and much more. The mobile app is available for both Android and iOS devices, and comes with a 14-day free trial.
Mobile App Features:
Call switching.
Call transfer.
Three-way calling.
Business text messages.
UberConference video meetings.
Integrations:
| Software | Integration |
| --- | --- |
| Customer Relationship Management (CRM) | |
| Project Management | |
| Mobile Device Management | |
| Customer Relationship Management (CRM) | |
| Cloud Storage | |
| Workflow Automation | ServiceNow |
Key Information:
| | |
| --- | --- |
| Legal Name | Dialpad, Inc. |
| Founder | |
| Founding Date | Jan 01, 2011 |
| Address | 100 California Street, Suite 500, San Francisco, CA 94111 |
| Number of Employees | 400 |
| Number of Customers | 55000 |
| Email | |
| Telephone | |
| Website | |
News & Activity:
| Date | News or Activity |
| --- | --- |
| February 19, 2020 | Dialpad Launches Startup Program for VCs and Early-Stage Companies, Offers Future-Proof Software and Pricing to Grow with Business |
| February 10, 2020 | |
| August 2, 2019 | Dialpad Named a Visionary in Gartner's 2019 Magic Quadrant Unified Communications as a Service (UCaaS), Worldwide |
| May 22, 2019 | |
| April 10, 2019 | Dialpad Expands Channel Partner Program, Announces New Master Agents |
| May 16, 2018 | Why Dialpad Spent Nearly $50 Million To Acquire Fellow Voice Startup TalkIQ |
| July 17, 2018 | |
| March 12, 2018 | Dialpad and Google Play Together with Hangouts Chat Integration |
FAQs:
How much does Dialpad cost?
Dialpad's monthly plans range between $20.00 to $30.00 per month. If you select to be billed annually, you can expect to pay between $15.00 and $25.00 per month.
Where is Dialpad located?
Dialpad is headquartered at 100 California Street, Suite 500, San Francisco, California.
Do I need a Dialpad download to get started with the software?
Yes. To use Dialpad on all of your devices, you will need to download the Dialpad app. You can download this from the bottom-right corner of Dialpad's website or the app store.
What are some alternatives to Dialpad?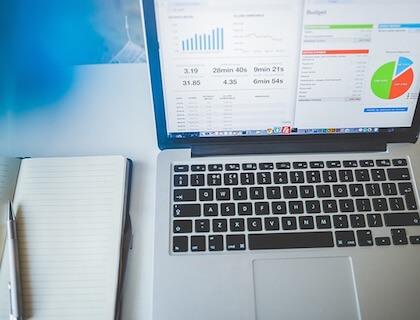 What is the difference between Dialpad and RingCentral?
The features and prices of Dialpad and RingCentral are similar, but users find that Dialpad works best on a smaller scale, while RingCentral can be used for larger organizations and functions best when it is utilized across multiple departments.
Can our business purchase a Dialpad polycom?
Dialpad does not sell polycom phones, but you can use the Dialpad software with any polycom device. You can transfer calls to the polycom using the mobile app, and you can make Dialpad calls as long as the polycom is set up with an internet connection.
Are there any Dialpad integrations for sales software?
One of Dialpad's most popular features is its Salesforce integration. If you are already using the Salesforce CRM system, then you can sync it with Dialpad so that your sales team can import call data and keep better sales call records.
Is there a Dialpad fax function?
Yes. With the Dialpad Inc. digital fax function, you can send and receive fax messages online without a fax machine.
Is there a number I can use to phone Dialpad customer service directly?
Dialpad only offers phone support to Dialpad Pro customers. All other customers have access to 24/7 live chat support through their account.