Dialpad Reviews, Pricing Info and FAQs
Learn more about the Dialpad phone system with customer reviews, ratings, pricing information and frequently asked questions.
Updated on July 10th, 2019
The SMB Guide is reader-supported. When you buy through links on our site, we may earn an affiliate commission. Learn more
Dialpad is a business phone system that uses VoIP technology to give businesses multiple lines and extensions. With Dialpad, businesses of all sizes can have a professional phone system with call tracking, automated voice menus, conference calling and more.
Also Consider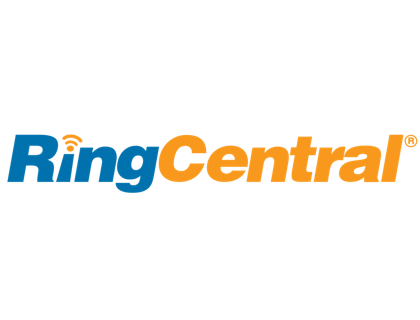 Full Featured Phone System, Fax, VoIP and More
Get a Quote
Free trail available.
No contract required.
Includes call recording, call logs, conferencing, and more.
Pricing:
| Plan Name | Monthly Price |
| --- | --- |
| Standard | $15.00 |
| Pro | $25.00 |
| Enterprise | $35.00 |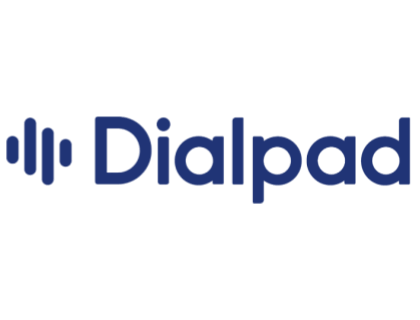 Review:
Pros: More scalable than other platforms. Strong mobile support.
Cons: Call quality is diminished by a slow WiFi connection. 24/7 support is only available for some plans.
Bottomline: For teams that want to integrate other apps with their VoIP service and work with a mobile-first option, Dialpad is a great choice.
Key Information:
| | |
| --- | --- |
| Founder | |
| Founded | 2011 |
| Headquarters | San Francisco, California |
| Number of Employees | 251–500 |
| CEO | |
| Address | 100 California Street, Suite 500, San Francisco, CA 94111 |
| Phone Number | +1 415-469-1690 |
| Website | |
News & Activity:
Reviews:
| Source | Review |
| --- | --- |
| | It really does not depend on the quality because the top tier alternatives like Dialpad, 8x8 and RingCentral all have excellent features and are affordable. The differences between them come down to who has to do the setup and administration, what phones you need or want to provide, and some features that appeal to you that others don't have.I've setup and used all the above mentioned products and I would recommend Dialpad for smaller offices, especially if there is a small or no IT staff to support the deployment and management of the system ongoing. If your deployment is larger or has international footprint, both 8x8 and RingCentral are a bit more expensive but provide support internationally.I've personally been impressed with the mobile-first, friendly approach of Dialpad. And they have really good support in my experience. |
| | They gave me a 30 day free trial however it is limited. Cannot port a number over during the trial period so as a business it's impossible to gauge incoming calls. After we switched at any given time we had multiple support tickets open. All were problems that should have been addressed when we were fully on-boarded. Tried to call for support only to be told that the account I had only had email support and I would have to pay for phone support which is crap because the system never worked properly. We switched to another company about two weeks after we went live with dialpad. Canceled my account as soon as my number was ported out. |
| | Features that are so hidden they can't be found (try and transfer using the app - and you just get sent to a blank page, I think you need to enter coworkers first, but what's the use of that when you have someone on hold??), and worst of all constant connectivity issues. Calls simply don't go through. This was tested on android and Apple products, on mobile devices and desktop products. About half the calls will not connect. This company has great intentions but their software isn't up to par yet.Oh, another issue that totally unacceptable: it pretends it's dialing a phone by giving you a dial tone, but nothing is happening on the other side. We thought clients weren't picking up for appointments, turns out their phones never rang!! Again, tested on a number of devices on super fast internet at various locations. Kinda sucks - I love the analytics page. I really wanted this to work. |
| | I have been getting the run around for about 1 1/2 months. I have been trying to seek help regarding my phones not ringing for WEEKS. Which resulted in angry customers and loss in business. Don't even get me started in porting over the number which is an absolute nightmare. They have simply rejected porting over my number to another carrier. So here I am still with the same problem and possibly having to buy a new number. They will not help you if your only Tier 1. Don't even bother. |
| | Been a user of Dialpad for some time now. Excellent interface, easy to use and just seamless. My favorite feature is when I am on the phone with someone on my desktop and then I have to jet. I can just transfer it to my cellphone seamless. Just love love that. Keeps that sales call going and guess what I get the deal while heading to another one. There is a ton of data I can get on the person I am talking to with the integrations they have. We did leave Dialpad. Not that we did not like them but we got sold on what was told to us better integration. Guess what they did not cause we are back with Dialpad cause they are the best on the market. We spent a lot of money moving back and forth. We are staying for good. Support is amazing. If an issue comes up they have a rating system to say how the call was. You provide that quick feedback in like less than 15 mins you have a support ticket back from their team providing detail instructions how to prevent that issue from happening again. Just a SOLID app, solid team, and solid results it provides. |
FAQs:
How much does Dialpad cost?
Dialpad's monthly plans range in price from $15.00 to $35.00.
See Dialpad's full list of prices here.
Is Dialpad a VoIP?
Dialpad is a business phone system that uses VoIP technology to give businesses multiple lines and extensions.
Where is Dialpad located?
Dialpad is headquartered at 100 California Street, Suite 500, San Francisco, California.
Do I need a Dialpad download to get started with the software?
To use Dialpad on all of your devices, you will need to download the Dialpad app. You can download this from their website or the app store.
What are some Dialpad alternatives?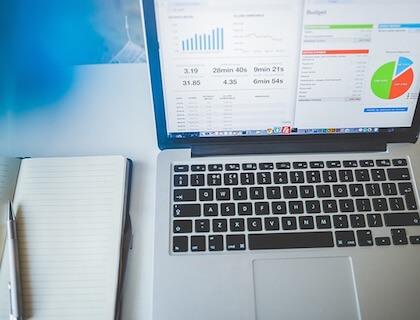 What is the difference between Dialpad and Ringcentral?
The features and prices of Dialpad and Ringcentral are similar, but users find that Dialpad works best on a smaller scale, while Ringcentral can be used for larger organizations and functions best when it is utilized across multiple departments.
Can our business purchase a Dialpad polycom?
Dialpad does not sell polycom phones, but you can use the Dialpad software with any polycom device. You can transfer calls to the polycom using the mobile app, and you can make Dialpad calls as long as the polycom is set up with an internet connection.
Are there any Dialpad integrations for sales software?
One of Dialpad's most popular features is its Salesforce integration. If you are already using the Salesforce CRM system, then you can sync it with Dialpad so that your sales team can import call data and keep better sales call records.
Is there a Dialpad fax function?
Yes. With the Dialpad Inc. digital fax function, you can send and receive fax messages online without a fax machine.
Is there a number I can use to phone Dialpad customer service directly?
Dialpad only offers phone support to Dialpad Pro customers. All other customers have access to 24/7 live chat support through their account.