Best Business VoIP Systems for 2019
Discover the best business VoIP phone systems and read ratings, pricing information and FAQs to find the right business internet phone for your organization.
Updated on June 21st, 2019
The SMB Guide is reader-supported. When you buy through links on our site, we may earn an affiliate commission. Learn more
Business VoIP is a voice-over-internet-protocol phone system that can be used in an office to receive inbound calls and make outbound calls via the internet. The software for a VoIP system operates on a computer and can be used to gather information during a call.
Best Business VoIP Systems:
| Our Rank | Software | Minimum Price |
| --- | --- | --- |
| 1. | | $19.99 /mo. |
| 2. | | $9.99 /mo. |
| 3. | | $9.95 /mo. |
| 4. | | $19.95 /mo. |
| 5. | | $34.95 /mo. |
| 6. | | Free. |
| 7. | | Quote only. |
| 8. | | $15.00 /mo. |
| 9. | | Quote only. |
| 10. | | $19.95 /mo. |
| 11. | | $19.95 /mo. |
| 12. | | $19.99 /mo. |
| 13. | | $29.00 /mo. |
| 14. | | $24.95 /mo. |
FAQs: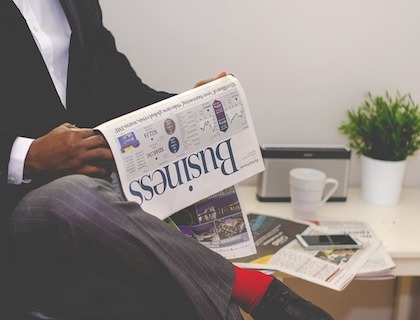 Who is the best VoIP provider for small business?
See our full list of VoIP providers for more.
What is the best VoIP phone system for small business?
Nextiva and RingCentral are both very popular small business VoIP solutions because they are easy to use and affordable - Nextiva starts at just $34.95 per agent per month and RingCentral can be used for as little as $19.95 per agent per month.
How much does VoIP cost?
Business VoIP services can cost anywhere from $10.00 to $35.00 per agent per month. An enterprise VoIP business phone service for global businesses can cost $100 or more per agent per month.
See our full list of VoIP providers with pricing for more.
How do I set up a VoIP phone system for small business?
Get in contact with a VoIP provider like RingCentral or Phone.com to get started. It's pretty easy to set up these days, with a number of providers catering to small business.
See our full list of VoIP providers with pricing for more.
Do most business VoIP providers install their phone system for you?
If you purchase a cloud-based business VoIP phone service, you can probably install the system yourself. However, if you're also purchasing hardware from business phone providers (like new phones and headsets), installation specialists might be required.
Is there technical support for a VoIP phone system for business?
Yes, business VoIP service providers have customer support and technical support lines to help you whenever you run into an issue with your software. They are also a great resource if you have general questions about how to use your business VoIP systems.
Does my VoIP business phone have caller ID?
Many business phone service providers offer enhanced caller ID as an added feature. Unless this feature is included in the basic package, you may have to pay extra for it. Caller ID on a VoIP business system can tell you who is calling, what their number is and where they are calling from. It can also transfer this information directly into a call log for future reference.
What happens to our business internet phones if the internet service goes down?
Even the best business VoIP needs an internet connection in order to function, so a disruption in your internet service will temporarily disconnect your system. This is one significant downfall of using VoIP for small business operations. Make sure you have a strong and reliable internet connection to minimize the risk of downtime.
Is the call quality of VoIP systems for small business as good as a normal phone?
That really depends on what system you purchase. Most VoIP services for small business now maintain a call quality that is as good or better than a normal phone. According to many VoIP phone systems for small business reviews, customers on the other end of the phone can't even tell that the business is using a VoIP system.
Are there any small business VoIP providers that offer a month-to-month plan?
With MegaPath's phone system, you pay a small fee of only $19.95 per agent per month and there is no contract. That means you can pay by the month and cancel at any time if you aren't satisfied with the service.
What is needed for a VoIP phone system?
There is a minimal amount of hardware required to get you connected to your VoIP phone system. VoIP hardware consists of a router, modem, and either an ATA or IP phone. You will need an internet connection.