Best Business VoIP Systems for 2020
Discover the best business VoIP phone systems and read ratings, pricing information and FAQs to find the right business internet phone for your organization.
Updated on February 7th, 2020
The SMB Guide is reader-supported. When you buy through links on our site, we may earn an affiliate commission. Learn more
Updates:
Updated 14th of January 2020
We did a complete review of pricing for all the brands we reviewed, and updated information by OnSIP, Ytel, and RingByName. In addition, we added useful information to help make the transition to VoIP simple and efficient.
Business VoIP is a voice-over-internet-protocol phone system that can be used in an office to receive inbound calls and make outbound calls via the internet. The software for a VoIP system operates on a computer and can be used to gather information during a call.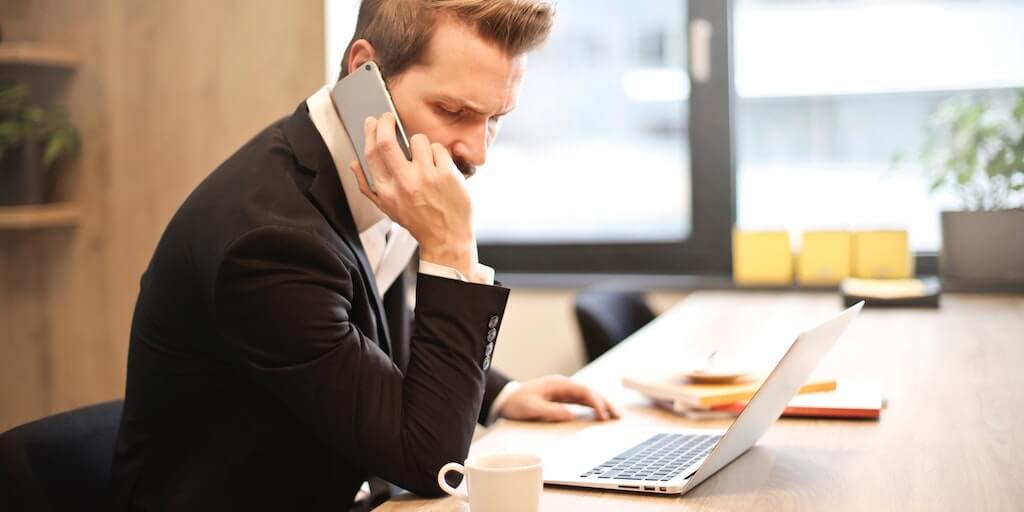 Get information on 20 different business phone systems, including pricing, customer ratings, reviews, and answers to common questions.
Jan 23, 2020
Why We Chose RingCentral, Nextiva, & Phone.com:
RingCentral is easy to use and makes use of cloud-based technology. It offers a cloud phone, team messaging, online meetings, and online fax.
RingCentral seamlessly integrates with many popular apps, including Microsoft Teams, Salesforce, Office 365, NetSuite, Zapier, and MailChimp. RingCentral's integrations are supported across many different categories, such as CRM, analytics, education, ERP, financial services, and marketing automation.
RingCentral also offers a customizable, intuitive mobile app that features cloud PBX calls, integrated team messaging, and online meetings. RingCentral's mobile app is compatible with any smartphone.
Users of RingCentral can also opt for their global plan, available in over 40 countries, with international phone numbers in over 100 countries, and service localization for over 10 languages. Their regional and international plans are affordable and budget-friendly.
Nextiva is a scalable and cost-friendly VoIP phone system that offers standard features, such as auto attendant, call queuing, voicemail to email, and more.
Nextiva is a reliable VoIP system for small businesses that are looking for a unified communications solution. Their robust features are able to benefit businesses in different industries, including hospitality, consulting, real estate, education, and health care.
Phone.com is a cloud-based self service VoIP phone system created for small business. With affordable Voice over IP plans, starting at just $12.99 per month, users can access the system on multiple devices.
Phone.com comes equipped with a powerful mobile app and over 50 standard features, including conferencing, call recording, and cloud-based voice, video, SMS, and MMS.
Things to Consider When Evaluating Business VoIP Systems:
Most business VoIP systems offer different plans for international calls, so if your business needs to make a lot of international calls you will need to choose a VoIP system based on your customers' geographical locations.
If your employees travel a lot, look for a system that offers a fully-featured mobile app, as most providers do not offer mobile apps with the services as the desktop apps.
Look for third-party integrations, for example with CRM software or email marketing services, to improve the efficiency of your VoIP system.
Best Business VoIP Systems:
| Rank | Name | Offer | Review | Learn More |
| --- | --- | --- | --- | --- |
| 1. | | $29.99 /mo. | Offers great integration and customization capabilities but only stores recordings for 3 months. | |
| 2. | | $35.00 /mo. | Offers strong ccustomer support and continuous updates. Trusted and highly recommended service. | |
| 3. | | $12.99 /mo. | Easy to set-up with good call quality and a convenient mobile app but the basic plan lacks video conferencing. | |
| 4. | | $9.95 /mo. | Offers automated voice mail and call forwarding functionalities but plans are limited on minutes and additional per-minute charges are costly. | |
| 5. | | Quote only | Features great tracking and reporting capabilities but lacks Dropbox integration. | |
| 6. | | Free | Offers seamless integrations with CRM systems and a great voicemail-to-email feature but lacks a text messaging feature. | |
| 7. | | Free user licence | Offers excellent reporting tools but has a complicated pricing system. | |
| 8. | | $15.00 /mo. | A scalable platform with strong mobile support but the call quality diminishes with poor internet connections. | |
| 9. | | Quote only | An easy-to-use, fully customizable option with advanced reporting capabilities but does not record outbound calls. | |
| 10. | | $19.95 /user /mo. | Offers strong call distribution and recording capabilities but lacks enough integration capabilities. | |
| 11. | | $19.95 /mo | Offers great call quality and compatibility with existing hardware and landline phones but requires a separate wireless adapter. | |
| 12. | | $19.99 /user /mo. | Features an easy-to-use interface with great call quality but requires a high-speed internet connection. | |
| 13. | | $26.00 /mo. | Offers fantastic call screening and voicemail-to-email functions but porting phone numbers can take up to 10 days. | |
| 14. | | $28.95 /user /mo. | Offers great routing capabilities and report generation but is lacking in customization options. | |
How VoIP Works:
VoIP, also known as internet telephony, is an online-based telecommunications technology that transmits your voice as data over the internet. With this system, businesses won't need to use landlines as digital voice data automatically converts to a standard signal when calling a traditional telephone. This means that businesses using a VoIP system can make calls to any phone number including mobile and long-distance.
Pros and Cons:
Pros
Affordable.
Feature packed.
Portability.
Cons
Unable to make emergency calls.
Depends on strong internet connection.
Poor voice quality.
Common VoIP features:
Web-based system administration.
Mobile management (iOS and Android).
Hold music.
Call forwarding.
Call recording.
Conference calling.
Automated attendant.
Caller ID.
Call queuing.
Call transferring.
Voicemail to email.
VoIP Requirements:
1. Network.
In order to successfully run a VoIP business system, you will need a strong network. Is your LAN (local area network) able to handle VoIP calls? To ensure that you get the best voice quality, you need to make sure your network is not congested. For example, if your business uses the internet or sends large files frequently, you should consider getting a separate network just for voice calls.
2. Special adapter.
To connect your VoIP system and make calls, you will need an adapter or a special VoIP phone. However, this depends on the VoIP system you choose. The adapter can either connect to your computer, the Internet via your router, or both. For example, Ooma requires users to have the Ooma Telo adapter.
3. Internet connection.
The most important part of managing a VoIP system is the quality of the internet connection. While you may see VoIP as the more affordable option, you will need to spend additional capital to improve the speed and quality of your internet connection.
How much bandwidth do you have? How much bandwidth will you need to cover all your employees? To determine how much bandwidth your VoIP system needs, ask your potential VoIP service provider about the size of their voice packages, then multiple this number by how many calls your business makes at any given time.
FAQs: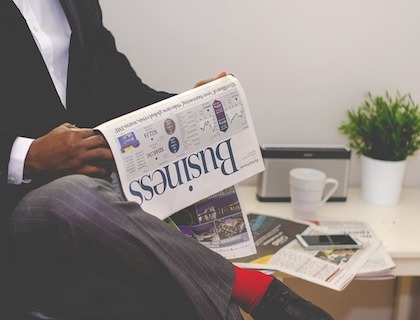 What is the best VoIP service for small businesses?
How do I set up a VoIP phone system for a small business?
Get in contact with a VoIP provider like RingCentral or Phone.com to get started. It's pretty easy to set up these days, with a number of providers catering to small businesses.
How much does VoIP cost?
Business VoIP services can cost anywhere from $10.00 to $35.00 per agent per month. An enterprise VoIP business phone service for global businesses can cost $100 or more per agent per month.
How reliable is VoIP?
As reliable as your internet. This is one potential pitfall of using VoIP for small business operations. Make sure you have a strong and reliable internet connection to minimize the risk of downtime.
Do most business VoIP providers install their phone system for you?
If you purchase a cloud-based business VoIP phone service, you can probably install the system yourself. However, if you're also purchasing hardware from business phone providers (like new phones and headsets), installation specialists might be required.
Is there technical support for a VoIP phone system for business?
Yes, business VoIP service providers have customer support and technical support lines to help you whenever you run into an issue with your software. They are also a great resource if you have general questions about how to use your business VoIP systems.
Does my VoIP business phone have caller ID?
Many business phone service providers offer enhanced caller ID as an added feature. Unless this feature is included in the basic package, you may have to pay extra for it. Caller ID on a VoIP business system can tell you who is calling, what their number is, and where they are calling from. It can also transfer this information directly into a call log for future reference.
Is the call quality of VoIP systems for small businesses as good as a normal phone?
That really depends on what system you purchase. Most VoIP services for small businesses now maintain a call quality that is as good as or better than a normal phone. According to many reviews of VoIP phone systems for small businesses, customers on the other end of the phone can't even tell that the business is using a VoIP system.
Are there any small business VoIP providers that offer a month-to-month plan?
With MegaPath's phone system, you pay a small fee of only $19.95 per agent per month and there is no contract. That means you can pay by the month and cancel at any time if you aren't satisfied with the service.
What is needed for a VoIP phone system?
There is a minimal amount of hardware required to get you connected to your VoIP phone system. VoIP hardware consists of a router, modem, and either an ATA or IP phone. You will need an internet connection.