Nextiva software is an all-in-one commuications platform for customer relationship management and internal communication, complete with business analytics and mobile apps.
Reviews of Nextiva Software:
| Reviewer | Rating | Review |
| --- | --- | --- |
| Patrick L. | 5/5 | Our business depends on Nextiva's VoIP phone system and the service has always been reliable. |
| Jason W. | 5/5 | The software has everything we need and more, and the app is perfect for remote work! |
| Keith S. | 5/5 | I give this product an A+. The support staff is knowledgeable and willing to help whenever you need them. |
| Maria L. | 4/5 | A seamless service that makes communication with customers that much better! However, the premium features are expensive. |
| Stef S. | 5/5 | Switched from Ringcentral to Nextiva in our office and it has made a huge difference! |
| Reggie A. | 5/5 | Nextiva has helped us get a better grasp on what is going on between our employees and our clients. |
| John D. | 5/5 | The support and sales team have been nothing but professional from the start! |
| Scott R. | 4/5 | Very user-friendly interface to work with and only the occasional outage due to internet problems. |
| Corey F. | 5/5 | I can tell Nextiva really cares about our success and I'm amazed by what their phone system can do. |
| Jack W. | 5/5 | An affordable platform that keeps getting better and better. |
Nextiva Software Pricing:
| Plan Name | Monthly Price |
| --- | --- |
| Office Pro | $19.95 |
| Office Pro Plus | $20.95 |
| Office Enterprise | $27.95 |
Nextiva Software FAQs:
What is Nextiva's price range?
Nextiva's plans range from $19.95 to $27.95 per month for small to medium-sized businesses. Pricing for their enterprise level software is available in customized quotes only.
How does Nextiva fax work?
With vFax Nextiva, you can send and receive faxes from your email. This makes it easy for your customer support team to fax information to clients right from their computers. All they need to do is use their Nextiva fax login when they are sending the email. Just search "fax.nextiva" for more information on how fax Nextiva could help your business, or visit fax.nextiva.com.
Can I still get remote support from Nextiva if I'm using the Nextiva app?
Yes. All you need to do is use your Nextiva login to sign on to the app and contact customer support. Alternatively, you can call them and ask for assistance at any time.
Do our Nextiva phones automatically come with Nextiva support?
If your office has a paid subscription to one of Nextiva's monthly plans for a business VoIP phone service, then customer support comes with it. Reviews of Nextiva Inc. suggest that the product has excellent support from a knowledgeable team if you ever have any questions.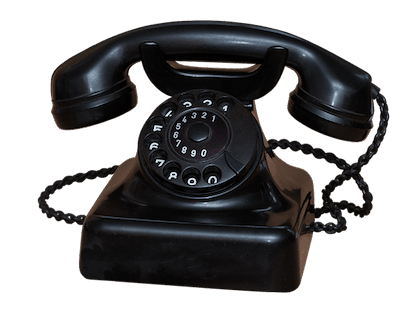 Nextiva vs. Ringcentral
Nextiva and Ringcentral are both popular business VoIP solutions, but Nextiva is slightly more affordable and boasts a robust support team that continually ranks above the competition.
Is there a Nextiva Windows app?
The Nextiva app can be used with Windows, iOS, macOS and Android. Visit nextiva.com for more information.
What's the fastest way to get in touch with Nextiva's remote support team?
If you go to remotesupport.nextiva.com you'll discover a special Nextiva portal. This is a secure area where you can ask questions and find troubleshooting answers for your software.
What is Nextiva recorder?
Nextiva recorder is a tool that allows you to record phone calls. This can be useful for quality control and employee training.