Netsuite CRM Reviews, Ratings, Pricing Info and FAQs
Read about Netsuite CRM and learn more with customer reviews, ratings, pricing information and frequently asked questions.
Updated on January 11th, 2019
The SMB Guide is reader-supported. When you buy through links on our site, we may earn an affiliate commission. Learn more
Netsuite Pricing:
| Product | Minimum Monthly Price |
| --- | --- |
| Netsuite Small Business | $99.00 /mo. |
| NetCRM | $79.00 /mo. |
| NetCRM+ | $129.00 /mo. |
| Netsuite with NetERP and NetCommerce | $399.00 /mo. |
Netsuite Key Information Table:
| | |
| --- | --- |
| Founder | Evan Goldberg |
| Founded | 1998 |
| Headquarters | San Mateo, CA |
| CEO | Larry Ellison |
| Number of Employees | 4,600+ |
| Phone Number | 1 (650) 627-1000 |
| Address | 2955 Campus Drive, Suite 250, San Mateo, CA, 94403-2511 |
| Website | |
Netsuite FAQs:
What is the price range for Netsuite CRM?
Netsuite's CRM plans start at $79.00 per month. You can get a customized quote from Netsuite to find out your exact Netsuite CRM system cost.
Where can I watch a Netsuite CRM demo?
Netsuite has a variety of role-based demo videos on their website. Just go to netsuite.com/portal/resource/demo.shtml and select the video that you want to watch.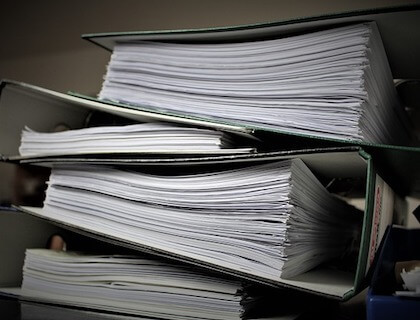 Netsuite CRM vs. Salesforce
Salesforce only costs $25.00 per month, but users report that its capabilities are not as scalable as Netsuite CRM which can be used as a small business or enterprise solution.
Why is Netsuite CRM sometimes called Oracle Netsuite CRM?
In 2016, Netsuite was acquired by Oracle. Netsuite is now a subsidiary of the Oracle Corporation.
How do I purchase Net Suite CRM?
The easiest way to purchase your CRM Netsuite system is to contact the Netsuite sales team by using the chat feature on their website, or by submitting your information in the form online for a free product tour.
Is all of the Net CRM software cloud-based?
Yes, Netsuite has their own servers in multiple locations to give you fast and easy access to your CRM software from wherever you are.
Netsuite CRM Reviews:
| Reviewer | Rating | Review |
| --- | --- | --- |
| Alfredo G. | 5/5 | Netsuite CRM lets you capture all of the data you need to improve your operation. |
| Jessie M. | 4/5 | This software took a few weeks to adjust to, but it has really helped us centralize our leads. |
| Jennifer K. | 4/5 | An efficient all-in-one solution for project management and marketing. |
| Adam A. | 4/5 | A difficult system to adapt to and sometimes the functionality is very slow. |
| Vince P. | 4/5 | We would have a very hard time running our business without Netsuite's data! |
| Camden H. | 4/5 | Comparatively low costs and plenty of customization. |
| Paul W. | 5/5 | A great product with an intricate database that is free of glitches. |
| Jeremy S. | 4/5 | Easy to use if you take the time to familiarize yourself with the tools. |
| Jeff L. | 5/5 | The implementation team helped us to quickly transfer all of our data from Quickbooks to Netsuite. |
| Jeffrey K. | 5/5 | A fantastic ERP system! Netsuite has seriously simplified our accounting process. |