5 min read • Last updated on September 12th, 2018
SugarCRM Reviews, Ratings, Pricing Info and FAQs
SugarCRM Pricing:
| Plan Name | Monthly Price |
| --- | --- |
| Sugar Professional | $40.00 /mo. per user |
| Sugar Enterprise | $65.00 /mo. per user |
| Sugar Ultimate | $150.00 /mo. per user |
SugarCRM Key Information Table:
| | |
| --- | --- |
| Co-Founders | Jacob Taylor, John Roberts, Clint Oram |
| Founded | 2004 |
| Headquarters | Cupertino, CA |
| CEO | Larry Augustin |
| Phone Number | 1 (877) 842-7276 |
| Address | 10050 N Wolfe Rd, Cupertino, CA, 95014 |
| Website | |
Sugar CRM FAQs:
What is the price range for SugarCRM?
SugarCRM ranges in price from $40.00 to $150.00 per user per month.
What is the SugarCRM community edition?
SugarCRM community edition is an old version of SugarCRM that allowed users to access SugarCRM open source software. The community edition was a popular SugarCRM developer tool. As of April, 2018, this version has been discontinued.
How do I reset my SugarCRM login password?
Click "Forgot Your Password?" on the login page. You can have a link emailed to you that will allow you to reset your password and log back in.
Are there any free SugarCRM themes?
There are many themes available for the SugarCRM platform, but there are not SugarCRM free themes available for download.
Where can I watch a SugarCRM demo?
You can watch several different demos at www.sugarcrm.com/resources/crm-demos.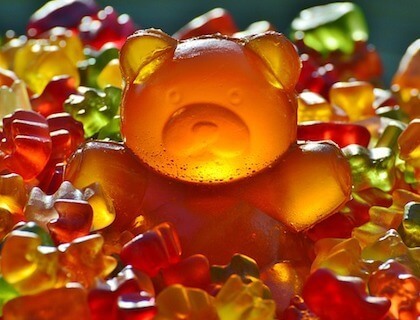 SugarCRM vs. Salesforce
SugarCRM and Salesforce both have similar capabilities and customizable features, but SugarCRM is a more affordable solution. Salesforce starts at $75.00 per user per month, while SugarCRM starts at just $40.00 per user per month.
How do I contact the SugarCRM support team?
You can speak with someone at Suger CRM support by calling 1 (877) 842-7276 and requesting assistance.
How do I subscribe to the SugarCRM blog?
There is no subscription option for the SugarCRM blog, but you can stay up to date by visiting www.sugarcrm.com/blog/ regularly.
SugarCRM Reviews:
| Reviewer | Rating | Review |
| --- | --- | --- |
| Jon. P. | 2/5 | There is some open source flexibility, but the software does not allow us to make long term release schedules. |
| Josh B. | 3/5 | Easy to access reports, although the design is a little clunky. |
| Joe T. | 4/5 | Overall, I'm very impressed. The only area that is lacking is case management. |
| Chris C. | 4/5 | Takes some getting used to, but it is one of the best open source options I know of. |
| Julian G. | 1/5 | A great concept in theory, but the functionality and customer support are terrible. |
| Brent W. | 2/5 | A sluggish program that struggles with everything but the most basic functions. |
| Dominic R. | 4/5 | Handles customization very well for such an affordable solution. |
| Juan F. | 4/5 | An intuitive tool that makes it easier to manage customer information. |
| Vince P. | 3/5 | Stores information well but it is very difficult to export customized lists. |
| James M. | 5/5 | This is the best CRM I have ever used because it is so simple and customizable. |