Mautic Reviews, Pricing, and Ratings
Learn about Mautic's marketing automation software for businesses. Includes info on Mautic, free trials, pricing, customer reviews, and FAQs.
Updated on June 4th, 2019
The SMB Guide is reader-supported. When you buy through links on our site, we may earn an affiliate commission. Learn more
Mautic is a marketing automation platform for businesses. Mautic's solutions include website visitor tracking, drip campaigns, and analytics and segmentation. Businesses can use Mautic to integrate digital channels to create a seamless customer experience.
Mautic Pricing:
Mautic's software is completely free.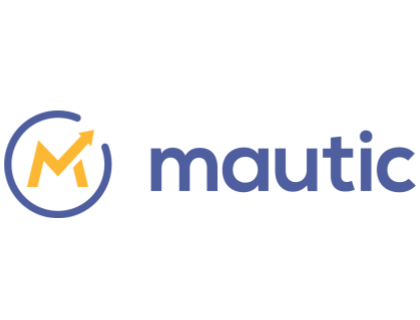 Mautic Review:
Pros: Great campaign builder with a superb ability to create custom designs.
Cons: Could improve the social media integration.
Bottomline: Comprehensive free marketing automation software.
Mautic Key Information:
| | |
| --- | --- |
| Founder | |
| Year Founded | 2014 |
| Headquarters | Medford, Massachusetts |
| CEO | |
| Number of Customers | 200,000+ |
| Phone | 1 (948) 558-637 |
| Address | 10 Cabot Road, Medford, Massachusetts 02155, USA |
| Website | |
Mautic FAQs:
Is there a Mautic free trial?
A demo is available here. You will need to furnish some personal and business details. No credit card is required.
Where can I find the Mautic login?
You can go to www.mautic.org and find the "Login" at the top right corner of the homepage.
What are some Mautic alternatives?
Reviews of Mautic:
| Source | Review |
| --- | --- |
| | It's a great piece of software that offers capabilities that rival those of expensive automation platforms. However, not everything works as expected, and you do need a fair amount of technical skill if you're hosting it yourself. But, you can't argue with the price. That being said, I view it as the Wordpress of Marketing Automation. As the kinks are worked out and the product matures, I believe Mautic will become extremely popular. Stick with it, and we'll see a huge community in a few years. |
| | Mautic is a great tool. It delivers more than most of the solutions available for an incomparable price tag. You can have it from a company called Allyde or you can host on your own. If you host it with Allyde, it is free up to 2,5k Leads and then they have a plan for $12 without limits. If on your own host, it is free. Zero. Nada. Niente. If you can't pay for hubspot or even if you have to limit your usage because of the prices, do try Mautic. If you want a solid built marketing automation tool, do the same. Do not let people say there's a catch because it is free.Try it yourself, so you can say I was right, lol!" |
| | Mautic is one of the best open source marketing automation software. To deliver the right content to the right user at the right time is one of the biggest marketing challenges in this digital world. Mautic has a very special tool which efficiently manages all your contact, creating fields, inserting filters, comments and sending e-mails. It is better in managing the contacts than a typical sheet because all the team can have the logins in order to access the mautic through the web. I would definitely say, this is the best ever try for my business. |
| | I've been using Mautic for about 3 days and while it wasn't the easiest to setup and get working correctly, I'm absolutely impressed with the software so far. The UI is so easy and logical. I feel like I have a great grasp of the functionality of the software and how to do things already. And the features are great, very powerful, yet simple to use.I love the campaign automation editor, the lead scoring, the dashboard, the ability to split test, send out web push messages via OneSignal. So many features that are great to have. And in a very easy to use package. I see a bright future ahead for Mautic. |