Trello Reviews
Learn more about Trello for desktop and mobile phone. Includes Trello pricing, reviews, and answers to common questions.
Updated on July 15th, 2020
The SMB Guide is reader-supported. When you buy through links on our site, we may earn an affiliate commission. Learn more
Trello is one of the most widely-used project management tools with over 4 million users around the world. Owned by Atlassian, Trello allows you to organize your projects and collaborate with team members in a fun and efficient way.
Pricing:
| Plan Name | Monthly Pricing |
| --- | --- |
| One User | Free. |
| Business Class | $9.99 per employee |
| Enterprise 100–300 Users | $20.83 per employee |
| Enterprise 301–500 Users | $12.50 per employee |
| Enterprise 501–1,000 Users | $8.33 per employee |
| Enterprise 1,000+ Users | $4.17 per employee |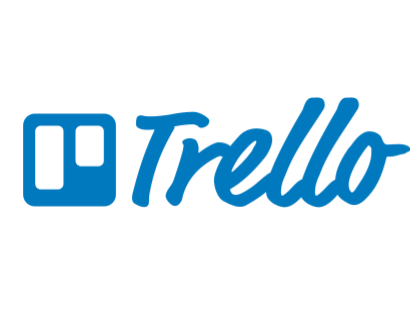 Review:
Pros: Drag-and-drop function, Kanban view, data filtering.
Cons: The number of items (cards, checklists, etc.) are limited to one board.
Bottomline: A great platform for managing projects and enabling your team to collaborate effectively.
Key Information:
| | |
| --- | --- |
| Co-Founders | |
| Founded | 2011 |
| Headquaters | New York, NY |
| Number of Employees | 50–200 |
| Number of Customers | 4,750,000 |
| CEO | |
| Phone | +1 844-873-5561 |
| Address | 55 Broadway, 25th Floor, New York, NY 10006 |
| Website | |
FAQs:
What is Trello?
Trello is a project management platform that enables businesses to effectively manage projects, task, and teams by organizing and prioritizing workflow. It has an intuitive and easy-to-use dashboard with diverse functionality, enabling you to create and complete your projects in real-time.
What is the best way to use Trello?
Trello is best used when managing a project in the following ways:
Create a team space.
Create a board.
Add team members to the team space and boards.
Create lists.
Break down tasks into cards.
Assign tasks to team members.
Set a due date.
Add subtasks, descriptions, and attachments.
How much does it cost to use Trello?
Trello pricing ranges from free to $20.83 per month per employee depending on the number of employees you have. The "Enterprise" plan has four tiers that drop in price depending on the size of your staff complement.
What is the difference between Asana and Trello?
Asana's pricing ranges from free to $9.99 per month per employee, which is in line with Trello's price range. Both project management sites offer more or less the same functionality so this comes down to personal preference.
Is there a Trello app?
Yes, the Trello app is compatible with iOS and Android and syncs across devices. There's also a Trello desktop app for Mac and Windows which is free for all users. Trello for desktop offers keyboard shortcuts and allows you to set priority boards so they automatically load when you open your Trello app.
Is there a Trello API?
Yes, Trello has an application programming interface for developers. Visit developers.trello.com for more information.
What is the difference between Trello and Jira?
Jira is also a product by Atlassian with two price tiers for its cloud-based option. Although both platforms are project management sites, Jira was designed for software teams and developers, while Trello is more of a general project management and collaboration tool.
Is there a Trello Chrome extension?
Yes, with the Trello Chrome extension you can quickly create and search for Trello boards directly from your Chrome browser.
Where do I find Trello training tutorials?
Go to the help page to find the Trello knowledge base. It includes information on how to use Trello, such as how to delete a Trello board, use a Trello calendar, create Trello cards, and track how long you've worked on a project with Trello time tracking.