Trello Reviews
Learn more about Trello for desktop and mobile phone. Includes Trello pricing, reviews, and answers to common questions.
Updated on July 2nd, 2019
The SMB Guide is reader-supported. When you buy through links on our site, we may earn an affiliate commission. Learn more
Trello is one of the most widely-used project management tools with over 4 million users around the world. Owned by Atlassian, Trello allows you to organize your projects and collaborate with team members in a fun and efficient way.
Pricing:
| Plan Name | Monthly Pricing |
| --- | --- |
| One User | Free. |
| Business Class | $9.99 per employee |
| Enterprise 100–300 Users | $20.83 per employee |
| Enterprise 301–500 Users | $12.50 per employee |
| Enterprise 501–1,000 Users | $8.33 per employee |
| Enterprise 1,000+ Users | $4.17 per employee |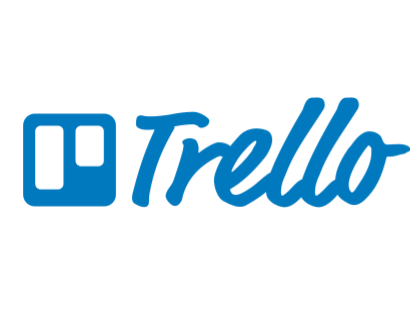 Review:
Pros: Drag-and-drop function, Kanban view, data filtering.
Cons: The number of items (cards, checklists, etc.) are limited to one board.
Bottomline: A great platform for managing projects and enabling your team to collaborate effectively.
Key Information:
| | |
| --- | --- |
| Co-Founders | |
| Founded | 2011 |
| Headquaters | New York, NY |
| Number of Employees | 50–200 |
| Number of Customers | 4,750,000 |
| CEO | |
| Phone | +1 844-873-5561 |
| Address | 55 Broadway, 25th Floor, New York, NY 10006 |
| Website | |
Reviews:
| Source | Review |
| --- | --- |
| | Trello is a great tool. It does exactly what it says it does in a very intuitive way. Plus, they were the first to develop a project management tool that focused mainly on the end user. The limitations I see in Trello are: Not everything is Kanban. There are certain parts of a task that are easier to complete with other tools, like an excel spreadsheet. Power-ups. Trello has a huge group of power-ups, but your limited to the number you can use, so you need to decide which one is best for a project. The one you choose, may not fit another project though. More users, more confusion. As you add more people to a project, you tend to lose the overview of the project. The cards get really long and there are usually way too many. So, I built an alternative. I looked at all the things I missed in Trello and added it to Zenkit. Zenkit is a simple list (like Wunderlist), Kanban, Table (like Excel), Calendar and even a mind map. Your able to switch between each of these "views" at anytime to use the best tool for the task at hand. No Power-up needed. In this way, Kanban is becoming a single feature of larger platforms like Zenkit and Asana, not a product in itself. |
| | Personally I think that Trello is good for tasks but fails for high-level management. Here are some things people said they dislike about Trello. Its annoying that when adding a user to a board you start typing a name and it shows you ALL the Trello users with that name, even those you have no idea who they are. I think it makes it very easy to make a mistake and you can end up showing confidential info to an outsider. The codes needed to format text in cards. Why are we going back to the Word-star years? Somebody leaves the company and I have zero control over their account. Text formatting is possible on card description, but not in comments. Formatting text requires using the markup language instead of standard word processing hot-keys. |
| | I've been using Trello with my. It's cool to see it works for personal stuff too. |
| | Trello is the best, and I generate pie charts with Bridge24 for Trello. |
| | Being organized and proficient in time management is crucial to an effective work schedule. Tasking is a step in the right direction whether you have 3 or 300 things to do. Personally, I've used Trello for the last 2 years. With simple functionality and both desktop and app availability, it lets me work through my day without questioning what I should be working or if I have enough time. Keep in mind, Trello can help with more than just work related scheduling. Personal planning is just as simple and practical. |
| | Trello has made meal planning effortless! I have a "master list" of easy go-to meals, an "occasional meals" list for more time consuming items and a list of "recipes to try". Then I have a new column for each day of the week and I can drag and drop meals to each day, and move them back after the week is done. If we like the new recipes then I can drag them to go-toss or occasional meals accordingly. So so easy!!! |
FAQs:
What is Trello?
Trello is a project management platform that enables businesses to effectively manage projects, task, and teams by organizing and prioritizing workflow. It has an intuitive and easy to use dashboard with diverse functionality, enabling you to create and complete your projects in real-time.
Learn more about Trello.
What is the best way to use Trello?
Trello is best used when managing a project in the following ways:
Create a team space.
Create a board.
Add team members to the team space and boards.
Create lists.
Break down tasks into cards.
Assign tasks to team members.
Set a due date.
Add subtasks, descriptions, and attachments.
See more details about Trello.
How much does it cost to use Trello?
Trello pricing ranges from free to $20.83 per month per employee depending on the number of employees you have. The "Enterprise" plan has four tiers that drop in price depending on the size of your staff complement.
See Trello's full list of pricing.
What is the difference between Asana and Trello?
Asana's pricing ranges from free to $9.99 per month per employee, which is in line with Trello's price range. Both project management sites offer more or less the same functionality so this comes down to personal preference.
See more details about Trello.
Is there a Trello app?
Yes, the Trello app is compatible with iOS and Android and syncs across devices. There's also a Trello desktop app for Mac and Windows which is free for all users. Trello for desktop offers keyboard shortcuts and allows you to set priority boards so they automatically load when you open your Trello app.
Learn more about Trello.
Is there a Trello API?
Yes, Trello has an application programming interface for developers. Go to developers.trello.com for more information.
Get more details about Trello.
What is the difference between Trello and Jira?
Jira is also a product by Atlassian with two price tiers for its cloud-based option. Although both platforms are project management sites, Jira was designed for software teams and developers, while Trello is more of a general project management and collaboration tool.
See more details on Trello.
Is there a Trello Chrome extension?
Yes, with the Trello Chrome extension you can quickly create and search for Trello boards directly from your Chrome browser.
Learn more about Trello.
Where do I find Trello training tutorials?
Go to the help page to find the Trello knowledge base. It includes information on how to use Trello, such as how to delete a Trello board, use a Trello calendar, create Trello cards, and track how long you've worked on a project with Trello time tracking.
Get more information on Trello.
What are some Trello alternatives?