Twilio is a cloud communications platform for businesses. With Twilio, companies can make phone calls and send text messages through web service APIs. This means all communication can be conducted on a computer with an internet connection instead of with phones.
Twilio Reviews:
| Reviewer | Rating | Review |
| --- | --- | --- |
| Ariel C. | 4/5 | Quick to setup and the SMS system works great, although the pricing is a bit expensive. |
| Ryan C. | 5/5 | I'm not a developer, but I've found Twilio easy to use and I have no complaints about it! |
| Andrew R. | 5/5 | Competitive pricing and you can get everything up and running very quickly. |
| Chris M. | 5/5 | The messaging on this platform is very detailed. This tool is a must! |
| Kelly S. | 5/5 | Easy to customize and adapt to our specific business requirements. |
| Richard B. | 4/5 | Nothing overly complicated about the platform - it does what it says it will. |
| Greg D. | 5/5 | I love the way Twilio allows me to initiate chat bots so I can gather information. |
| Brad R. | 5/5 | This is a world class system that has really taken our business to the next level! |
| Troy H. | 5/5 | We use this platform every day and it always works seamlessly. |
| Darryl F. | 5/5 | Fantastic communications gateway! I just wish the texting rates were lower. |
Twilio Pricing
| Service | Starting Price |
| --- | --- |
| Programmable Voice | $0.0085 /min. |
| Programmable SMS | $0.0075 /message. |
| Elastic SIP Trunking | $0.0045 /min. |
| Programmable Chat | $0.0008 /message. |
| Programmable Video | $0.0015 /min. |
| Programmable Wireless | $2.00 /SIM card. |
| Twilio Studio | $0.001 /flow execution. |
Twilio Promo Codes:
Enter the promo code "USE25" at the Twilio checkout to save $25.00 on your software purchase.
Twilio Key Information:
| | |
| --- | --- |
| Co-Founders | Jeff Lawson, Evan Cooke, John Wolthuis |
| Founded | 2008 |
| Headquarters | San Francisco, CA |
| CEO | Jeff Lawson |
| Number of Employees | 1000 |
| Phone Number | 1 (415) 390-2337 |
| Address | 375 Beale St., San Francisco, CA, 94105 |
| Website | www.twilio.com |
Twilio FAQs:
What is the price range for Twilio plans?
Twilio's most popular product, the voice API, starts at $0.013 per minute for outbound calls and goes up to $0.022 per minute for incoming toll-free calls.
Can anyone from the public buy Twilio stocks?
Yes, Twilio is a publicly traded company. The Twilio IPO (initial public offering) was in June 2016.
How do I contact Twilio investor relations?
You can contact Twilio investor relations by calling 1(415) 801-3799, or by emailing IR@twilio.com.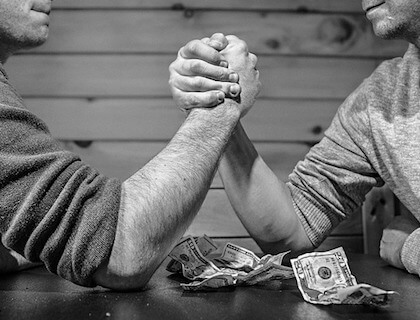 Twilio Competitiors:
Bandwidth.com.
Nexmo.
Sinch.
Plivo.
ONVOY.
Spring Edge.
What is Twilio Copilot?
Twilio Copilot is Twilio's smart messaging software. Copilot improves your Twilio SMS delivery by selecting the best local phone numbers to send messages to.
Does the Twilio app have a voice/SMS service?
The Twilio API lets you manage and route voice calls or SMS messages from the Twilio Inc. app. This means you can manage all of your Twilio activities on the go.
Where can I keep up with all of the latest Twilio news?
You can read the Twilio blog at twilio.com to find out about software updates, new Twilio jobs, Twilio internship programs and more.
Is there a Twilio fax feature?
Twilio does have a programmable API fax system so that you can send faxes between your device and a fax machine. Rather than keeping a fax machine in your office, you could use the API to fax documents online directly from your computer.
What is Twilio Sync?
Twilio Sync gives you a way to synchronize all of your apps in the cloud so that the user experience is the same across all devices. You can also use Twilio sync for app security and monitoring.
What is the best Twilio alternative?
It really depends on your budget and software needs, but Bandwidth.com is one of the most popular alternatives to Twilio. Bandwidth is much cheaper than Twilio. However, Bandwidth does not offer SMS shortcodes.