Ooma Reviews Ratings, Pricing Info and FAQs
Learn more about Ooma internet phones with customer reviews, ratings, pricing information and frequently asked questions.
Updated on January 10th, 2019
Ooma is a business VoIP software company that sells phone communications solutions. With Ooma's products, businesses can enhance their phone communications and migrate their systems from traditional landlines to web-based applications.
Ooma Pricing:
Ooma charges a monthly base fee of $19.95 for Ooma office. This fee includes a user extension, local phone number and unlimited calling within North America. Additional services like a toll-free number or international calling come with an added fee.
Also Consider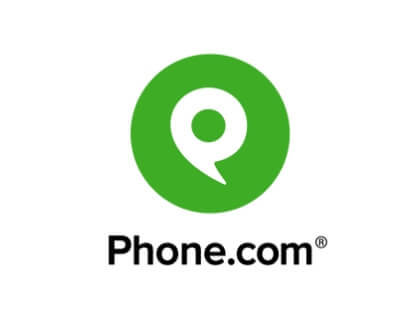 Ooma Key Information Table:
| | |
| --- | --- |
| Founder | Andrew Frame |
| Founded | 2004 |
| Headquarters | Sunnyvale, CA |
| CEO | Eric B. Stang |
| Number of Employees | 180 |
| Phone Number | 1 (866) 571-8974 |
| Address | 525 Almanor Avenue, Suite 200 Sunnyvale, CA 94085 |
| Website | |
Ooma FAQs:
What is the price range for Ooma software?
Ooma charges a flat monthly fee of $19.95 per month to all of its customers. Other services can be added on for an additional fee. Additional services range in price from $9.95 to $30.00 per month.
How many phone lines can I get with the Ooma business software?
Ooma office allows you to purchase as many extensions and numbers as you need. You can add phones to your Ooma phone account as your business grows.
How do I access the Ooma sign-in page to view my account?
There are several ways that you can find your Ooma Business login. First of all, you can visit my.ooma.com/login or ooma.com/login. Both of these addresses will take you to the Ooma login page where you can enter your credentials and sign in to your My Ooma dashboard. Once you've logged in, you'll have access to Ooma office manager where you can manage your phone system.
I have an activation code for my new Ooma internet telephone number. What do I do now?
To activate your internet phone service, just go to www.ooma.com/activate and enter your phone number.
What is Ooma Telo?
Telo is a device that Ooma sells to make conference calls and hands-free talking in your office easier. The device works for a small office or home office. All you need to do is connect it to the internet and you'll have a new phone line.
Can I use Ooma for business calls to international numbers?
There is an additional fee for international calls and the rates vary by country, but you can certainly use Ooma's IP phone service for international calling.
Ooma Reviews:
| Reviewer | Rating | Review |
| --- | --- | --- |
| Gary K. | 3/5 | The call quality is good but the customer service has been very poor. |
| Jessica M. | 4/5 | We've used Ooma in our office for several years now and it has been an easy solution. |
| Ryan W. | 1/5 | The system couldn't keep up with our growth and customer service wouldn't help out in any way. |
| Tracey G. | 4/5 | The message programming and call forwarding features help me to keep up with callers more efficiently. |
| Kyle R. | 5/5 | We make hundreds of calls per day in our office, but Ooma never drops them! |
| Tim R. | 5/5 | I can use the admin reports to make sure my employees are keeping up with customers. |
| Lydia C. | 4/5 | A good product overall, but the quality has a lot to do with your internet connection. |
| Suzanne V. | 5/5 | Easy to setup and manage multiple extensions in your office. |
| Patrick S. | 5/5 | The auto receptionist is great for people who call our office after hours. |
| Seth T. | 4/5 | Ooma keeps costs down, which is important for my small business. |