Grasshopper Phone Reviews
A Grasshopper phone system could change the future of your business. Read customer reviews, pricing and FAQs for Grasshopper software.
Updated on July 10th, 2019
The SMB Guide is reader-supported. When you buy through links on our site, we may earn an affiliate commission. Learn more
Grasshopper phone software is a business phone system that allows users to set up a toll-free line, manage extensions, forward calls and more. Grasshopper can turn a smartphone or computer into a business line with full texting capabilities.
Also Consider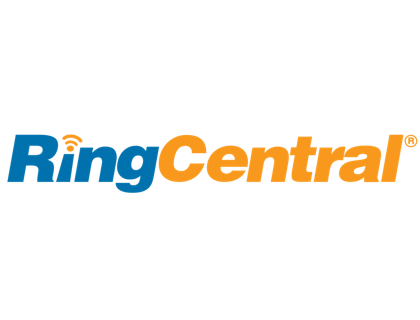 Full Featured Phone System, Fax, VoIP and More
Get a Quote
Free trail available.
No contract required.
Includes call recording, call logs, conferencing, and more.
Pricing:
| Plan Name | Monthly Price |
| --- | --- |
| Solo | $26.00 |
| Partner | $44.00 |
| Small Business | $80.00 |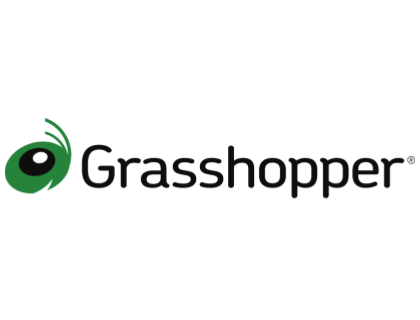 Review:
Pros: Great call screening, and a fantastic voicemail-to-email feature.
Cons: The phone number porting process can take up to 10 days.
Bottomline: Superb business phone system to efficiently manage operations.
Key Information:
| | |
| --- | --- |
| Co-Founders | |
| Founded | 2003 |
| Headquarters | Boston, MA |
| Number of Customers | 350,000 |
| CEO | |
| Address | 320 Summer St, Boston, MA 02210 |
| Phone Number | +1 617-395-5700 |
| Website | |
Reviews:
| Source | Review |
| --- | --- |
| | I have used Grasshopper a few years back for a toll free number, and have also used RingCentral. Both worked just fine for my purposes and both had all the features you would expect such a service to have. Also, I did have Vonage for a while as well, and it sucked. Impossible to cancel, required special hardware (this may have changed since then, it was some years back) and dismal service. I don't currently have a toll free number, but I would not hesitate to use Grasshopper or Ring Central again. As I recall Grasshopper was more economical. |
| | Used Grasshopper for a startup I was working on a few years ago. My two cofounders and I were all three in different states, and it allowed us to all work with our own extensions using our cell phones and we had a nice professional menu when you called. For my biggest company, we use Vonage Business which is a hosted PBX. We have VoIP phones throughout our warehouse and offices and have about 4-5 dedicated phone lines and a fax line (fax to email anyway). Depending on the size of your business and how you plan to use the phone system either a completely remote/hosted solution that points to a cell phone or a hosted PBX could work for you. If you think you might want a hosted PBX, check out Vonage Business, Ringcentral, Ooma, Jive Communications in addition to the ones you listed above. |
| | I went with Grasshopper, but mainly due to the $75 off coupon I found. Simple google search for ""top VOIPs for small business"" and I found multiple lists with coupon link - all signed up, first 3 months free thanks to the internet. |
FAQs:
How do you use a grasshopper phone?
Choose your number and plan. See plans and pricing for more.
Download the grasshopper apps.
Configure your settings.
Get to work.
How much is grasshopper per month?
Grasshopper's monthly plans range from $26.00 per month for the Solo plan to $80.00 per month for the Small Business plan.
See pricing for more.
Is Grasshopper a VoIP?
No, Although Grasshopper is managed online, Grasshopper is not a business VoIP solution. You can't make a phone call the same way you would with a VoIP phone.
Can you port a Grasshopper number?
Yes, you can port your existing number to Grasshopper for no additional charge.
Find Grasshopper's contact information here.
Do I need new phone lines if I get a Grasshopper phone system?
No, Grasshopper is a virtual phone system, so your business phone line can run on the internet instead of being hardwired to a phone line.
Does Grasshopper's small business phone service include texting?
All of the Grasshopper virtual phone plans include business texting capabilities, call forwarding, and custom greetings.
What are some Grasshopper alternatives?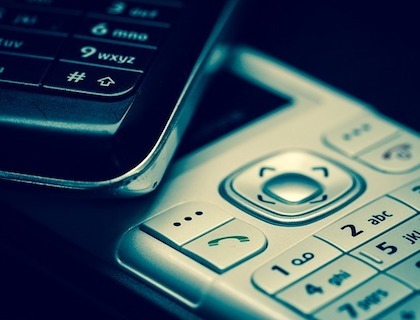 Is there any company that provides business phones?
Can I make long distance calls on a Grasshopper business phone?
Yes, you can call any country in the world on a Grasshopper internet phone. Each country has a different per minute rate. You can check the rates at grasshopper.com/international-rates.
Can I get a free business phone number with Grasshopper?
Business phone numbers are not free with Grasshopper. To get a number, you have to at least sign up for their cheapest business phone plan, which costs $26.00 per month.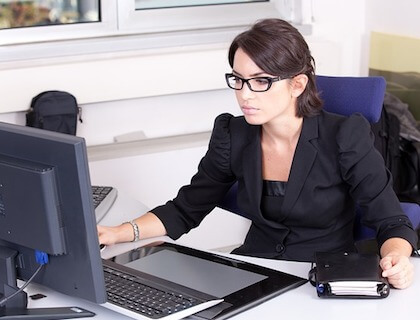 What is a virtual receptionist phone system for small businesses?
A virtual phone receptionist can welcome callers with a pre-recorded message and present them with a list of numbered options that they can select. This helps to give your business a more professional feel and filter calls as they come in.
How many small business phone lines can I get with Grasshopper?
You can get up to five phone lines per account with Grasshopper's business telephone service.
Is Grasshopper a cheap business phone line?
Grasshopper does not sell the cheapest small business phone lines, but at a starting price of just $26.00 per month, you could consider it to be a cheap business phone service. Call routing systems for small business vary widely in price, but Grasshopper is a good entry-level solution.
Does Grasshopper provide a free virtual phone system?
All of Grasshopper's plans require a paid subscription. Bitrix24 and Nexmo have free versions, but their usefulness is limited and you certainly will not have access to all of the features that Grasshopper has.