Pipedrive Reviews, Ratings, Pricing and FAQs
Learn more about Pipedrive CRM software for sales teams with customer reviews, ratings pricing info and frequently asked questions.
Updated on December 11th, 2018
Pipedrive is a specialized CRM software tool for sales teams. Pipedrive streamlines the deal-making process and helps walk potential customers through a sale in order to convert them into paying customers. With Pipedrive, employees can track activities, monitor performance and manage communications.
Pipedrive Pricing:
| Plan Name | Monthly Price |
| --- | --- |
| Silver | $12.50 /mo. |
| Gold | $24.20 /mo. |
| Platnium | $49.17 /mo. |
Pipedrive Promo Code:
Use the promo code "iamsmart" when signing up for Pipedrive's free trial and your trial will be extended from 14 days to 21 days.
Pipedrive Key Information Table:
| | |
| --- | --- |
| Founders | Timo Rein, Urmas Purde, Ragnar Sass, Martin Henk, Martin Tajur |
| Founded | 2010 |
| Headquarters | New York, NY |
| CEO | Timo Rein |
| Number of Employees | 350+ |
| Number of Customers | 70,000 |
| Phone Number | (212) 448-7300 |
| Address | 460 Park Ave. S., New York, NY, 10016 |
| Website | www.pipedrive.com |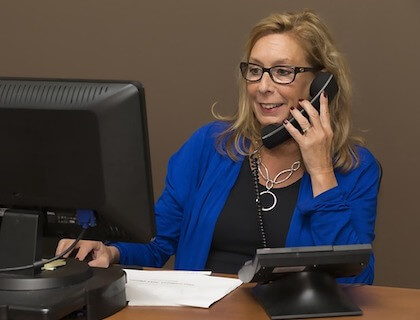 Pipedrive vs. Salesforce
Although Salesforce has more features than Pipedrive, Pipedrive has an intuitive, simple design that makes it perfect for small to medium-sized businesses. Salesforce is more costly and requires extensive training to be used properly.
Pipedrive FAQs:
What is the price range for Pipedrive CRM software?
Pipedrive's monthly plans range from $12.50 per month for the Silver plan to $49.17 per month for the Gold plan.
What is the Pipedrive API?
API stands for application programming interface. With Pipedrive's built-in API, you can customize your sales software and manage all of the Pipedrive integrations to get the most out of your sales CRM.
What is a sales pipeline?
"Sales pipeline" is the term salespeople use to refer to the sale process, from lead generation to the closure of a sale. Pipedrive is essentially a pipeline CRM that helps sales teams guide prospective customers through the pipeline.
Is there any other pipeline software that is available for free?
Agile CRM, Bitrix24 and Capsule CRM are all pipeline management software free programs. However, these tools are more general than Pipedrive and do not have all of the same features as a sales pipeline CRM.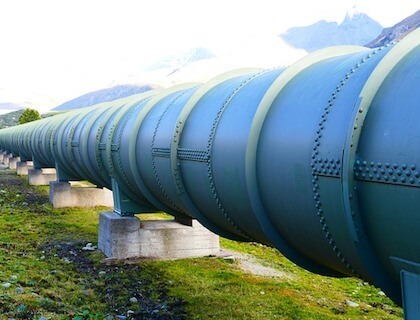 What is CRM pipeline management?
CRM pipeline management is the process of managing your relationship with customers as they move from a lead to a paying customer. This is done using software tools like Pipedrive that help manage the process.
How can I access my Pipedrive login?
You can access your Pipedrive account by opening your web browser and visiting app.pipedrive.com/auth/login. You can also download the Pipedrive app on your phone or tablet.
What special features come with the Pipedrive Gold plan?
The Gold plan has a 2-way email sync, a scheduler, smart contact data and a full sales inbox on top of everything that comes with the Silver plan. The Gold plan costs just $24.20 per month.
How can I contact the Pipedrive New York office?
You can reach Pipedrive's New York headquarters by calling (212) 448-7300.
Pipedrive Reviews:
| Reviewer | Rating | Review |
| --- | --- | --- |
| Virginia B. | 5/5 | Pipedrive's lead management has helped us to streamline our entire sales process. |
| Andrew A. | 5/5 | Big thumbs up! My sales managers have learned so much because of Pipedrive. |
| Kurt P. | 5/5 | So many great features, but what we like the most is that the app is easy to use! |
| Adam A. | 4/5 | I've tried several sales solutions, but Pipedrive is the best out of all of them because it has so many great features. |
| Troy K. | 4/5 | The feedback and sales analytics motivate our sales people to pursue more deals. |
| Juliana F. | 4/5 | Pipedrive helped me to stay organized during sales calls and retain more clients. |
| Giuseppe C. | 4/5 | I love the analytics and the overall platform, just wish there were maps to customer locations. |
| Peyton S. | 5/5 | A simple, fast interface that anyone can learn to use. |
| Ariel S. | 5/5 | Pipedrive helped us hit the ground running with our sales and save a lot of money! |
| Anatoli S. | 4/5 | Overall great tool, but it is lacking complete synchronization with Gmail and other email platforms. |