The 20 Best Small Business Apps for 2020
Find out more about the most popular small business apps with pricing information and frequently asked questions.
Updated on July 2nd, 2020
The SMB Guide is reader-supported. When you buy through links on our site, we may earn an affiliate commission. Learn more
Small business apps can help you do anything from expense tracking to project management. In a world where smartphones are ubiquitous, small business owners and their teams have come to rely on apps to help them get their work done on-the-go.
We've put together a list of the best small business apps for 2020. You can use these apps to communicate with employees, manage payroll, schedule appointments and more. With the right apps in your toolkit, you'll be able to accomplish more and continue to grow your business. Read below to learn more.
Read More:
Free Small Business Apps - Find the best free apps for improving production and organizing your business.
Business Internet - Learn more about about the best internet providers for small businesses in 2020.
Special Offer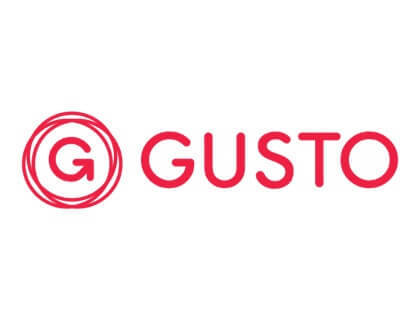 Try Gusto Free for 1 Month
Start Free Trial
Get started in minutes.
Auto tax filing and digital paystubs.
Includes benefits, onboarding, and compliance features.
Why We Chose Gusto:
Gusto is our top pick for payroll software with the most features out of any payroll software we reviewed. It offers a wide range of common and rare payroll features for small businesses, such as automated taxes, unlimited payrolls, and lifetime accounts.
Gusto is affordable with a lot of additional add-on options, such as health benefits, worker's compensation, and flexible spending accounts. Gusto also offers a wide range of integrations, including accounting, time-tracking, expense management, and HR software.
Gusto does not offer a separate mobile app at this time, but the website is mobile friendly. They offer compliance help and a great support team and have received many positive customer reviews.
Things to Consider When Evaluating Business Apps:
There are so many different apps available for business use, so to narrow your scope you should focus on the tools that will help you with building, selling, and promoting your core product.
Figure out what you need from an app before choosing any, as the wrong app will just add to any problems you may have.
Read reviews and ask your colleagues for recommendations to make sure you choose a great app that will work for your needs.
Best Small Business Apps:
| Ranking | App | Minimum Price | What It Is |
| --- | --- | --- | --- |
| 1. | | $$39.00 /mo. + $6.00 /employee. | Payroll and human resource management software. |
| 2. | | $19.99 /mo. | VoIP phone system and communications hub for calls, messages, and video meetings. |
| 3. | | 2.75% /transaction. | Point of sale software with inventory management and sales analytics tools. |
| 4. | | $15.00 /mo. | Cloud-based accounting software for sending invoices, tracking time, and managing receipts. |
| 5. | | Free. | Project management and team collaboration platform. |
| 6. | | $49.00 /mo. | Cloud-based scheduling and booking management platform. |
| 7. | | Free. | Project management software for organizing projects, collaborating from remote locations, and tracking time. |
| 8. | | $99.00 /mo. | Cloud-based project management tool for organizing projects and assigning tasks. |
| 9. | | $20.00 /mo. | Online marketing software for email marketing, contact management, and campaign creation. |
| 10. | | Free. | Cloud service for storing and sharing files and collaborating on projects. |
| 11. | | Free. | Productivity tool for organizing administrative tasks and easing communication. |
| 12. | | Quote only. | Cloud-based VoIP service for call centers and customer service departments. |
| 13. | | $19.00 per seat /mo. | Live chat communications platform for communicating with customers on your website. |
| 14. | | $9.00 /mo. | Accounting and bookkeeping software with payroll tools. |
| 15. | | Free. | Email marketing tool for creating email campaigns and managing contacts. |
| 16. | | 2.7% /transaction. | Online payment platform for exchanging money in one or multiple currencies. |
| 17. | | $10.40 /mo. | Accounting software for managing payroll, invoices, billing, inventory, and more. |
| 18. | | Free. | Cloud-based accounting platform for managing payroll, financial reports, expenses, and more. |
| 19. | | Free. | Customer relationship management website with sales and marketing tools. |
| 20. | | Free. | Email and marketing automation software platform for creating marketing campaigns, sending targeted emails, and collecting contacts. |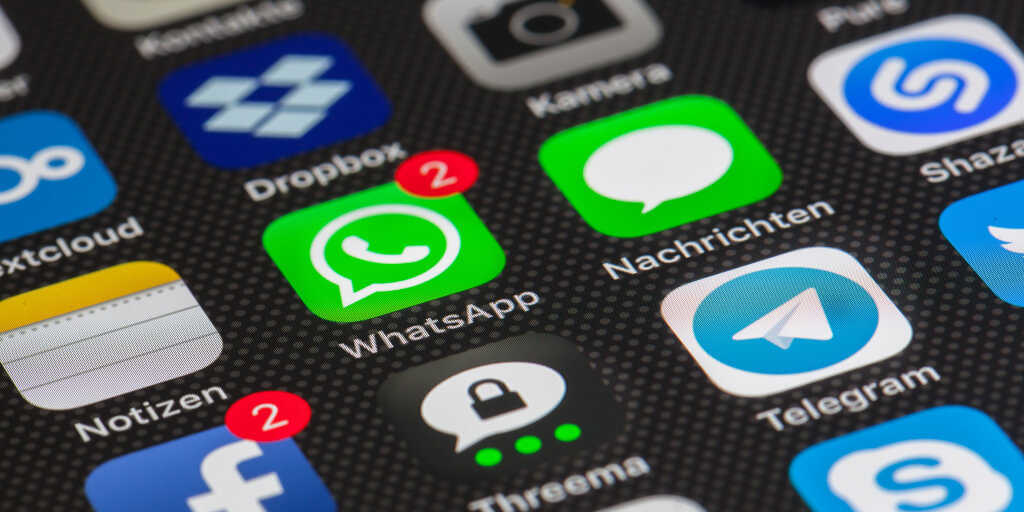 Learn more about the best mobile app builders. Includes rankings with pricing and reviews, as well as frequently asked questions.
Aug 27, 2020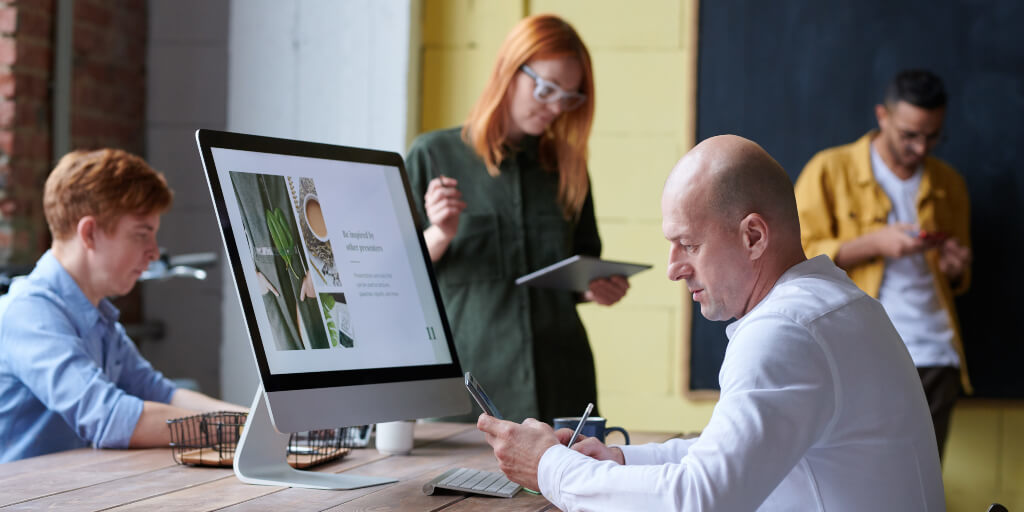 Discover more about digital transformation. Includes a step-by-step guide and frequently asked questions.
Jul 10, 2020
FAQs: