Expensify
A detailed review of Expensify's expense tracking and accounting software with pricing, comparisons to competitors, key information, and FAQs.
Updated on August 19th, 2022
The SMB Guide is reader-supported. When you buy through links on our site, we may earn an affiliate commission. Learn more
Updates:
Updated 7th of June 2022
We updated the review section to include Expensify's expense management software.
Also Consider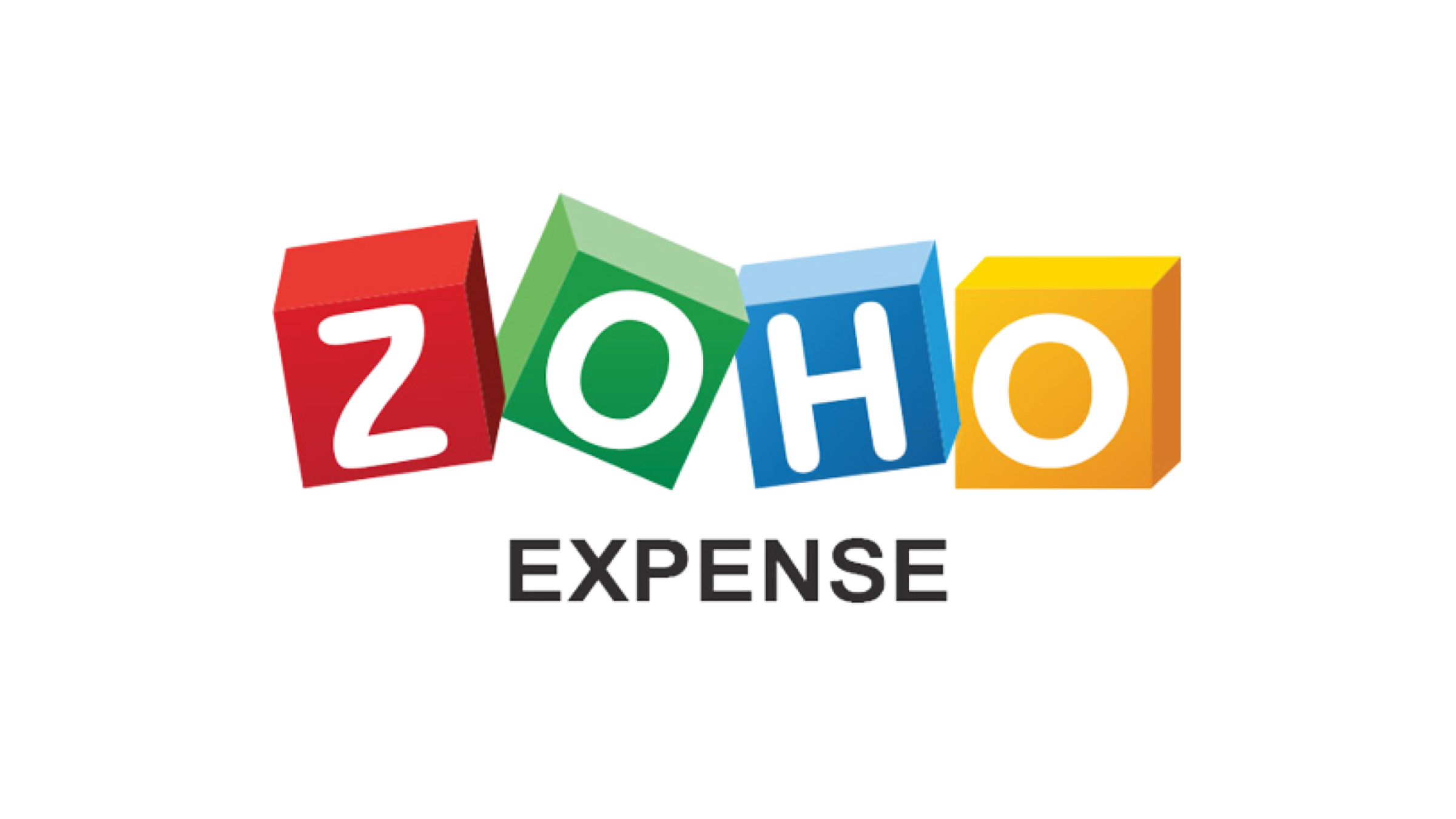 Start a Free Trial
Free plan for up to 3 users
Expense automation and customization
Robust integrations
At-a-Glance:
| Feature | Expensify |
| --- | --- |
| Price | Free and paid options. |
| Free plan | ✓ |
| Automation | ✓ |
| Multilevel approval workflows | ✓ |
| Tax tracking | ✓ |
| Customization | ✓ |
| Reporting and analysis | ✓ |
| Mobile app | ✓ |
| Live chat support | x |
Review:
Expensify is an all-in-one expense tracking app for individual users as well as small to mid-sized companies with strong workflow management and a comprehensive range of third-party integrations. Expensify is great for automating the expense tracking process wherever possible.
Although Expensify can be used for accounting, it is not a full accounting platform and might be better suited to businesses only looking for robust expense management services.
Pros:
Expensify offers several free plans suited to individuals and the self-employed.
The platform's paid plans are flexible and suited to a variety of budgets and company needs.
Users can import personal and company card transactions for automatic receipt merging and coding.
The Expensify card unlocks discounted rates on the platform's packages, cashback on purchases, and more.
The receipt capturing function is simple to use and records expenses with ease.
Users can create multilevel workflow approvals, manage expense policies, and flag expenses that need a manager's review.
Expensify's user interface is simple and easy to understand.
The platform offers basic accounting services, such as invoicing, billing, and payment notifications.
Other tools include multilevel coding, compliance, tax tracking, custom reporting, and mileage tracking.
Cons:
Expensify only offers email and phone support.
The platform lacks built-in multicurrency expense reporting.
Reputation:
On G2, Expensify has a 4.3-star rating based on more than 3,100 reviews. The majority of users praised the software's ease of use, intuitive mobile app, streamlined reporting tools, and robust receipt scanning feature. However, some reviewers were disappointed by "spam" emails from management.
On TrustRadius, the platform has a score of 8.1 out of 10 based on over 300 reviews. Many users liked the software's approval workflows, simplified reimbursement process, and robust mobile app.
Pricing:
| Plan | Monthly Pricing | Annual Pricing |
| --- | --- | --- |
| Basic Free Plan | Free. | Free. |
| Track | Free. | Free. |
| Submit | Free. | Free. |
| Collect | From $20.00 /user.* | From $10.00 /user /mo.* |
| Control | From $36.00 /user.* | From $10.00 /user /mo.* |
*Users receive a 50% discount on the Collect and Control packages when using the Expensify card.
Standout Features:
1. Expensify card.
The platform offers a business credit card that allows users to receive cashback on payments, a discount on paid Expensify packages, e-receipt coverage, and a virtual card for concierge travel, which includes a free medical advisory, emergency transport, and other travel safety services.
When employees swipe the Expensify card, the transaction immediately appears in the app, meaning that your employees will not need to SmartScan any receipts for to keep track of expenses. The card will also automatically turn off after a certain amount of unapproved expenses and will turn back on after the accumulated expenses have been approved.
The Expensify corporate card is unique in that for every swipe, Expensify donates 10% of the transaction fee to Expensify.org, which is a charitable organization. The funds are then donated to various charitable causes.
2. Multilevel coding.
Users can import GL (general ledger) codes from their accounting package to tag expenses with varying levels of detail. Companies can also sync tax rates or set custom tax names, rates, codes, and defaults for every expense policy.
3. Self-employed options.
Expensify is great for self-employed individuals as it can be used to separate business and personal expenses. Expensify will automate your receipt tracking to help you during tax season and also keep track of your spending.
You can use the SmartScan feature to take pictures of your receipts and then categorize your expenses as personal or business for accurate Schedule C tax deductions. Users can also link their credit cards to Expensify so that the app can track expenses without the need for receipts. The Expensify app also features mileage tracking.
Expensify Packages:
Expensify offers four packages, including a basic free plan. The Collect and Control packages differ from the Track and Submit packages in that they are designed for groups, rather than individuals. However, all the packages do offer the same basic features.
Basic Free Plan:
The Basic free plan is great for users in search of one or two expense management and accounting tools, such as reimbursements, invoicing, and billing. It also includes the Expensify card, which allows employees to automatically add expenses to reports and receive cashback on payments.
Track Package:
The Track package is for individuals and sole proprietors who need to track mileage and receipts for tax returns or personal expense purposes. It offers individual-needs features, 25 free SmartScans per month, automatic mileage tracking, and auto-categorization of expenses. The package also features tax tracking and receipt integrations.
Submit Package:
The Submit package is ideal for individual employees and small business owners who need to send receipts to their managers or accountants. It offers all of the features found in the Track package, as well as auto-submission of reports for reimbursement and submission of receipts to anyone.
Collect Package:
The Collect package is designed for automated receipt collection or reimbursement to simplify accounting and bookkeeping. It offers all the features from the Track and Submit packages, including auto-export to integrated accounting software, as well as card management and custom coding.
Control Package:
The Control package is designed for companies that need to manage their expenses through expense reporting, card management, approvals, and reimbursements. The package offers all the features found in the first three packages, including the management of corporate cards and multilevel approval workflows.
Users will also enjoy features such as custom approvals, access control, expense rules, custom export options, custom fields, accounting codes, and single sign-on for employees.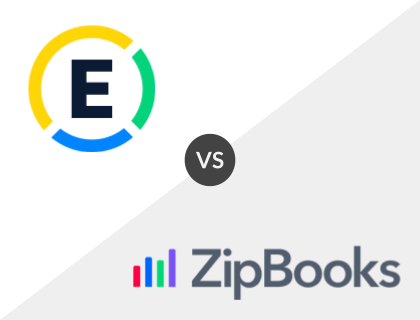 Expensify vs. ZipBooks:
Expensify focuses on expense tracking and pre-accounting expense reports rather than robust accounting features. While Expensify does offer integrations with accounting platforms, it is only on their paid plans. In comparison, ZipBooks offers expense tracking as well as invoicing, payment acceptance, and bookkeeping features in their free package.
Expensify vs. ZipBooks Comparison:
| Feature | Expensify | ZipBooks |
| --- | --- | --- |
| Starting price | Free and paid options. | Free and paid options. |
| Free trial | x | ✓ |
| Expense tracking | ✓ | ✓ |
| Billing and invoicing | ✓ | ✓ |
| Multilevel approval workflows | ✓ | x |
| Bookkeeping | x | ✓ |
| Customer support | Email and phone. | Email and live chat. |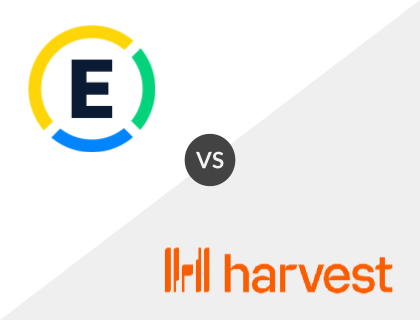 Expensify vs. Harvest:
Expensify and Harvest offer a similar set of basic accounting features, but while Expensify focuses on expense management, Harvest specializes in time tracking tools. Expensify also has tax tracking services, which Harvest lacks, but the latter platform's free plan offers access to a much wider range of integrations than Expensify's free package.
Expensify vs. Harvest Comparison:
| Feature | Expensify | Harvest |
| --- | --- | --- |
| Starting price | Free and paid options. | Free and paid options. |
| Free trial | x | ✓ |
| Expense management | ✓ | ✓ |
| Time tracking | x | ✓ |
| Advanced accounting integrations | ✓ | ✓ |
| Mobile app | ✓ | ✓ |
| Customer support | Email and phone. | Email. |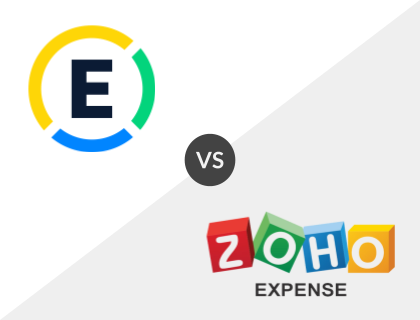 Expensify vs. Zoho Expense:
Expensify and Zoho Expense offer similar expense management tools, including reimbursements, approval workflows, and receipt scanning. For a robust credit card system and custom coding tools, Expensify is the better option, but for multicurrency expense reporting and premium customer support, users should consider Zoho Expense.
Expensify vs. Zoho Expense Comparison:
| Feature | Expensify | Zoho Expense |
| --- | --- | --- |
| Starting price | Free and paid options. | Free and paid options. |
| Free trial | x | ✓ |
| Expense tracking | ✓ | x |
| Custom coding tools | ✓ | ✓ |
| Auditing and compliance | ✓ | ✓ |
| Mobile app | ✓ | ✓ |
| Customer support | Email and phone. | Email, phone, and live chat. |
Key Information:
| | |
| --- | --- |
| Legal Name | Expensify, Inc. |
| Founder | |
| Founding Date | Jan 01, 2008 |
| Address | 88 Kearny St., Ste. 1600, San Francisco, CA 94104 |
| Number of Employees | 200 |
| Number of Customers | 6000000 |
| Email | |
| Telephone | |
| Website | |
FAQs:
What is Expensify?
Expensify offers expense management and basic accounting software designed to help small business with receipt tracking, business travel, reporting, compliance, and more.
How much does it cost to use Expensify?
Expensify has several free plans on offer, and its paid plans start from $20.00 per user per month.
How do I email expenses to Expensify?
Create a new email message.
Compose the message using any webmail or email application, and address it to receipts@expensify.com.
Enter the necessary information on the "Subject" field on your email.
Attach the receipt to your email.
Click on "Send."
Can you use Expensify for free?
Expensify has several free plans suited to individuals and the self-employed.
Is Expensify secure?
Yes, Expensify ensures that their software is safely protected with bank-level security and instant encryption to keep users' data safe.
What is an Expensify policy?
An Expensify policy is where you create expense guidelines, define approval processes, monitor integrations, and more.
Who created Expensify?
Expensify was created by David Barrett in 2008.
Does Expensify integrate with QuickBooks desktop?
Yes, Expensify is able to integrate with both QuickBooks Desktop and QuickBooks Online. However, any categories and tags created in Expensify will not be added to your QuickBooks company file.
How does Expensify reimbursement work?
You can make reimbursements directly through Expensify by clicking on the "Reimburse" button, located along the top of the expense report. You will be able to do a direct deposit, so long as both the sender and receiver have set up reimbursement accounts to receive the funds.
What are some Expensify alternatives?