Quickbooks Reviews, Pricing Info and FAQs
Learn more about Quickbooks with customer reviews, pricing information and frequently asked questions.
Updated on August 5th, 2019
The SMB Guide is reader-supported. When you buy through links on our site, we may earn an affiliate commission. Learn more
Quickbooks is a small business accounting software platform that can perform payroll operations, send invoices, manage billing, and more. There are both on-premise and cloud-based versions of Quickbooks that businesses can use to keep track of all of their accounting activities.
Also Consider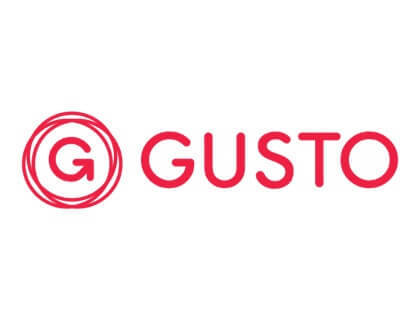 Get 1 month of Gusto FREE!
Start Free Trial
No extra fees.
Made for mobile.
Auto tax filing and digital paystubs.
Pricing:
| Plan Name | Monthly Price |
| --- | --- |
| Self Employed | $5.00 /mo. |
| Simple Start | $10.00 /mo. |
| Essentials | $17.00 /mo. |
| Plus | $30.00 /mo. |
| Advanced | $60.00 /mo. |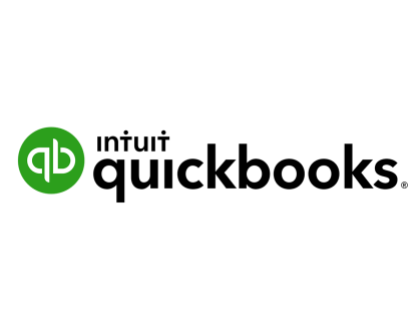 Review:
Pros: Good integration with third party applications.
Cons: No lot tracking, eCommerce and barcode scanning features.
Bottomline: Quickbooks is a highly recommended accounting platform with plenty of useful features.
Key Information:
| | |
| --- | --- |
| Founder | |
| Founded | 1983 |
| Headquarters | Mountainview, CA |
| Number of Customers | 2,000,000+ |
| CEO | |
| Phone Number | +1 877-683-3280 |
| Address | 2700 Coast Ave., Mountain View, CA, 94043 |
| Website | quickbooks.intuit.com](https://quickbooks.intuit.com/) |
Customer Reviews:
| Source | Review |
| --- | --- |
| | QuickBooks is the best software, now my company all accounting work is done by QuickBooks and it is the most secure accounting software. |
| | Quickbooks remains a pretty crappy program, and an example of the Peter Principal applied to software development. As long as Intuit remained in the very small biz space, they were ok. They have no business attempting to portray any of their products as "enterprise" anything. You still can't run QB across even a 25mbps symmetrical link. Data corruption caused by Intuit remains a major issue. V12 has a couple of releases which are known to cause data corruption. |
| | Intuit is just a bad, bad company that I recommend replacing at every opportunity. Illegal sales tactics, no support. Now I'm just filling words for a silly minimum requirement. Really, 5 more yet, arg. What are the pros? None. What are the cons? Once purchased, you'll get the scam center when trying to register. By scam center I mean you can not register the software without calling someone that will try to sell you things that cost more than the software you paid for, and WILL NOT help you get your software registered. |
| | I've have excellent experiences with Quickbooks. As a small business, it has become vital to our day to day operations to be able to accurately track our income and expenses, and properly invoice our customers. We have no issue running across an 802.11b wireless network, and the database has had no issues with corruption as other users have reported. We do have an occasional issue with the QB user on the server that manages the company files. This tends to "forget" the user password after a server restart. As this is the standard for online transaction downloads, this is a must have at the business level. The payroll system is very easy to setup, and very easy to work with. Adding the Intuit Payment Network as our payment processor has cut our invoice payment time in half. Our clients are much more apt to pay online with a credit card then they are to cut a check and wait for it to clear. |
| | As much as I may want to hate on QB, in reality it's not too bad. We use Enterprise, and our biggest issues actually come from the server side; I've had the database manager stop working for no reason a few times. On the client side, it seems to work well enough, at least in that accounting is able to get their work done. |
FAQs:
Is there a monthly fee for Quickbooks?
Quickbooks monthly plans range in price from $5.00 to $60.00 per month.
See a table of Quickbooks pricing.
What is unique about the Quickbooks self-employed version?
The self-employed plan costs only $5.00 per month. This version of Quickbooks is designed for use by sole proprietors who have simple accounting tasks to manage. Business owners can use this software to track mileage, organize receipts, generate invoices, and more.
Learn more about Quickbooks.
How many employees can be paid through Quickbooks payroll?
You will pay an extra $20.00 per month to add payroll to your Intuit Quickbooks account, but you can essentially pay as many employees as you want through the software.
Get more information on Quickbooks.
How do I download Quickbooks for Mac?
Select the Quickbooks product that you would like to purchase and proceed to the checkout. You will be able to select which version you would like before you finalize your purchase.
Is there any Quickbooks training available?
Quickbooks has a complete online training center for new users. Just go to quickbooks.intuit.com/tutorials/ to watch tutorials and learn more about the different aspects of the software.
How do I contact Quickbooks support?
You can visit the Quickbooks online support center at community.intuit.com/products/quickbooks-help-en-us, or you can call the Quickbooks technical support phone number at 1 (800) 488-7330. When you call the Quickbooks support number, an official Quickbooks customer service agent will help you with your issue.
What are some Quickbooks alternatives?
What is the Quickbooks file doctor?
The Quickbooks file doctor is a tool that you can use within Quickbooks if you can't open certain file types. The file doctor can also help if you have incomplete or missing customer data lists.
Does Quickbooks sell point of sale software?
Quickbooks POS solutions include hardware and software. With a Quickbooks POS system, you can fully integrate your Quickbooks accounting system with your POS system to automate transactions.
What are Quickbooks Pro and Quickbooks Enterprise for?
Quickbooks Pro is the Quickbooks on-premise accounting solution. This version is optimal for mid-sized businesses with a more complex accounting structure than small businesses. Enterprise is an enterprise-level solution that has six times the capacity of other Quickbooks products.
Can I print checks from Quickbooks?
Yes. Quickbooks has a check printing feature, and they sell customized Quickbooks checks so that you can use the software to create checks without running into a printing error. Just go to intuitmarket.intuit.com/checks to place an order.
Is there a Quickbooks payroll support line?
If you need Quickbooks' help, specifically with payroll, you should go to community.intuit.com/products/payroll-help-en-us. This is a part of the Quickbooks help community that is dedicated specifically to payroll issues.
How does the Quickbooks Payments solution work?
With Quickbooks Payments, your customers can pay you online through a secure payment gateway. This means you can get paid faster, and every payment that comes in is automatically uploaded to your accounting records.
What is field service management in QuickBooks?
QuickBooks integrates with Intuit Field Service Management, a field service management tool that is a web-based work order scheduling and dispatching system designed for service, installation, and repair businesses. It offers efficient job scheduling, immediate invoicing and payment capturing, as well as real-time field updates.