Wrike Reviews, Pricing Info and FAQs
Learn more about Wrike project management software with reviews, ratings, pricing information and frequently asked questions.
Updated on November 21st, 2019
The SMB Guide is reader-supported. When you buy through links on our site, we may earn an affiliate commission. Learn more
Wrike is a project management platform for businesses. Wrike allows for staff collaboration with file sharing, discussions, time tracking and email notifications. With the Wrike dashboard, you can see the status of a project at-a-glance and run reports on your workflow.
Pricing:
| Plan Name | Monthly Price |
| --- | --- |
| Free | $0.00 /mo. per user |
| Professional | $9.80 /mo. per user |
| Business | $24.80 /mo. per user |
| Marketers | Quote only. |
| Enterprise | Quote only. |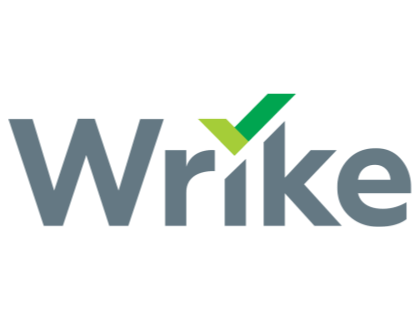 Review:
Pros: Intuitive, great workflow tools, image/video markup tools, Gantt charts.
Cons: No single user license.
Bottomline: Wrike is a robust and intuitive platform for managing projects and automating workflows.
Key Information:
| | |
| --- | --- |
| Founder | |
| Founded | 2006 |
| Headquarters | San Jose, CA |
| Number of Employees | 501-1,000 |
| Number of Customers | 18,000+ |
| CEO | |
| Address | 70 N 2nd St., San Jose, CA, 95113 |
| Phone Number | +1 650-318-3551 |
| Website | |
News & Activity:
Reviews:
| Source | Review |
| --- | --- |
| | I recommend Wrike for one thing: its sheer flexibility for organizing your task items. While other to-do apps force you to adjust to how they've structured their tasks, Wrike allows you to organize it how you see fit. You can apply as many tags as you need, create as many folders as necessary, and shuttle to-do items back and forth between folders to create statuses. With the Pro and Enterprise plans you can even customize your entire workflow and your statuses to match the way your team works. And yes, part of the reason why I recommend it is because I work for the company. Though even before I was hired, I was already using the software to manage my home-based projects. |
| | I've been "casually-dating" Wrike on the side while determining my next step. I have used JIRA at past companies. I think JIRA is a bit too much for my team, however it would suit us wonderfully if the entire company wanted to adopt (probably not going to happen). I think Wrike is the best mix of features in a pretty wrapper, plus it's got a great web and app experience. I manage a creative team, so we'll be living in the timeline view, using the WIP limits, and taking advantage of the image/video markups tools for approvals if we go with Wrike. Overall, I'm pretty impressed with the workflow tools within Wrike as well. It allows you to set rules that are applied with task status is changed. They have also been super generous about extending my trial, I'm going on about 45 days. |
| | Agreed on the functionality of Wrike's video/review tools for my creative team. We also take advantage of adding clients as collaborators to gather feedback all in one place. Version control is excellent. I'm about 2 months in as well. There are some things we don't love but product development is good & so far seems like a good fit for our space. |
| | I'll have Wrikes corner all day long. The biggest downfall is cost. The full businesodel which is amazing is about 6k in cost for the year. There is a call for a single licsence user base from PM ers so hopefully that will happen. However it is sublime in it's functionality. In line conversation for one is my favorite. You can really get a good mix between kanban and gannt working seamlessly with each other. The customer service is brilliant. |
| | I have looked at at least 8 different project management tools in last 3 years. None of them has all the features I would like. Wrike has been one of top 2-3 contenders. Things I like: 1. ease of use, 2. integration with Google docs, and 3. Some cooperation with email, and 4. pretty good feature set (minus key items below) 5. Very good online help staff. Things I really don't like: 1. Security: If you don't pay out for enterprise, you don't have granular security (any editor can move/rename folder and tasks) 2. No contact manager, all you can do is put them in google doc and then go looking for the contacts lists every time you need it. 3. Inability to share docs across a whole project is very bad. Say you want to keep budgets, mission statements, common resources-images, forms, PDF's, etc available without putting them into one task…logical yes! But the common ""Info Folder"" that can hold some of this is hidden away in an icon that only appears in some views and not others. Plus editor to manage this is limited and has little flexibility to let you organize categories of common docs. 4. All new features lately seem to go into Enterprise version only 5. Constant GUI tweaking of interface (New graphite ruined many things) w/o feedback from users ….grrrrr…disappearing icons except on mouse over, light gray text on purple..would someone please fire the GUI people that create this hard to read screen slop because it's artsy imitation of apple stuff. 6. Links to google calendar were limited in ways made calendars less useful. Nice tool but maddening in many areas. |
| | It's an incredible project management website + app (iOS & Android) - and I've tested a few! My organisation is extremely open, democratic and transparent. Wrike helps in some ways and not others: PROS 1. Beautiful, elegant 2. Infinite sub tasks (doing this task is part of a bigger task, which is part of an even bigger task) 3. Clocking time (really neat & flexible) 4. Rich text formatting in tasks 5. Dependencies (I can only do this task if...) 6. Gantt charts (basically a project roadmap, automated by your tasks and their start & deadline dates. Expandable/collapsable if they have sub tasks) 7. Custom workflow, if you spend even more money (eg. tasks not just 'to be done' or 'complete' but you can customize, like: 'proposed' 'authorized' 'done; needs review' 'signed off' 'evaluated' etc). CONS 1. No option to make our workspace public! (How is that innovative for organisations wanting to be open; allowing the public to see what they're doing? Why can't wrike support accountable, transparent business? Trello allows publicly viewable work, as does Google Docs + thousands of others) 2. Quite expensive (especially if, like us, you have loads of users in a not for profit organisation) 3. Slightly confusing/awkward adding/managing of users/their powers 4. No voting options (unsuitable for any democratic/consensus process; it's designed for a top down heirachy. I think more innovative orgs are increasingly more democratic, like BetterMeans) |
FAQs:
Is there a free version of Wrike?
Yes. A Free version of Wrike is available with a maximum of 5 users.
How much does Wrike cost?
Wrike's monthly plans range from $0.00 to $24.80 per user per month. You can also purchase the Enterprise plan with a customized price based on the size of your corporation.
Is Wrike open source?
No. Wrike is not open source and users have to depend on the vendor to make code adjustments and/or implement feature requests.
Is Wrike secure?
Yes. Wrike is a very secure platform that uses secure access over SSL for all paid accounts. Your data is backed up nearly every second and hosted on reliable servers.
Does Wrike integrate with Slack?
Yes. Wrike has fantastic integration capabilities with Slack.
How do I contact the Wrike help team?
To get help using the Wrike software, you can check out the Wrike help center via their website. If you can't find the answers that you are looking for in the help center, contact them on 1 (877) 779-7453.
Are there Wrike integrations for Mac computers?
You can download the Wrike desktop app for Mac and use the software directly from your desktop without having to go through a web browser.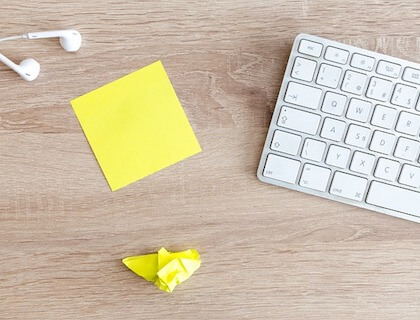 What is the difference between Wrike and Asana?
Asana is available at a lower cost than Wrike and has many of the same project management features. However, Wrike's advanced collaboration tools make it superior for busy, growing companies.
What is the most popular Wrike alternative?
There are many alternatives to Wrike project management software, but some of the most popular choices include Asana, Trello, OpenProject, and Jira.
What is Wrike Labs?
Wrike Labs is where Wrike allows users to try out new test features while they are still in the beta stage. You can visit Wrike Labs through your Wrike login portal and select which test features you would like to add to your software.
What are some Wrike Alternatives?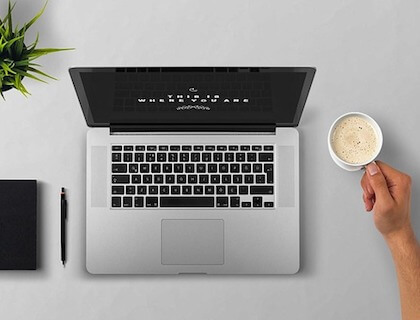 What is the difference between Wrike and Trello?
Trello is a cheaper solution, but it is not nearly as powerful as Wrike. Wrike's Gantt charting tools, customization, and collaboration features give it an easy edge over Trello.
Where can I find a full Wrike tutorial?
If you go to help.wrike.com you will find lots of helpful tutorial videos in the "Wrike Videos" section. These videos will show you how to use the various features that are built into the platform.
What is Wrike for Microsoft Teams?
Microsoft Teams is Microsoft's workplace chat/collaboration solution. Wrike for Microsoft Teams is a complete integration of the Microsoft messaging platform with Wrike project management software. With this integration, team members can structure their work through online conversations and connect through tasks.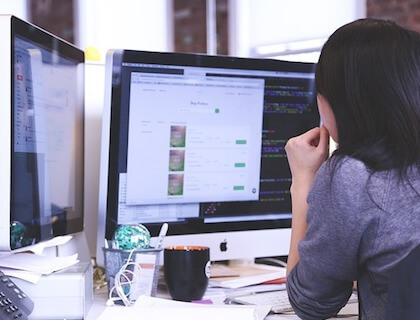 What is the difference between Wrike and Jira?
Jira's project management software costs only $10.00 per month, but it lacks the tracking features and advanced analytics that come along with Wrike. Jira is also missing the enhanced timeline views that you can see for each project with Wrike.