Wrike Reviews, Ratings, Pricing Info and FAQs
Learn more about Wrike project management software with reviews, ratings, pricing information and frequently asked questions.
Updated on January 16th, 2019
The SMB Guide is reader-supported. When you buy through links on our site, we may earn an affiliate commission. Learn more
Wrike is a project management platform for businesses. Wrike allows for staff collaboration with file sharing, discussions, time tracking and email notifications. With the Wrike dashboard, you can see the status of a project at-a-glance and run reports on your workflow.
Wrike Pricing:
| Plan Name | Monthly Price |
| --- | --- |
| Free | $0.00 /mo. per user |
| Professional | $9.80 /mo. per user |
| Business | $24.80 /mo. per user |
| Marketers | $34.60 /mo. per user |
| Enterprise | Quote only. |
Wrike Key Information Table:
| | |
| --- | --- |
| Founder | Andrew Filev |
| Founded | 2006 |
| Headquarters | San Jose, CA |
| CEO | Andrew Filev |
| Number of Employees | 500+ |
| Number of Customers | 17,000+ |
| Phone Number | 1 (877) 779-7453 |
| Address | 70 N 2nd St., San Jose, CA, 95113 |
| Website | |
Wrike FAQs:
What is the price range for Wrike monthly plans?
Wrike's monthly plans range in price from $0.00 to $34.60 per user per month. You can also purchase the Enterprise plan with a customized price based on the size of your corporation.
How do I contact the Wrike help team?
To get help using the Wrike software, you can check out the Wrike help center at help.wrike.com/hc. If you can't find the answers that you are looking for in the help center, you can call 1 (877) 779-7453.
Are there Wrike integrations for Mac computers?
You can download the Wrike desktop app for Mac and use the software directly from your desktop without having to go through a web browser.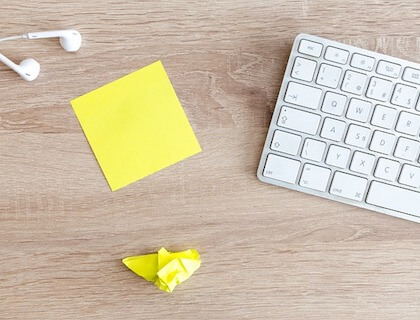 Wrike vs. Asana
Asana is available at a lower cost than Wrike and has many of the same project management features. However, Wrike's advanced collaboration tools make it superior for busy, growing companies.
What is the most popular Wrike alternative?
There are many alternatives to Wrike project management software, but some of the most popular choices include Asana, Trello, OpenProject and Jira.
What is Wrike Labs?
Wrike Labs is where Wrike allows users to try out new test features while they are still in the beta stage. You can visit Wrike Labs through your Wrike login portal and select which test features you would like to add to your software.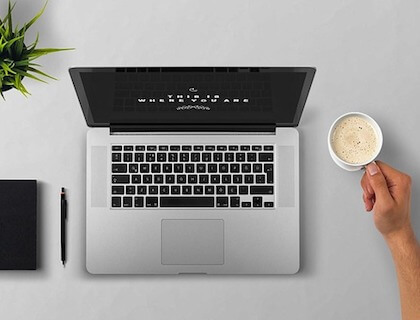 Wrike vs. Trello
Trello is a cheaper solution, but it is not nearly as powerful as Wrike. Wrike's Gantt charting tools, customization and collaboration features give it an easy edge over Trello.
Where can I find a full Wrike tutorial?
If you go to help.wrike.com you will find lots of helpful tutorial videos in the "Wrike Videos" section. These videos will show you how to use the various features that are built into the platform.
What is Wrike for Microsoft Teams?
Microsoft Teams is Microsoft's workplace chat/collaboration solution. Wrike for Microsoft Teams is a complete integration of the Microsoft messaging platform with Wrike project management software. With this integration, team members can structure their work through online conversations and connect through tasks.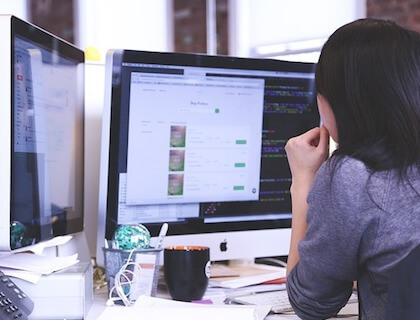 Wrike vs. Jira
Jira's project management software costs only $10.00 per month, but it lacks the tracking features and advanced analytics that come along with Wrike. Jira is also missing the enhanced timeline views that you can see for each project with Wrike.
How does Wrike fare in a Wrike vs. Smartsheet customer rating comparison?
According to customer reviews, users give Wrike an average rating of 4 out of 5 stars. Smartsheet actually gets the same 4 out 5 rating from customers.
Wrike Reviews:
| Reviewer | Rating | Review |
| --- | --- | --- |
| Nicole H. | 4/5 | Wrike has helped our team of 15 to streamline projects and keep track of files. |
| Andrei P. | 5/5 | Overall, this is a great platform for all of our project management responsibilities. I would like it even more if there was a fully integrated calendar! |
| John T. | 5/5 | An intuitive user interface with drag and drop for easy movement of files and prioritization of tasks. |
| Juan A. | 5/5 | Wrike helps me to get a better handle on what everyone on our team is working on and it improves my communication with each person. |
| Brett W. | 5/5 | We implemented this software strictly for project management, but with some time we found it very useful for collaboration too! |
| Melissa P. | 5/5 | I would advise other people to use this app. If you learn how to use it, you'll save yourself a lot of time managing projects. |
| Lilians C. | 5/5 | Because Wrike gives you such a good view of everything that is going on, it makes it much easier to prioritize tasks and projects. |
| Andrew S. | 4/5 | Wrike is a flexible platform with advanced tools. The one major downside is that it needs a fast internet connection to work properly. |
| Tony B. | 4/5 | It's not perfect, but almost. I would recommend this software to anyone looking for a solid project management solution. |
| Harish J. | 4/5 | An easy-to-use application with robust file importing features and great data organization capabilities. |