Asana Reviews, Ratings, Pricing Info and FAQs
Learn more about Asana project management software with customer reviews, ratings, pricing and frequently asked questions.
Updated on April 2nd, 2019
The SMB Guide is reader-supported. When you buy through links on our site, we may earn an affiliate commission. Learn more
Asana is a project management software solution for businesses. Businesses can use Asana to organize projects, collaborate from remote locations, track time and more.
Asana Pricing:
| Plan Name | Monthly Price |
| --- | --- |
| Free | $0.00 /mo. |
| Premium | $9.99 /mo. |
| Enterprise | Quote only. |
Asana Key Information Table:
| | |
| --- | --- |
| Co-Founders | Justin Rosenstein, Dustin Moskovitz |
| Founded | 2008 |
| Headquarters | San Francisco, CA |
| CEO | Dustin Moskovitz |
| Number of Employees | 310 |
| Number of Customers | 15,000 |
| Phone Number | 1 (415) 525-3888 |
| Address | 1550 Bryant St. #200, San Francisco, CA, 94103 |
| Website | |
FAQs:
What is the price range for Asana software?
Asana plans range from $0.00 to $9.99 per month. If you want an Enterprise plan, you can contact Asana to get a quote.
Is there an Asana/Salesforce integration?
Salesforce can be integrated into your Asana platform so that you can sync all of your contact data with your projects. This integration will help your whole team close deals by putting the information where you need it when you need it.
How do I subscribe to the Asana blog?
Go to blog.asana.com and enter your email address to subscribe to the blog. If you follow the blog, you can learn more about how to use Asana software.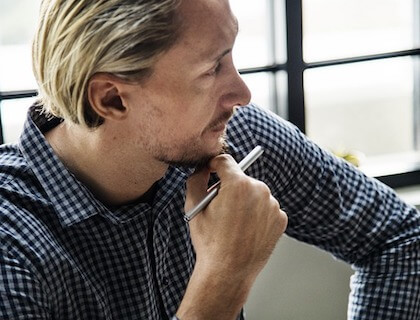 Asana vs. Basecamp
Asana and Basecamp are both competitive project management tools. Asana is cheaper, but Basecamp offers users 100GB of storage or more. Because Asana does not offer storage, there are Asana integrations for Dropbox and Google Drive.
How do I get to my Asana login page on my phone?
To use Asana on your phone, you can download the Asana app for iOS or Android devices.
Can we use Asana time tracking for entire projects?
The Harvest time tracking app is built into Asana, you just need to activate it to start using it. Once you have the app turned on, you can monitor how much time your team is spending on individual tasks.
What features am I missing out on if I chose the Asana free version?
The main limitations of Asana's free plan include a cap on the number of users (15) and a limit on the dashboards that you can use. If you upgrade to the Premium plan, you can have unlimited users and unlimited dashboards.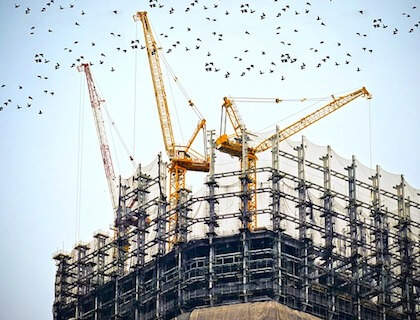 Trello vs. Asana
Trello is primarily a card-based project management tool with limited collaboration features. Asana has a task-oriented interface that is designed for larger projects with multiple collaborators.
What is an Asana Gantt chart?
Gantt charts are a way to visualize a project schedule. You can create Gantt charts in Asana to visualize scheduled tasks and see how they fit into an overall project.
Can third parties access the Asana API?
You can grant access to third-party apps using Asana Connect. The is the most secure way to provide access without giving out your username and password.
Is there an Asana CRM integration?
Asana can be integrated with Salesforce and Pipedrive CRM software. You can also use Zendesk's Asana ticketing system integration so that you can turn tickets submitted in Zendesk into tasks in Asana.
Asana Reviews:
| Reviewer | Rating | Review |
| --- | --- | --- |
| Lauren P. | 5/5 | The collaboration tools in this platform are excellent. Asana helps my team to work more efficiently. |
| Lindsay V. | 4/5 | A very clean, organized and intuitive platform that has become a huge asset to our company! |
| Valerie T. | 5/5 | The free version has enough features to manage all of our projects. |
| Connie H. | 5/5 | You don't have to be an expert to start using this tool because you'll figure it out quickly and the account managers are never hard to reach! |
| Cindy B. | 5/5 | I like how Asana allows me to stay involved from wherever I am with the mobile app. |
| Brice W. | 4/5 | Asansa is a good tool overall, but it may not be suitable for large or complicated projects. |
| Sarah M. | 4/5 | Flexible and easy to use, especially when you can access it from anywhere. |
| Grace D. | 4/5 | Before Asana, we had trouble keeping track of files and staying organized. Not anymore! |
| Charissa L. | 4/5 | The project management views help me to get a big picture idea of what our team is working on. |
| Ariel K. | 5/5 | The inbox feature is great. Helps you stay up to date because you can mention people in conversations and they will be notified. |