Basecamp
Learn more about Basecamp project management with customer reviews, ratings, pricing info and frequently asked questions.
Updated on April 3rd, 2019
The SMB Guide is reader-supported. When you buy through links on our site, we may earn an affiliate commission. Learn more
Basecamp is a cloud-based project management tool. Small to medium-sized businesses can use Basecamp to organize their projects and assign tasks to employees. Basecamp makes it easy to streamline your workflow and collaborate with other team members.
Basecamp Pricing:
Basecamp charges a single, all-inclusive price of $99.00 per month.
Basecamp Key Information Table:
| | |
| --- | --- |
| Co-Founders | Jason Fried, Carlos Segura, Ernest Kim |
| Founded | 1999 |
| Headquarters | Chicago, IL |
| CEO | Jason Fried |
| Number of Employees | 54 |
| Number of Customers | 100,000 |
| Phone Number | 1 (312) 281-5333 |
| Address | 30 N Racine Ave. #200, Chicago, IL, 60607 |
| Website | |
FAQs:
What is the price range for Basecamp's monthly plans?
Basecamp only has one pricing option: $99.00 per month with all features included.
What is the difference between Basecamp 2 and Basecamp 3?
Basecamp 2 is an older version of the Basecamp project management software. Basecamp 2 is still supported and can be purchased at a starting price of just $20.00 per month. Basecamp3 is the new and improved version with added features.
Is there a Basecamp app for iPhones?
Yes. You can also download the app for Android or Windows phones. Once you have the app, you can enter your Basecamp login information and sign into your account to see project activity on the go.
Where can I learn more about Basecamp careers?
You can learn more about what it's like to work at Basecamp by going to basecamp.com/about/jobs.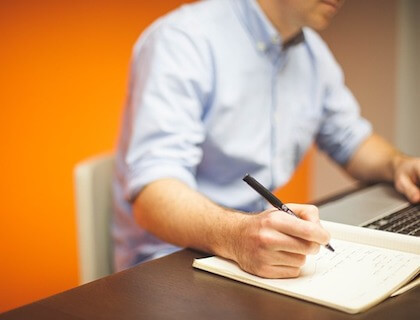 Basecamp Alternatives:
How do I access my Basecamp 3 login?
You can log into the Basecamp software through your web browser by going to launchpad.37signals.com/signin. Alternatively, you can log in using the desktop or mobile app.
Basecamp Reviews:
| Reviewer | Rating | Review |
| --- | --- | --- |
| Gurbir S. | 5/5 | I've been using Basecamp since 2014. No complaints at all! |
| Jenny M. | 5/5 | This software really helps clarify details so that no one gets stuck on a project or loses information. |
| Kim S. | 5/5 | I like how you can organize things in Basecamp whatever way you like for easy access. |
| Tara M. | 4/5 | Basecamp is the perfect solution for a multi-client firm like ours. Being able to assign specific tasks saves a lot of time. |
| Devora B. | 5/5 | I have suggested Basecamp to others because it really helps with goal setting and information management. |
| Joel T. | 5/5 | A simple interface that takes the hassle out of working on multiple projects at once. |
| Rafay K. | 5/5 | Basecamp gives you a great way to see the status of any project and manage deadlines. |
| Nathalie G. | 4/5 | A very intuitive collaboration tool. I would like to be able to share larger file sizes, but I can still use Google Drive or Dropbox for those. |
| Mohamed E. | 5/5 | I am very satisfied with this software. It helps me to organize all of my work each month. |
| Mindy I. | 5/5 | The discussion threads in Basecamp help us to organize our thoughts and collect information from clients quickly. |