Best Live Chat Software Services for 2023
Prices and free trial information for the best live chat software services. Discover a live chat support solution that works for your business.
Updated on December 28th, 2022
The SMB Guide is reader-supported. When you buy through links on our site, we may earn an affiliate commission. Learn more
Updates:
Updated 10th of January 2020
Updated pricing and page format. Reviewed and updated rankings.
Live chat software gives businesses the ability to interact with and respond to their customers or clients in real-time. With live chat software for website pages, you can answer questions and provide technical support while people browse your site.
Your business can rely on chat software to keep customer service quick and to the point while avoiding the costly and often time-consuming use of telephone support.
Why We Chose LiveChat, Freshchat and Olark:
LiveChat is a comprehensive customer service platform that helps businesses provide fast and efficient customer support.
LiveChat is packed with useful features, including a great selection of chat and customer engagement tools. The extended reporting and supervision features enable you to monitor and manage your customer service and sales team with ease.
LiveChat follows security best practices and provides a range of tools to maintain data security, such as data encryption, access restrictions, and 2-step verification.
We also liked Freschat and Olark. Freshchat offers powerful live chat software that works the entire Freshworks platform, which includes Freshsales CMS and Freshcaller call center software. Prices are very affordable, with a generous free offer.
Olark offers loads of great features, comes well-recommended by big brands, and is very affordable.
Things to Consider When Evaluating Live Chat Software:
Look for solutions that allow you to customize the look of your live chat box, on which pages it appears, the welcome message, and chat availability.
Live chat software should integrate with your existing CRM and web analytics tools.
There are different types of chat solutions: chatbots, AI, and live chat agents. You can also couple a chatbot or AI solution with a live agent.
Best Live Chat Software Services:
| Rank | Name | Offer | Review | Learn More |
| --- | --- | --- | --- | --- |
| 1. | | $16.00 /mo. | All-in-one live chat platform. Offers great features and is simple to use. | |
| 2. | | Free. | Affordable and user-friendly live chat software. Offers a host of useful features, including sales bots and self-service solutions. | |
| 3. | | $15.00 /mo. | Offers a wide range of features and useful integrations. Easy to use. | |
| 4. | | $39.99 /mo. | Fast and simple live chat software with good integrations. | |
| 5. | | $53.00 /mo. | Business communication platform with a well-designed live chat application. Easy to use. | |
| 6. | | $15.00 /mo. | Offers a feature-rich and customizable live chat solution. | |
| 7. | | Quotes only. | AI-powered messaging solution. Integrates well with business websites and social media. Easy to use. | |
| 8. | | Free. | User-friendly live chat solution. Offers a host of useful features. | |
| 9. | | Free. | Integrated live chat solution. Affordable and easy to use. | |
| 10. | | Free. | Scalable live chat solution with a good range of features. | |
| 11. | | Free. | Offers a strong feature set. Easy to use. | |
| 12. | | Free. | Offers a wide range of features, including speech recognition. User-friendly. | |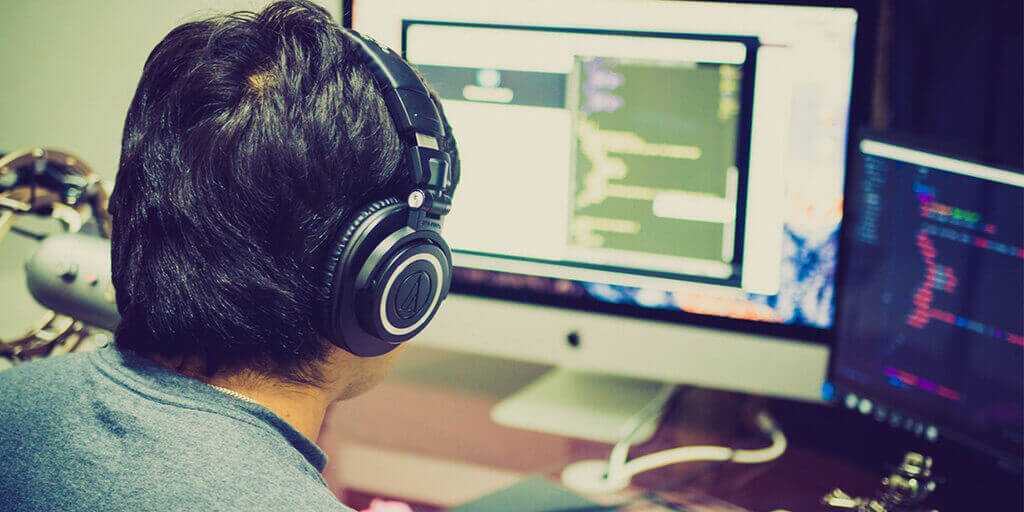 Learn more about free live chat software solutions for small businesses. Includes key information and frequently asked questions.
Jan 13, 2023
FAQs:
What is the best live chat software?
Click Desk.
Drift.
Comm100.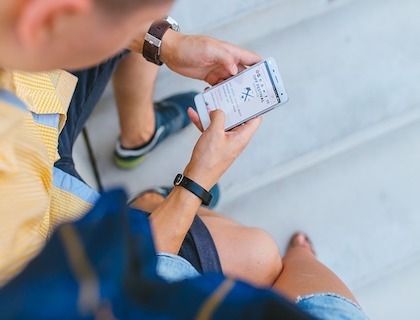 How does a live chat work?
When people visit your site, a pop-up window will greet them with a customized message. To chat with someone on your team, all the visitor has to do is type in the text box. There are numerous live chat software providers you can use to add live chat to your website.
Does live chat increase sales?
Consumer research indicates that 60% of website visitors would return to a website if it had a live chat feature. Customers who have used the live chat tool to communicate with a company representative are more likely to return to the website to make a sale.
Why is Live Chat important?
With your dedicated website support chat in place, you can help customers solve problems in real time. Live support chat for website use has been proven to increase revenue and reduce the rate of abandoned checkout items.
Which is the best online chat?
Click Desk.
Drift.
Comm100.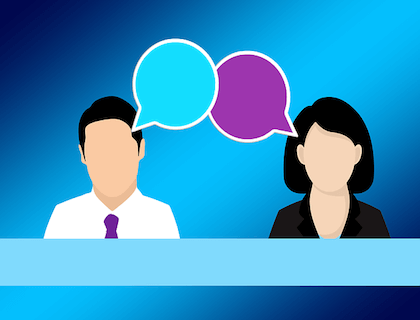 Is live chat effective?
77% of customers will not make a purchase without a live chat solution.
63% of customers are more likely to return because of your website live chat.
41% of consumers prefer a chat service over other support methods.
How can I improve my live chat?
Make the conversation feel natural. It's a chat, not a transaction.
Show empathy to problems your customer is reporting.
Offer a feedback survey on the same channel.
Prompt the customer to speak instead of asking too much at once.
Ensure your live chat team is friendly and has good interpersonal skills.
Inform customers that live chat responses are faster than email.
Why do customers prefer live chat?
Live chat opens a direct, personal communication link between company and customer.
Live chat responses are faster than email responses.
Customers prefer real-time communication to email.
Live chats cut down on customer wait times.
Can you live chat with Amazon?
Yes you can. Because they are a very large company that deals with many irrelevant complaints, you first have to fill out some pre-contact questions before the live chat begins. This is very helpful to both you and Amazon. Go to Help > Need More Help > Contact Us > Live Chat.
How do I set up live chat on my website?
Set up your account.
Log in to your dashboard.
Embed the live chat code into your website.
Enable cross-domain session sharing.
Complete your pre-chat form setup.
Enable direct chat links.
Track the progress of your live chats.
Is live chat support software equipped with reporting features?
Most website chat services allow you to see how your chat services are being used by customers and access data that will help you to refine your customers' experience in the future.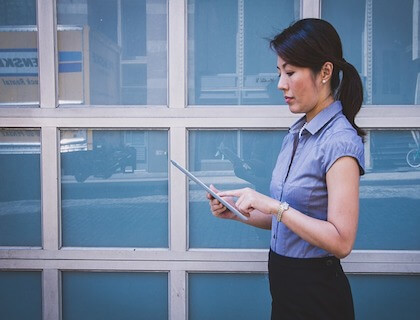 What is the best live chat software for small business?
Can every employee have access to company chat software?
Some live chat software is priced per user, while other packages have bulk prices with a user limit. You could purchase access for everyone in your business, but in most cases, access will only be necessary for employees who are providing customer support.
Other than chat solutions for business, what other software will help improve online revenue?
Offering live chat will certainly help to develop your customer base, but another key component to consider is credit card processing.
Looking for more digital solutions for your business? Check out our detailed guide on How to Digitally Transform your Business.
Can customers use a chat support system on their mobile devices?
Mobile integration has become a standard amongst live chat software providers. Some software is available in an app for enhanced customer experience. Mobile browsing is on the rise, so customers need a way to chat with your support team from their smartphone as easily as they can from their desktop.