22 Best Live Chat Software Services for 2019
Prices and free trial information for the 22 best live chat software services. Discover a live chat support solution that works for your business.
Updated on May 13th, 2019
The SMB Guide is reader-supported. When you buy through links on our site, we may earn an affiliate commission. Learn more
Live chat software gives businesses the ability to interact with and respond to their customers or clients in real time. With live chat software for website pages, you can answer questions and provide technical support while people browse your site.
Your business can rely on chat software to keep customer service quick and to the point while avoiding the costly and often time-consuming use of telephone support.
Our Pick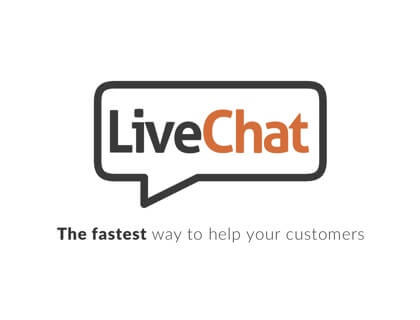 30-Day FREE Trial
Sign Up Free
No credit card needed.
No obligation.
Increase conversions and improve customer support.
22 Best Live Chat Software Services for 2019:
| Software | Minimum Price | Free Trial |
| --- | --- | --- |
| | $16.00 /mo. | 30 days. |
| | Free. | Up to 10 users. |
| | $29.00 /mo. | 15 days. |
| | Free. | Limited features, no time limit. |
| | Free. | 30 days. |
| | Free. | 21 days. |
| | $39.99 /mo. | No - demo only. |
| | $53.00 /mo. | 14 days. |
| | $15.00 /mo. | 14 days. |
| | Quotes only. | No - demo only. |
| | Quotes only. | No - demo only. |
| | Free. | Limited features, no time limit. |
| | $17.00 /mo. | 14 days. |
| | Free. | Unlimited - one website only. |
| | Free. | Free - unlimited. |
| | $99.99 /mo. | 15 days. |
| | Free. | Free - unlimited. |
| | $64.95 /per user. | No - demo only. |
| | $20.00 /mo. | No. |
| | Free. | 30 days. |
| | Free. | No time limit. |
| | Free. | 14 days. |
FAQs:
How will website chat software benefit my business?
With your dedicated website support chat in place, you can help customers solve problems in real time. Live support chat for website use has been proven to increase revenue and reduce the rate of abandoned checkout items.
Is live chat support software equipped with reporting features?
Most website chat services allow you to see how your chat services are being used by customers and access data that will help you to refine your customers' experience in the future.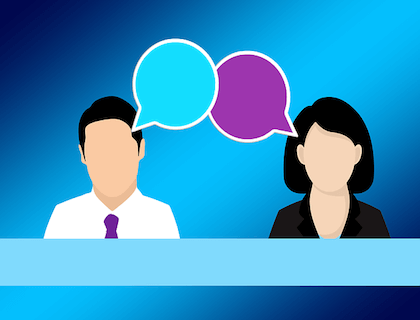 Statistics:
77% of customers will not make a purchase without a live chat solution.
63% of customers are more likely to return because of your website live chat.
41% of consumers prefer a chat service over other support methods.
Is there any free live chat software?
Tawk.to and Quick Chat are both available at absolutely no cost for an unlimited length of time. If either of these has all of the features that you need, then you may be able to save money. Other online chat service providers offer a free trial, but it typically expires in less than 30 days.
What is the best live chat software for business?
This really depends on the type of business you are in and what the specific needs of your company are. That being said, many experts claim that Zendesk (formerly Zopim) is the best live chat software available because of its scalability and customization.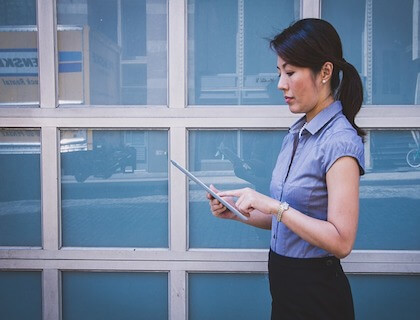 Best Live Chat for Business:
Can every employee have access to company chat software?
Some live chat software is priced per user, while other packages have bulk prices with a user limit. You could purchase access for everyone in your business, but in most cases access will only be necessary for employees who are providing customer support.
Other than chat solutions for business, what other software will help improve online revenue?
Offering live chat will certainly help to develop your customer base, but another key component to consider is credit card processing.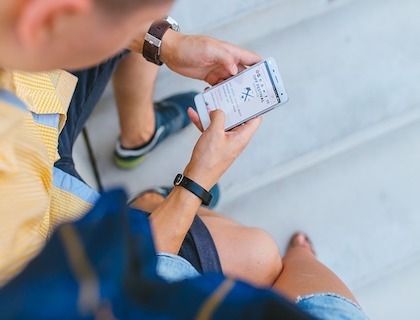 How Website Live Chat Works:
When people visit your site, a pop-up window will greet them with a customized message. To chat with someone on your team, all the visitor has to do is type in the text box.
Can customers use a chat support system on their mobile devices?
Mobile integration has become a standard amongst live chat software providers. Some software is available in an app for an enhanced customer experience. Mobile browsing is on the rise, so customers need a way to chat with your support team from their smartphone as easily as they can from their desktop.