Xero
Learn about Xero payroll software - a global accounting software option for small-medium businesses. Includes info on pricing, reviews, and FAQs.
6 min read • Last updated on January 14th, 2019
Xero is a global payroll software provider for small-medium size businesses in a wide range of industries. Xero is headquartered in New Zealand and has offices in the US, UK, Australia, and Singapore.
Also Consider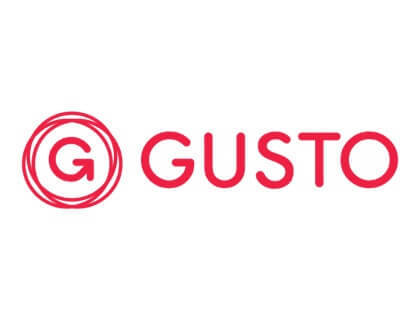 Get 1 month of Gusto FREE!
Start Free Trial
Get started in minutes.
Auto tax filing and digital paystubs.
Made for mobile.
No extra fees.
Includes benefits, onboarding, and compliance features.
Xero Pricing:
| Price Plan | Monthly Pricing |
| --- | --- |
| Starter | $9.00 |
| Standard | $30.00 |
| Premium 10 | $70.00 |
| Premium 20 | $90.00 |
| Premium 100 | $180.00 |
Xero Key Information Table:
| | |
| --- | --- |
| Founder | Rod Drury |
| Founded | 2006 |
| Headquarters | Wellington, New Zealand |
| CEO | Steve Vamos |
| Number of Employees | 2,000+ |
| Number of Customers | 1,000 000 |
| Phone | Message only |
| Address | Xero One 19-23 Taranaki St, Te Aro, Wellington 6011 |
| Website | |
Xero FAQs:
What is Xero's price range?
Xero pricing ranges from $9.00 to $180.00 per month depending on the number of employees you have.
What is Xero accounting?
Xero accounting software is a cloud-based solution for small to medium-sized businesses. Capabilities include sending invoices and quotes, entering bills, and reconciling bank accounts. Payroll processing is only included in the Standard and Premium packages but all plans incorporate a set range of features such as drafting performance reports and budgets, connecting to bank accounts, secure SSL encryption, and integration with more than 700 apps.
What is the best CRM for Xero?
Xero integrates with a wide range of CRM systems and apps and is compatible with iPhone and Android. On Xero's webpage, hover over Features and Tools and select Xero Marketplace on the drop-down menu for a complete list of third-party integrations. Under Resources you'll find a range of Xero training courses and accounting guides.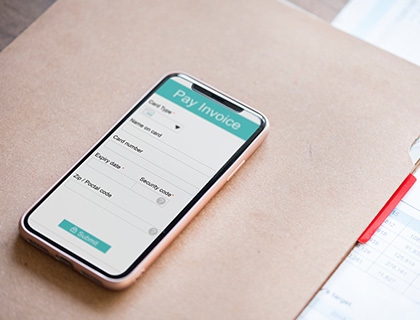 Xero vs Freshbooks
While Freshbooks is a slightly more popular option for small businesses, Xero bookkeeping is more robust and preferred by larger accounting teams. Freshbooks' pricing ranges from $15.00 to $50.00 per month for up to 500 clients. Both providers offer similar features and multiple app integrations.
What are the advantages of Xero vs Quickbooks?
Quickbooks dominates the scene when it comes to online accounting software, but Xero is fast becoming a top competitor. Both payroll platforms have great functionality and features. Quickbooks' pricing starts at $10.00 per month for freelancers and goes up to $60 per month for the Plus program. Add-ons like enhanced payroll and full-service payroll incur additional monthly charges, while Xero add ons are free.
Where can I find Xero accounting software reviews?
Check out PCMag, Software Advice or Merchant Maverick for in-depth reviews.
Where do I find the Xero software login page?
Go to xero.com and click login in the top right corner of the page.
How do I get in touch with Xero support?
On Xero's webpage, hover over Resources and select "Support at Xero Central" on the drop-down menu, and you'll be directed to the Xero knowledge base. You can also chat with a Xero customer service representative 24/7.
Xero Reviews:
| Reviewer | Rating | Review |
| --- | --- | --- |
| Paul D. | 5/5 | Great design, intuitive, great support files and videos, invoicing features are very good, being able to add files to transactions is a big time saver, the fact that it is a full accounting system is great in its price range, although for more complex features you may need an add-on application, for example full stock management and stock control. |
| Fergus M. | 1/5 | We changed to Xero about 6 months ago. Biggest mistake ever. Whilst there are some nice aspects to the software, there are several glitches, bad design elements, crucial missing items (such as delivery notes). This is not the main problem. The main problem is that Xero doesn't care! Once they have you as a customer, they don't care if it works for you or not. |
| Brent M. | 4/5 | I used Xero for reviewing clients' invoices and checking our collectibles. Xero makes it easy for us to send an invoice to our corporate, medium and small business clients. One thing that I noticed on the platform is that it doesn't allow you to create multiple entries for one company. |
| Alexandra B. | 5/5 | This has revolutionized our bookkeeping and reduced our accounting fees. I have no bookkeeping background and was able to easily learn how to use Xero. My business partner and I can login from anywhere in the world and get an up to date picture of our finances, pay invoices, review reports, check profitability and more. Our year end process is much faster and streamlined and we feel like we have much more control over our business. |
| John D. | 2/5 | We've been using Xero for about two years now. There have been a few hiccups along the way but for the most part things have been OK. Recently however, we've had a problem with our bank feed uploading into Xero in order to reconcile transactions. We informed Xero and they said they would look into the issue. A couple of weeks went by without hearing anything about the feed working as it should. 2 months later they still have not fixed the issue. |
| Ray W. | 4/5 | Overall, it's a good product. Easy to use. Simple UI though quite dated. It does everything we need it to plus more. Until recently, there wasn't much I didn't like. I probably couldn't name anything, apart from the somewhat dated UI - but that's a stretch. Recently however, Xero have taken a core feature (Expenses) and starting selling it as an add-on, on top of the monthly subscription fee. |
| Sherm S. | 5/5 | Perfect replacement for Quickbooks - highly recommended. I signed up for a free demo account and really liked it particularly because it connects to my bank and Paypal seamlessly. I like it for its reporting, and easy to get at everything that I need. I run a marketing agency and it's just about a perfect fit. |
| Bill B. | 5/5 | Xero is a new-generation online accounting app built from the ground up for online usage. The interface is mostly intuitive and easy to navigate. The underlying framework is true double-entry accounting with all the power that provides, but you don't have to go there to get daily work done, as a rule. There is a vast array of integrations available to add leverage to your company dataflow. Support is good and rarely needed. The app is very well documented and supplies detailed help articles for most operations. |
| Mike B. | 5/5 | Xero has an interface that's easy to read and to navigate. The setup process is well presented and the support is good in response to tickets and also in their excellent training programs. Any bookkeeping software requires some knowledge, training and experience in the theory and process of accounting. Xero is no exception, despite what may be claimed. Having said that, Xero is the least difficult to comprehend of the better software available. |
| Ryan W. | 5/5 | Best accounting software for mid-sized businesses. Xero is very intuitive and easy to use. Customer service is friendly and quick.They are honestly a pleasure to work with. |