Square POS
Compare Square to Lightspeed, Vend POS, and other top POS systems, get pricing and rate info, see customer feedback, and learn about features.
Updated on February 8th, 2023
The SMB Guide is reader-supported. When you buy through links on our site, we may earn an affiliate commission. Learn more
Sign Up Free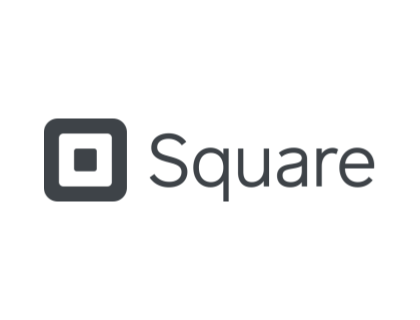 Sign Up Free
Used by more than 2 million businesses.
Robust reporting.
Custom invoices.
Pricing:
| Plan | Restaurant | Retail | Appointments |
| --- | --- | --- | --- |
| Plus | From $60.00 /mo.+ processing fee. | From $60.00 /mo.+ processing fee. | From $29.00 /mo.+ processing fee. |
| Premium | Contact for quote. | Contact for quote. | From $69.00 /mo.+ processing fee. |
*Square also offers Free plans for each business type that exclude setup or monthly fees, but customers can expect to pay a processing fee.
Processing Fees:
| POS | Pricing |
| --- | --- |
| Card present | 2.6% + $0.10 /transaction. |
| Card not present | 2.9% + $0.30 /transaction. |
| Keyed in | 3.5% + $0.15 /transaction. |
Hardware Pricing:
Square offers a wide range of POS hardware designed for retail stores, restaurants, and more. Pricing starts at $49.00 per month, or customers can purchase hardware for a one-time fee.
Review:
Square, Inc. is a well-known provider of payment processing services, but the company's point-of-sale solutions are growing in popularity. Along with its free, user-friendly POS app, pricing transparency, and its many other solutions, Square is a good option for small businesses looking for a sleek, get-up-and-go mobile POS solution.
However, the fixed processing rates can become expensive, and there have been problems with customer support.
Pros:
Square POS is free to download and can immediately start accepting payments, whereas Lightspeed charges for their POS offerings. Square also offers a free credit card reader with sign-up. This mobile magstripe reader can be used with both iOS and Android devices.
Square POS is a download-and-go POS stripped down to only those features small businesses need. It is simple to use and requires no training, unlike Lightspeed, which is feature-heavy and requires a one-on-one onboarding process.
There are no long-term contracts, and no start-up, authorization, statement, PCI-compliance, refund, or business card fees. Lightspeed carries some of these fees.
Square POS is very secure, offering fraud detection services and 2-step verification, which Lightspeed does not.
Square offers a business debit card, which makes accessing funds quick and easy through direct transfers.
Users of Square get access to over a hundred integrations. Lightspeed offers about half of that. And, users will appreciate particularly the Instagram social media selling tool and the opportunity to finance hardware.
Cons:
While Square has done a good job to deliver a free POS app, it is hard to see its application in business without the need for users to move on to its paid-for packages or buy add-ons.
The free offering is stripped of many tools modern retailers and restaurant owners need, like inventory management and employee management. These are improved in the retail and restaurant app, but Lightspeed offers more robust features in this area.
When it comes to its POS packages, Square offers two: retail and restaurant. This one-size-fits-all approach undermines the company's goal to give users everything they need and nothing they don't. On the other hand, Lightspeed offers multiple tiers of its retail POS, improving the chances of users finding the right fit without add-ons and customization.
Retailers who appreciate the ability to print their own labels should look to Lightspeed, as Square does not offer a label maker. Lightspeed's eCommerce supports 14 languages and multiple currencies, which puts it ahead of Square's eCommerce.
Reputation:
Square POS comes highly recommended by The SMB Guide as well as other software review and comparison sites as a good point-of-sale solution for small businesses. However, the Better Business Bureau has found that the company, Square, Inc., has a "pattern of complaints."
The 5,071 complaints on file at the BBB hinge on a lack of customer service, specifically. The company is seen to be poor at responding to urgent issues, helping customers, or being accessible.
Overview:
Free App.
Mobile POS.
Level 1 PCI DSS.
24/7 Support.
Functional Offline.
EMV-compliant.
Accepts contactless payments.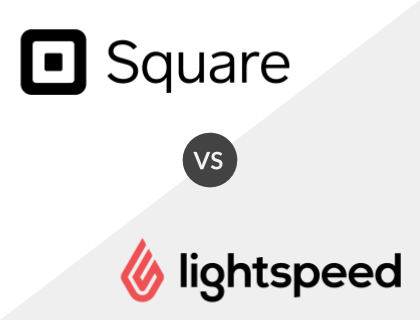 Square vs. Lightspeed:
At $60.00 a month for its retail and restaurant POS, Square is more affordable than Lightspeed. It also offers a free app, increased security, social media selling tools, a built-in loyalty program, and advanced search tools. Square is also more nimble and easy to set up than Lightspeed.
Square vs. Lightspeed Comparison:
| Offer | Square | Lightspeed |
| --- | --- | --- |
| Retail POS | $60.00 /mo. | Starts at $69.00/mo. |
| Restaurant POS | $60.00 /mo. | $69.00 /mo. |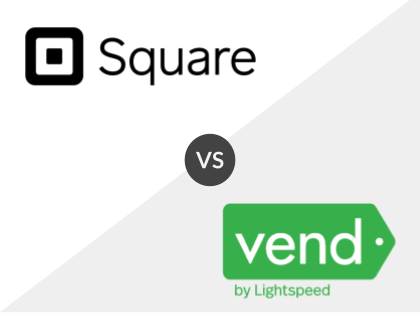 Square vs. Vend POS:
With Square's free app, and its retail POS and restaurant POS going for only $60.00 per month each, any custom build by Vend POS is going to struggle to beat Square's affordability. Both platforms offer inventory tracking and robust reporting, but only Square features advanced search tools and social media selling.
Square vs. Vend POS Comparison:
| Feature | Square | Vend POS |
| --- | --- | --- |
| Retail POS | $60.00 /mo. | $119.00 /mo. |
| Restaurant POS | $60.00 /mo. | $119.00 /mo. |
Square Point-of-Sale Packages:
Square offers three packages. Each is priced differently and two of them are geared toward serving specific industries.
Basic Square Point-of-Sale:
The basic point-of-sale is aimed at anyone looking for a get-up-and-go solution that is easy to use and implement. It includes all of the features and tools necessary for fast checkouts, customer profiles, loyalty programs, and sales tracking, and it allows some customization.
The app is free to download from the Apple App Store and Google Play. One can immediately start to accept payments using the app, without the complementary reader. While the reader is in the post, credit cards can be processed by typing in the credit card numbers.
Basic Square Point-of-Sale Features:
| | |
| --- | --- |
| Payments | Instant Transfers |
| Customized Prints and Receipts | Invoices |
| Customer Relationship Management | Inventory Management |
| Reporting and Analytics | Loyalty Programs |
Square Point-of-Sale Integrations:
This is by no means a comprehensive list. Find all of Square's integrations on their App Market page.
Square for Retail:
Designed to simplify retail selling, Square for Retail is for brick-and-mortar and online stores, even both at the same time. It handles inventory and employee management, offers secure payments and customer support, and has helpful real-time reports.
With a Square account, you can also access Square tools to integrate with your Square for Retail to grow your business.
In-store use:
Quick checkouts.
Advanced search tools.
Offer returns.
Manage exchanges.
Create customer profiles.
Square Online Store:
Get customers through social media.
Create a website.
Syncs with in-store retail POS.
Manage online orders.
Square Integrations for Retail:
Square Invoice.
Square Marketing.
Square Gift Cards.
Square Payroll.
Related Hardware:
Square Stand.
Square Reader.
USB Barcode Scanner.
USB Receipt Printer.
Square for Retail Features:
| | |
| --- | --- |
| Retail app | Employee management |
| Online store | Payment processing |
| Instagram selling | 24/7 fraud prevention |
| Inventory management | PCI compliance |
| Sales tracking | |
Square for Restaurants:
Square for Restaurants is an all-around restaurant ecosystem that brings together software, hardware, and payment processing. It is designed to support the front and back of the house in both full and counter service restaurants, whether single or multi-location.
Hardware is not included in the package. There are POS Kits to choose from or individual items of hardware. Hardware can be financed. Using Square's cost calculator on the website will help you determine how much your specific setup will cost. The setup examples are also very useful.
Online order platforms supported:
Doordash.
Caviar.
Chowly.
Postmates.
Square Integrations for Restaurants:
Square Payroll.
Square Capital.
Square Invoices.
Square Loyalty.
Third-party integrations:
Avero.
QuickBooks.
PlateIQ.
Square for Restaurants Features:
| | |
| --- | --- |
| Restaurant app | Unlimited employees |
| Menu management | Unlimited permissions |
| Custom floor plans | Multiple locations, one login |
| Orders | Discount management |
| Sales reports | Payment processing |
| Shift reports | Third party integrations |
| Manage online order | 24/7 technical support |
| Implementation services | |
Standout Features:
Unlike Lightspeed and Vend POS, Square's POS is free to download, business owners can sign up for the Square debit card to access funds faster, the software has over a hundred integrations, hardware can be financed, there are no termination or PCI-compliance fees, and the Retail POS comes with useful social media features including Instagram selling tool.
Other Products and Services:
Square Appointments.
Pricing: $0.00 - $69.00 /mo. + processing fees.
Square's scheduling app allows customers to make bookings from your website, Instagram, and Google. The app automatically reminds both customers and employees of upcoming appointments and handles rescheduling if needed. You can track employee schedules and manage multiple locations.
Square POS is built into Square Appointments. So, all the POS features can be accessed from Square Appointments, including invoicing, payments, and basic inventory reports.
Square Online Store.
Pricing: $0.00 - $79.00 /mo. + processing fee.
Transaction fee: From 2.6% + $0.30 /transaction.
With Square's Online Store, you can build an eCommerce site that looks professional and accepts major credit cards, Square gift cards, Apple Pay, and Google Pay safely and securely. It also allows you to catalog unlimited items. The Online Store has powerful marketing tools built-in that improve search ranking, and social media integrations allow sales on Instagram, Facebook, and Pinterest.
Square offers Online Store owners a high-quality photography service. For $9.95, you can have a professional photographer at Square take photographs of your products. They also offer interactive 360-degree images for $29.95.
Square Capital:
Square offers business loans between $500 and $250,000 to eligible Square sellers. There is a fixed loan fee and automatic repayments can be set up, using a percentage of daily card sales. Application is easy, and the funds can be accessed within a day.
Square Payroll.
Monthly pricing: $35.00 + $5.00 /transaction.
Square's online payroll solution will pay employees, track hours, automate tax filings, and manage employee benefits.
Square Credit Card Readers:
Reader for Magstripe:
Pricing: First one free. Each additional reader costs $10.00.
Warranty: 6 months.
There are two versions of the Square Reader for Magstripe, one with a lightning connector for iOS devices, and the other with a headphone jack for use with Android devices. It is pocket size and needs no charging.
Specifications:
Works on desktop computers.
Has offline mode.
Security encryption.
1.76 in x 1.06 in x 0.3 in.
0.23 oz.
Glossy white.
Plastic.
Key Information:
| | |
| --- | --- |
| Legal Name | Block, Inc. |
| Founder | |
| Founding Date | Feb 01, 2009 |
| Address | 1455 Market St., Ste. 600, San Francisco, CA, 94103 |
| Number of Employees | 3835 |
| Number of Customers | 2000000 |
| Telephone | |
| Website | |
FAQs:
How much does Square charge for each transaction?
Square offers monthly plans that start at $29.00 per transaction. Customers can also expect to pay processing fees that start at 2.6% + $0.10 per transaction.
Is Square cheaper than a merchant account?
Square is a merchant service that offers a fixed transaction fee per swipe. Traditional merchant accounts offer more flexibility as pricing depends on the type of card being swiped. They also might offer lower rates for older accounts and possibly discounts for higher sales volumes.
Is there a monthly fee for Square Reader?
No, there is no monthly fee for Square Reader.
Does Square require a merchant account?
No, Square does not require a merchant account.
Is Square better than PayPal?
Square is generally rated as the better overall option in comparison to PayPal.
Does Square report to the IRS?
Square must report accounts that qualify for a 1099-K to the IRS. Find more information on Square tax reporting on their website.
Where do I find my Square fees?
You can view your fees from the Square Point of Sale app and your online Square Dashboard. Learn more about Square's fees and how to view them on its website.
How do taxes work with Square?
Square allows you to create and manage your tax settings. Find more information on their website.
Why does Square require your social security number?
Banking industry regulations and federal law require all financial institutions to verify and record certain information that identifies the individual opening an account, which includes their social security number.
Does Square issue a 1099-K?
Square makes a 1099-K form available for those who qualify. Find out how to access your 1099-K from the Square Dashboard on their website.
Do I need a credit card app to process Square credit card payments?
To get started with mobile credit card processing, you'll need to download the Square reader app. If you are using a full Square register, you can download the Square register app. Remember, you'll need either the Square credit card swiper for phone transactions or the credit card scanner on the register.
Can I get a card reader from squareup.com free?
The Square Magstripe Reader is available on the website free of charge. Keep in mind, the Magstripe Reader is limited to swiping cards, so it's really just an entry-level product.
How do I contact Square investor relations?
To speak with someone from Square's investor relations team, you can email ir@squareup.com.
Is there a Square free trial?
Square offers a fully-featured free trial for all plans, which can be found on its website.
What are some Square alternatives?