Google Drive
Find out more about Google Drive with customer reviews, ratings, pricing information and frequently asked questions.
Updated on January 24th, 2023
The SMB Guide is reader-supported. When you buy through links on our site, we may earn an affiliate commission. Learn more
Google Drive is a cloud service from Google that allows users to store and create files in the cloud via their Google account. With Google Drive, users can create and share documents, spreadsheets, slideshows and more. Multiple users can be given access to the same document for viewing or editing purposes.
Pricing:
| Amount of Storage | Pricing |
| --- | --- |
| 15 GB | $0.00 |
| 100 GB | $1.99 /mo. |
| 200 GB | $2.99 /mo. |
| 2 TB | $9.99 /mo. |
| 10 TB | $99.99 /mo. |
| 20 TB | $199.99 /mo. |
| 30 TB | $299.99 /mo. |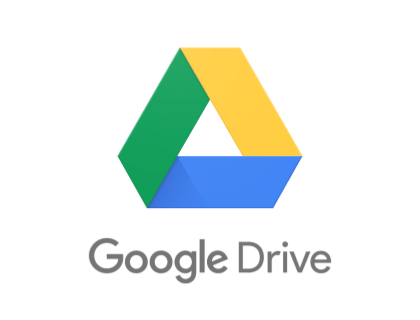 Review:
Pros: Awesome data sync capabilities, and a superb ability to upload and download multiple file types.
Cons: The cloud is only available if you have a Google account.
Bottomline: Fantastic platform to securely manage cloud storage.
Key Information:
| | |
| --- | --- |
| Co-Founders | |
| Founded | 1998 |
| Headquarters | Mountain View, CA |
| CEO | |
| Number of Employees | 85,050 |
| Address | 1600 Amphitheatre Parkway, Mountain View, CA 94043 |
| Phone Number | +1 855-486-4299 |
| Website | |
FAQs:
How do I go to my Google Drive?
If you are already signed into your Google Account, you can just go to drive.google.com. If you are not signed in, you will be prompted to enter your login credentials before accessing GDrive.
Is Google Drive free?
Google Drive is free for up to 15GB of storage.
Do I need Google Drive?
If you need to increase your ability to store files (and share them), then Google Drive can help.
Can I put Google Drive on my desktop?
You can create desktop shortcuts to Google Docs and Spreadsheets. Open the file you wish to be able to access from your desktop, go to the settings menu in Chrome, then "More Tools", and "Create Application Shortcut." Pin the file to your desktop and click "Create."
Can you sync Google Drive with your computer?
Yes, you can backup and sync your files in Google Drive with your computer so you can access them when offline.
Who can see my Google Drive?
Your files on Google Drive are private. Only people you share them with can access them.
How much can I save on Google Drive free?
Google Drive's free storage limit is 15GB. If you need more than 15GB, you can upgrade to one of the paid plans.
How secure is Google Drive?
Files stored on Google Drive are encrypted and stored on secure servers. For more tips on improving data security go to Google's Safety Centre.
What is the price range for Google Drive?
Google Drive is free for up to 15GB of storage and goes up to $299.99 per month for 30TB of storage.
Can I use Google Drive with Windows?
Yes. Since Google Drive is a cloud-based system that can be accessed through your browser, you can use it with any operating system. You can also download the Google Drive desktop app for windows.
What are some Google Drive alternatives?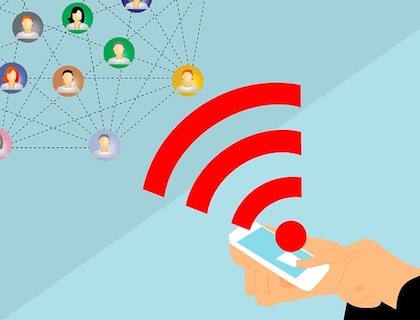 How can I share my files on Google Drive?
Click the blue "Share" button at the top of the page while you have a file opened.
Enter the names/email address of the people that you want to share the file with.
Select the permissions you would like to give other users (viewing, editing, etc.).
Copy the file link or send a notification to their Gmail account.
What is a Google Drive link?
A Google Drive link is a URL that is generated when you create a new file in Google Drive. You can use this URL to access the file again or share it with others. Google Drive link sharing only works if you have the right Google Drive sharing settings for other people to access the file.
How do I create a Google Drive shared folder?
Click New > Folder and then give the folder a name. After you have created the folder, right-click the folder and select "Share." From here, you can share the folder in the same way that you would share a file.
Is there a Google Drive Mac app?
Yes. With the Google Drive app, you can access your drive directly from your Mac desktop. You can visit google.com/drive/download to download the app.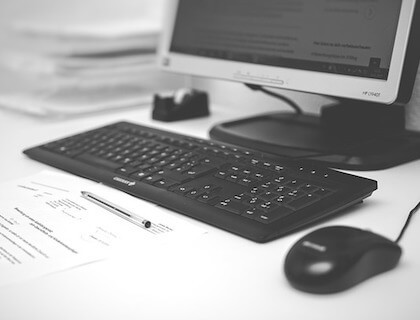 What is the difference between Dropbox and Google Drive?
Google Drive is by far the more affordable option when compared to Dropbox, but Dropbox is easier to sync and use across a large organization. Google Drive, however, makes it very easy to share files and integrate your file storage with other apps.
If I have a Google Drive file shared with me and I can't open it, what should I do?
If you can't access someone else's Google Drive file, the problem likely has something to do with their sharing settings. Contact that person and ask them to give you viewing or editing permissions so that you can open the file.
What is a Google shared drive?
A shared drive is a Google Drive that multiple people in your business can have access to. You can use a shared drive to create, manage and collaborate on files.
How do I do a Google Drive sync with the files that are stored on my computer?
You can use the Google Drive app to sync all of your files to the cloud so that you will have a backup in case something happens to your computer.
What is Google Drive for business?
Google Drive for business is part of the GSuite for enterprises. With the business edition, you'll get more storage and centralized administration.
Can I add my Google Photos to Google Drive?
Yes. To add your photos, create a Google Photos folder in your drive, and then drag and drop the images you would like to upload.
Are Google Drive and Onedrive the same thing?
Onedrive is Microsoft's cloud storage solution. Onedrive has many of the same features as Google Drive, but they are two distinct products.