ERP Software
Get pricing and average customer ratings for top ERP Software Platforms. Includes info on ERP for small businesses and answers to FAQs.
Updated on January 19th, 2023
The SMB Guide is reader-supported. When you buy through links on our site, we may earn an affiliate commission. Learn more
ERP software, or enterprise resource planning software, is modular software that can handle finance and accounting, customer relationships, business intelligence, logistics, point of sale, and many other aspects of business in a single software platform.
Read More:
Free ERP Software - Learn more about free ERP software options.
Why We Chose ePROMIS ERP:
ePROMIS ERP is a highly recommended ERP Software that offers a wide range of useful functions. Chief among them are supply chain management, asset management, project management, analytics, and customer relations, quoting a figure of 95% customer retention rates.
ePROMIS ERP goes beyond ERP software to offer a comprehensive suite of management tools, including CRM and HR management features, among various other useful integrations.
Things to Consider When Evaluating ERP Software:
ERP platforms are best used when integrating with other platforms such as HR or CRM software. Ensure that your ERP software offers these integrations to get the best out of the product.
Determine whether the software is easy to deploy and update.
Determine your business processes, weaknesses, and strengths, then decide which ERP software features would best suit your individual needs.
Best ERP Software:
| Rank | Name | Offer | Review | Learn More |
| --- | --- | --- | --- | --- |
| 1. | | Contact for quote. | A highly recommended platform that serves as a tool for both CRM and HR management. | |
| 2. | | From $25.00 /user /mo. | Excellent software that doubles as a CRM tool for sales. Good customer support. | |
| 3. | | Contact for quote. | A great option that offers useful features, including inventory management and warehouse logistics. | |
| 4. | | From $70.00 /user /mo. | Has a rich feature range and offers useful integrations with Office 365 and Microsoft Power Platform. | |
| 5. | | Contact for quote. | Primarily a CRM platform but offers useful ERP features. | |
| 6. | | Contact for quote. | Offers a wide range of useful features with plenty of customization options. | |
| 7. | | Contact for quote. | A comprehensive feature range and is compatible with Windows, Linux, and Mac. | |
| 8. | | Contact for quote. | Offers advanced ERP features such as predictive search, artificial intelligence, and machine learning. | |
FAQs:
What is an ERP and how does it work?
Enterprise Resource Planning (ERP) is a business process management software that helps manage a business and automate back office processes related to technology, services, and human resources. It works by integrating processes across business functions, using a shared database that supports different functions used by different business entities.
What's the best ERP software?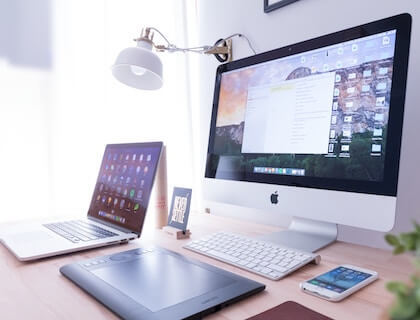 Which software is used for ERP?
Why is ERP important?
It creates a centralized enterprise management system.
It allows employees to access information they need from anywhere.
It improves interactions between departments and teams.
It provides a bird's eye view of a company's overall operations.
It helps companies make payments on time.
What is the difference between ERP and SAP?
ERP systems manage internal business processes. They focus on system integration and strategic business planning. SAP is an ERP system owned by the company SAP AG.
What is the price range for ERP software?
Pricing for ERP software ranges from $34.00 per user per month to $75,000.00 per year, depending on what you need.
Does it make sense for a small or medium-sized business to use ERP software?
Although ERP stands for Enterprise Resource Planning software, some small to medium-sized businesses have operations that require ERP solutions. ERP for small business can be a smart choice, depending on a company's needs and budget.
How should I choose an ERP application for my business?
Features and pricing can vary widely for ERP solutions. You'll want to review your needs and budget and see what matches up best for your company. The best ERP for your business will depend a lot on your particular business.
What are ERP software examples?
Product management.
Warehouse management.
Sales order processing.
What is the top manufacturing ERP software?
What is cloud ERP software?
Cloud ERP software is hosted on remote servers. This allows it to be available online, at all times, on a variety of devices. Many companies still prefer to host their ERP platform on local servers for security reasons.
What are the top ERP systems for construction?