Best HR Software for 2023
Find the best HR software for your business with pricing information, customer ratings and FAQs for the leading HR software solutions.
Updated on May 29th, 2023
The SMB Guide is reader-supported. When you buy through links on our site, we may earn an affiliate commission. Learn more
HR software is used by human resources personnel to manage their employees. The software can include hiring and recruitment tools, a company knowledge base, workforce management features, and other administration tools.
Read More:
Free HR Software - Read about the best free HR software solutions.
The Best Hiring Software for Small Businesses - Read about the top hiring software solutions for SMBs.
Free Payroll Software Providers - Learn about the best payroll software providers for small businesses.
Our Pick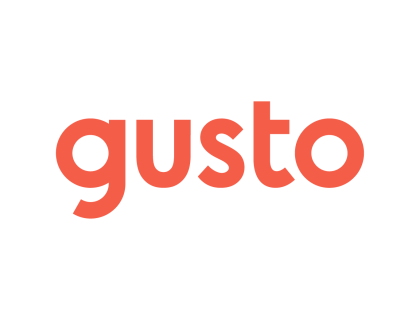 Our top pick for HR software.
See a Demo
For onboarding, PTO, compliance and more.
85% of customers say that Gusto is easier to use than their last payroll provider.
3 out 4 customers say Gusto makes compliance easier.
Why We Chose Gusto:
Gusto is more than a basic HR tool. The software handles payroll, HR, and benefits management, and has a very wide range of features. It is easy to use and reliable, and considering what is on offer, very affordable as well.
Gusto offers great support. For HR, for example, one is automatically notified of any compliance responsibilities, and on the Concierge plan, users are given access to HR experts. The platform also offers a 30-day free trial of its software.
Things to Consider When Evaluating HR Software:
Not all features are useful for all companies. Know exactly what you want out of your HR software. Bring in your HR team for their input.
Make sure that the software you choose supports what your organization already does well in HR.
As with all software, pay attention to the fine print. Look for hidden costs. Some services carrying an extra charge in one solution, for example, come standard in another.
Best HR Software:
| Rank | Name | Offer | Review | Learn More |
| --- | --- | --- | --- | --- |
| 1. | | From $40.00 + $6.00 /user /mo. | Has the most features, is affordable and user-friendly and has many uses for small businesses. | |
| 2. | | From $10.00 /user /mo. | Feature-rich and secure, and offers features not found elsewhere. | |
| 3. | | Contact for quote. | Comprehensive and customizable software for small businesses. | |
| 4. | | Contact for quote. | Built for small and medium-sized businesses. Includes essential HR features from payroll to information system. | |
| 5. | | Contact for quote. | Simple and clean design. Includes social and background check tools. | |
| 6. | | Contact for quote. | Designed for medium-sized businesses. Includes talent and benefits management, and payroll features. | |
| 7. | | Contact for quote. | Integrates recruiting, talent development, payroll, and attendance. Easy-to-understand data graphics. | |
| 8. | | From $129.00 /job /mo. | Recruitment software including interview kits and candidate scorecards. | |
| 9. | | From $0.00 /mo. | HR platform with document management tools, automation features, and easy-to-use timesheets, but only includes limited features on the free plan. | |
| 10. | | Contact for quote. | Superb human capital management platform with excellent reporting capabilities. | |
| 11. | | Contact for quote. | A performance management platform offering great integrations, optimization, and reporting. | |
| 12. | | From $99.00 /user /mo. | Created for businesses of all sizes, and offers HIPAA notice and offer letters. | |
FAQs:
What is HR management software?
Human Resources Management System (HRMS), also know as Human Resources Information System (HRIS), refers to the combination of HR software and processes with information technology.
What are the most popular HRIS systems?
What is an HR platform?
An HR platform is a software system that handles multiple aspects of HR, such as onboarding, payroll, PTO, and benefits.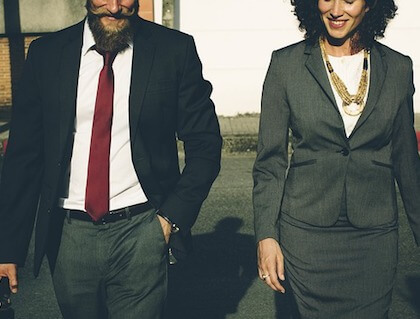 Which is the best HR software?
What does HR software cost?
Most human resource software costs anywhere from $1.00 to $10.00 per employee per month. Advanced programs or enterprise solutions can cost more and sometimes charge for a package rather than per user.
Can human resources software be used for payroll administration?
Some HR management software, like Paycor Perform, includes a fully functional payroll administration dashboard in their software. This integration with other HR system tools makes it particularly easy to add new employees to your payroll system when they are hired.
Do HR software vendors offer customer support and troubleshooting?
As with all software services, HR software packages come with access to technical support. There is usually a phone number or email address on the software provider's website that you can contact. Some HR software companies also communicate via a live chat feature so you can start talking to a support agent immediately.
Do HR software programs track employees' vacation time?
Most HR software systems have a time and attendance feature that allows you to manually or automatically track how many sick days and vacation days your employees have used for the year.
Can my business use HR personnel software to administer employee benefits?
Benefits administration is a popular feature for human resource management software and the majority of the best HR software includes a benefits administration tool. With Namely, for instance, you can integrate your employee benefits package into the HR management software and manage it from there.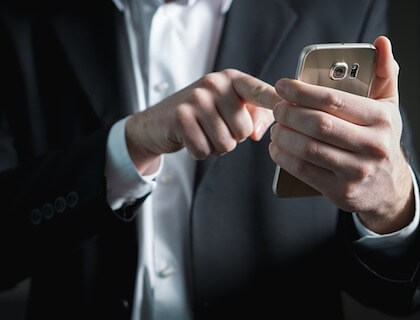 What is the top HR software available online?
What does HRIS stand for?
HRIS stands for human resources information system. The best HRIS systems have a variety of tools, including benefits administration, payroll, time tracking, hiring management, etc.
Is human resource management system software necessary for a very small business (5-20 employees)?
HR software solutions can be purchased from human resources software companies in many different configurations. The cost of an HR system for a small business is minimal when you consider the organizational capacity that it will give you. You may be able to function without it, but the software will help to make your business more efficient.
Are there any free options?
Yes, you can read our article on free HR software to learn more.