Best HR Software for 2018
Find the best HR software for your business with pricing information, customer ratings and FAQs for the leading HR software solutions.
5 min read • Last updated on December 11th, 2018
Best HR Software for 2018
HR software is used by human resources personnel to manage their employees. The software can include hiring and recruitment tools, a company knowledge base, workforce management features and other administration tools.
Best HR Software:
| Software | Rating | Minimum Price |
| --- | --- | --- |
| | 4/5 | Quote only. |
| Bamboo HR | 4.5/5 | $4.95 /mo. per employee. |
| ClearCompany HRM | 4.5/5 | $70.00 /mo. |
| Deputy | 4.9/5 | $2.00 /mo. per employee. |
| | 4.8/5 | $45.00 /mo. |
| Kronos | 4/5 | Quote only. |
| | 4.5/5 | Quote only. |
| Paycor Perform | 4.5/5 | $11.15 /mo. per employee. |
| SutiHR | 4/5 | $3.00 /mo. per employee. |
| Umana | 4.7/5 | Quote only. |
| WebHR | 4/5 | $2.00 /mo. per employee. |
| Workable | 4.5/5 | $50.00 /mo. |
| | 4/5 | $46.00 /mo. |
| Zoho People | 4.5/5 | $0.83 /mo. per employee. |
| Zugata | 4/5 | Quote only. |
HR Software FAQs:
What is the price range for HR software?
Most human resource software costs anywhere from $1.00 to $10.00 per employee per month. Advanced programs or enterprise solutions can cost more and sometimes charge for a package rather than per user.
Can human resources software be used for payroll administration?
Some HR management software, like Paycor Perform, include a fully functional payroll administration dashboard in their software. This integration with other HR system tools makes it particularly easy to add new employees to your payroll system when they are hired.
Do HR software vendors offer customer support and troubleshooting?
As with all software services, HR software packages come with access to technical support. There is usually a phone number or email address that you can contact on the software provider's website. Some HR software companies also communicate via a live chat feature so you can start talking to a support agent immediately.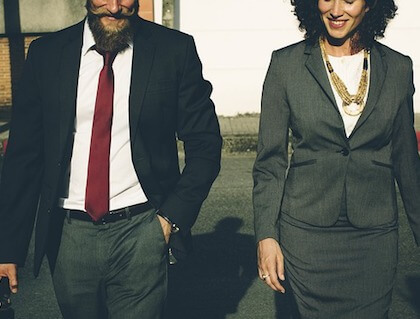 Best Human Resource Software:
ADP Workforce Now.
Bamboo HR.
ClearCompany HRM.
Deputy.
Gusto.
Kronos.
Namely.
Paycor Perform.
Do HR software programs track employees' vacation time?
Most HR software systems have a time and attendance feature that allows you to manually or automatically track how many sick days and vacation days your employees have used for the year.
Can my business use HR personnel software to administer employee benefits?
Benefits administration is a popular feature for human resource management software and the majority of the best HR software includes a benefits administration tool. With Namely, for instance, you can integrate your employee benefits package into the HR manager software and manage it from there.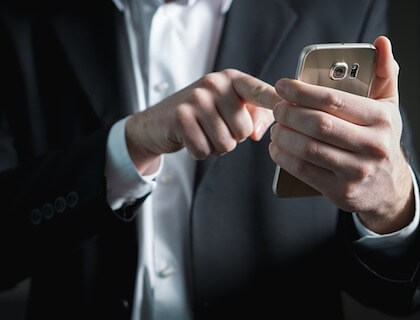 Top HR Software:
SutiHR.
Umana.
WebHR.
Workable.
Zenefits.
Zoho People.
Zugata.
What does HRIS stand for?
HRIS stands for human resources information system. The best HRIS systems have a variety of tools, including benefits administration, payroll, time tracking, hiring management, etc.
Is human resource management system software necessary for a very small business (5-20 employees)?
HR software solutions can be purchased from human resources software companies in many different configurations. The cost of an HR system for a small business is minimal when you consider the organizational capacity that it will give you. You may be able to function without it, but the software will help to make your business more efficient.
Are there any free options?
Yes, you can read our article on free HR software to learn more.