Top Small Business Payroll Services for 2023
Compare the top payroll service providers, including Gusto, TriNet Zenefits, and QuickBooks Payrolls. See reviews, pricing, and FAQs.
Updated on August 7th, 2023
The SMB Guide is reader-supported. When you buy through links on our site, we may earn an affiliate commission. Learn more
Updates:
Updated 8th of May 2023
We added reviews of the top three competitors.
A payroll service, also known as a full-service payroll provider, runs payroll for small, mid-sized, or large businesses. Its key features typically include workflow automation, direct deposit payment processing, tax form management, and W-2 and 1099 form completion. In most cases, they also accept liability for late payroll tax filing and errors.
Typically, the terms "payroll service" and "payroll software" are used interchangeably, but the main difference is that the former provides outsourced payroll support, whereas the latter allows users to complete payroll tasks on their own.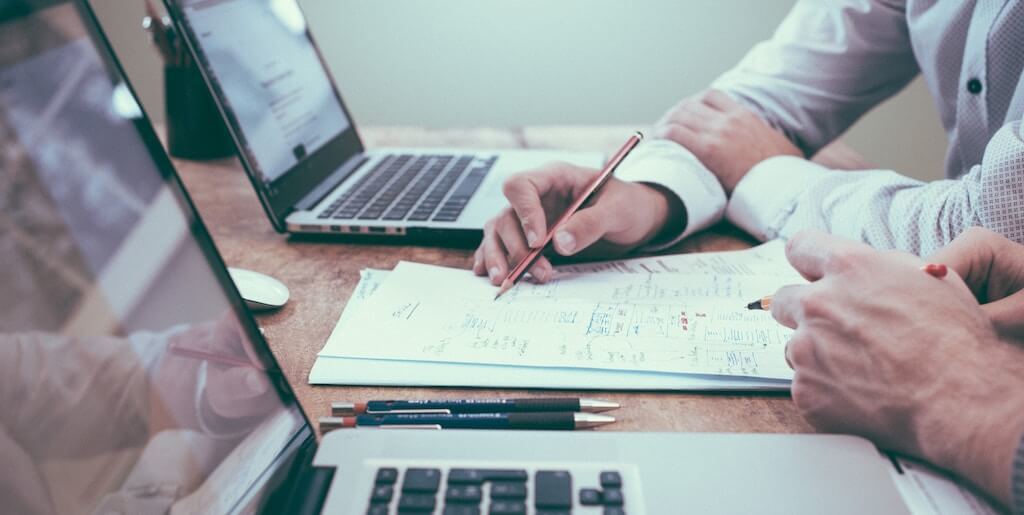 Discover the best free payroll software with features and reviews. Includes comparisons between top picks Gusto, TriNet Zenefits, and QuickBooks Payroll.
Apr 21, 2023
Why We Chose Gusto, TriNet Zenefits, and QuickBooks:
Our top pick is Gusto, a highly recommended payroll platform used by more than 60,000 businesses around the world. The platform offers full-service payroll and its key features include automated taxes, compliance management, multi-state payroll tools, and lifetime accounts.
Gusto is reasonably priced, offering a wide range of price plans to suit different budgets and payroll needs. The platform also offers a 30-day free trial of its software.
TriNet Zenefits is our second choice, standing out with its all-in-one payroll solution and affordable price point. The platform's services include unlimited payroll runs, contractor payments, GL reporting, and additional HR management tools.
Our third choice is QuickBooks, a user-friendly platform with a wide range of solutions and pricing plans. If you already use their accounting and POS software, you'll want to consider their payroll software, since it integrates seamlessly.
For help choosing the best payroll software for your business, read our step-by-step guide on how to choose payroll software.
Things to Consider When Evaluating Payroll Services:
Determine your unique business needs and find a service that matches those needs. If you're a restaurant, for example, you might want to consider a payroll provider that caters to the unique needs of the restaurant industry.
Payroll software varies in feature range. Many offer basic tools, such as automated payroll, automated taxes, and leave tracking. If you require more advanced functionality, look for features like digital signatures, FICA tip credit, and lifetime accounts.
The payroll service should be simple and easy to use. Don't go for a solution that looks overly complicated. Find one that gets the job done and doesn't have a steep learning curve.
Top Payroll Services for Small Business:
| Rank | Name | Offer | Review | Learn More |
| --- | --- | --- | --- | --- |
| 1. | | From $40.00 /mo. +$6.00 /employee /mo. | A highly recommended payroll service with a robust feature range and advanced payroll tools, including off-cycle payrolls, lifetime accounts, and employee surveys. | |
| 2. | | From $16.00 /employee /mo. | Primarily a Professional Employer Organization (PEO) platform but offers a wide range of useful payroll services, such as multiple pay rates, built-in timesheets, and advanced reporting. | |
| 3. | | From $45.00 /mo. +$5.00 /employee /mo. | An excellent option that offers useful payroll solutions. The platform integrates seamlessly with other QuickBooks services. | |
| 4. | | From $20.00 /mo +$6.00 /employee /mo. | This cloud-based payroll service offers a free trial, 1099 contractor payments, an employee portal, and additional time tracking tools. | |
| 5. | | From $40.00 /mo. +$6.00 /employee /mo. | The service provider features a comprehensive range of payroll solutions, including flexible pay schedules and direct deposits, and is great value for money. | |
| 6. | | From $17.00 /mo. +$4.00 /employee /mo. | A feature-rich payroll service that's ideal for businesses with fewer than 100 employees. | |
| 7. | | From $35.00 /mo. +$6.00 /employee /mo. | A robust platform that has good standard features, such as automated taxes and compliance management, as well as dedicated customer support. | |
| 8. | | From $19.99 /mo. +$4.00 /employee /mo. | A great platform that offers advanced payroll tools, such as net-to-gross calculations and easy payroll cancellations. | |
| 9. | | From $39.00 /mo. +$5.00 /employee /mo. | The service provider offers both payroll and HR tools and has a robust feature range, including automated taxes, an employee portal, and new hire forms. | |
| 10. | | From $10.00 /wk. +$2.00 /employee /wk. | This cloud-based service provider includes payroll calculations and contractor payments, but time-tracking tools will incur additional fees. | |
| 11. | | Contact for quote. | APS Payroll is primarily an HR platform but offers plenty of good payroll tools, such as automated taxes, compliance management, a mobile app, and reporting. | |
| 12. | | From $59.00 /employee /mo. | This cloud-based payroll option offers a comprehensive set of payroll features, such as off-cycle payments and automated deposits. However, it is on the costlier end of the spectrum. | |
| 13. | | Contact for quote. | A human capital management (HCM) platform that integrates well with other ADP products. | |
| 14. | | Contact for quote. | Paycor offers useful services, such as automated taxes, benefits administration, and reporting, but does not have lifetime accounts. | |
| 15. | | Contact for quote. | A trusted payroll solution that offers tax filing and time and attendance tools, among many others. | |
| 16. | | Contact for quote. | A reliable web-based option that offers multistate payroll, direct deposits, and new hire forms. | |
Prices for some products may vary by region. Companies may also offer discounted rates on annual packages.
FAQs:
What's the difference between a payroll service and payroll software?
Payroll service and payroll software are often used interchangeably, but there are a few key differences between the two. A payroll service is a third-party company that should be able to handle all aspects of payroll and is liable for any mistakes made with taxes and withholdings. By contrast, Payroll software is a tool for handling payroll tasks internally.
What are some of the top payroll companies?
How do I choose a new payroll provider?
When choosing a new payroll provider, users should narrow their list down to services that are able to fulfill their core payroll needs. Budget requirements are also important to look at, as well as user-friendliness and any learning curves that may arise. Have a look at our article on how to choose payroll software for more information.
What is a payroll service?
A payroll service is when an outside company offers specialized payroll services. With the help of the internet, payroll services are now even more convenient and accessible.
How much should I pay for payroll services?
Businesses can generally expect to pay a fee of anywhere between $10.00 to $100.00 per month. Typically, basic payroll processing has a base account fee, with additional per-employee or per-check fees that are billed either monthly or annually.
What is the cheapest payroll service for small business?
Who offers the best payroll service for small business?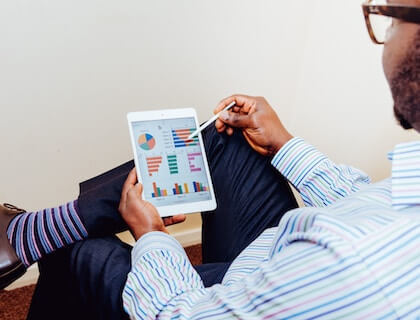 What are the best online payroll services?
Can small businesses afford a payroll service company?
Small business payroll companies generally offer plans that scale up as your company hires. Most of them offer affordable payroll services at a base price, and then additional fees incur per employee.
How can I find payroll services near me?
There are likely to be payroll companies for small businesses located near you, and a Google search should reveal them. Just search "payroll companies near me." There are also many companies that offer nationwide services for small businesses, such as Gusto.
Can payroll service providers handle my tax reporting?
Most payroll service providers offer tax reporting as part of their online payroll solution for small businesses.
Is there a difference between payroll processing companies and payroll outsourcing services?
No. The basic idea is the same. Rather than hiring someone to run payroll or doing it yourself, payroll providers, or payroll outsourcing companies, take care of that for you.
What is the best in-house payroll software for small businesses?