Workday Payroll Reviews
Learn about Workday Payroll global payroll software for businesses. Includes info on Workday Payroll, free trials, pricing, customer reviews, and FAQs.
Updated on September 2nd, 2020
The SMB Guide is reader-supported. When you buy through links on our site, we may earn an affiliate commission. Learn more
Workday Payroll is a simple and comprehensive payroll software created for businesses of all sizes. With Workday Payroll, users can manage payroll calculation regulations, pay employees according to regulations, and administer benefits. The software allows users to transform their hire-to-pay process with an effective time tracking and payroll management system.
Also Consider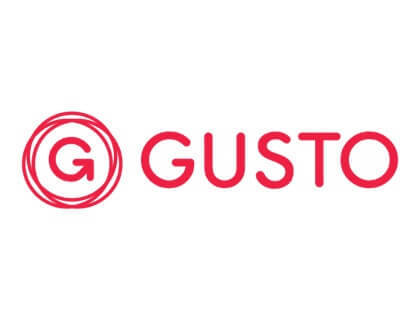 Get 1 month of Gusto FREE!
Start Free Trial
No extra fees.
Made for mobile.
Auto tax filing and digital paystubs.
Pricing:
Workday Payroll costs between $100.00 and $200.00 per employee per year for a minimum 3-year contract, according to our research. However, Workday Payroll does not disclose pricing on their website.
Review:
Workday Payroll comes with all of the standard features payroll administrators would expect from a platform, minus email support and a complete database of tax forms.
Payroll management with Workday is easy with features like W2 and 1099 form preparation, flexible payment schedules, garnishments, and reimbursements. However, Workday lacks useful features like contractor payments, a net-to-gross calculator, and integrated pre-tax benefits; features that are all available from BOR-Go, a closely-ranked competitor with a flat rate of just $24.00 per month.
Workday Payroll does have several convenient features, such as the ability to conduct off-cycle payroll, collaborative access for team members, and 256-bit SSL encryption for enhanced security. It even offers integrations with other popular accounting apps - something BOR-Go does not include.
Overall, Workday Payroll is a reasonably priced payroll solution that works well for simple payroll tasks. It may not have all of the advanced features that are found with a highly-ranked platform like Gusto, but with a starting price of just $100.00 per employee over a three year period, it is easily cheaper than Gusto's base monthly fee of $39.00 + $6.00 per employee.
FAQs:
What is Workday Payroll's price range?
Workday Payroll does not disclose pricing on their website.
Is there a Workday Payroll free trial?
No, Workday Payroll does not offer a free trial. However, users can visit their website to watch a free demo.
Where is Workday Payroll located?
Workday Payroll's headquarters is based in Pleasanton, CA.
What are some Workday Payroll alternatives?