QuickBooks Payroll Reviews
Learn more about QuickBooks Payroll with customer reviews, pricing information and frequently asked questions.
Updated on January 13th, 2020
The SMB Guide is reader-supported. When you buy through links on our site, we may earn an affiliate commission. Learn more
QuickBooks, in addition to providing accounting software, also offers payroll services to businesses. QuickBooks offers an array of plans to suit businesses with different budgets and requirements.
Full-Service Pricing:
| Plan | Monthly Pricing* |
| --- | --- |
| Core | $45.00 (base fee) + $4.00 per employee |
| Premium | $75.00 (base fee) + $8.00 per employee |
| Elite | $125.00 (base fee) + $10.00 per employee |
Small Business Pricing:
| Option | Do It Yourself Monthly Pricing* | Live Bookkeeping Monthly Pricing* |
| --- | --- | --- |
| Self-Employed | $15.00 | n/a |
| Simple Start** | $25.00 | $225.00 |
| Essentials** | $40.00 | $240.00 |
| Plus** | $70.00 | $270.00 |
| Advanced** | $150.00 | $350.00 |
*QuickBooks frequently offers discounted rates for the first three months of service. Be sure to check their website for updates on these.
**Users have the option to include a full-service payroll add-on when subscribed to these plans.
Save 50%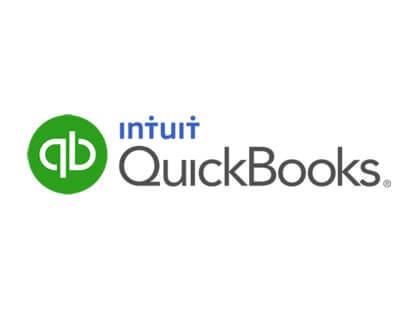 Track inventory, payroll, mileage, expenses tax deductions and much more with Quickbooks for small business.
Try it Free
Expert support.
Capture receipts with your phone.
Integrates with many popular apps.
Review:
QuickBooks provides a full accounting suite for businesses, with package options to suit any budget. Their advanced package offers services like inventory tracking, graphic projections of company growth, links to smartphone GPS trackers to track miles, and a POS system that calculates taxes on invoices.
QuickBooks does not offer compliance management or overtime tracking, otherwise boasting expected features such as mobile access, digital paystubs, paperless employee onboarding, and direct deposit for paychecks.
Some features from QuickBooks that are less common are FICA tip credit for restaurants, unlimited payrolls, and calendar syncing. QuickBooks also offers SuperStream compliance, which not many other services provide. This allows employers to make superannuation guarantee payments.
QuickBooks offers full-service payroll that starts at $45.00 (base fee) + $4.00 per employee per month. Our top-rated software solutions, Gusto and Zenefits, charge $39.00 (base fee) + $6.00 per employee per month and $8.00 + $6.00 per employee per month, respectively.
Overall, QuickBooks is an excellent choice for businesses of any size looking for a more complete selection of services.
Key Information:
| | |
| --- | --- |
| Legal Name | Intuit Inc. |
| Founder | |
| Founding Date | Jan 01, 1983 |
| Address | 2700 Coast Ave., Mountain View, CA, 94043 |
| Number of Employees | 7500 |
| Number of Customers | 50000000 |
| Email | |
| Telephone | |
| Website | |
FAQs:
How much does it cost to use QuickBooks Payroll?
At the lower end of the spectrum, QuickBooks Payroll charges a base fee of $45.00 plus $4.00 per employee per month. Their top-end plan includes a base fee of $125.00 plus $10.00 per employee per month.
How many employees can be paid through QuickBooks payroll?
QuickBooks Payroll allows you to pay as many employees as you want. Depending on your chosen plan, you will be required to pay a monthly fee of between $4.00 and $10.00 for each employee. Note that your monthly base fee will remain unchanged.
Can I print checks from QuickBooks?
Yes. QuickBooks has a check printing feature, and they sell customized QuickBooks checks so that you can use the software to create checks without running into a printing error. Just go to intuitmarket.intuit.com/checks to place an order.
Can you use QuickBooks payroll without a subscription?
Yes, you can use QuickBooks Payroll without a subscription by using the desktop program.
Do I need to update QuickBooks payroll every year?
No, QuickBooks Payroll only needs to be updated every three years.
Is there a QuickBooks payroll support line?
If you need QuickBooks' help, specifically with payroll, you should go to community.intuit.com/products/payroll-help-en-us. This is a part of the QuickBooks help community that is dedicated specifically to payroll issues.