Best Accounting Software Services for 2020
Get small business accounting software pricing, customer ratings, review information, and answers to common questions.
Updated on January 17th, 2020
The SMB Guide is reader-supported. When you buy through links on our site, we may earn an affiliate commission. Learn more
Updates:
Updated 17th of January 2020
Updated format, prices, and table rankings. Added additional info on our top-ranked companies.
Accounting software helps small businesses manage their accounting more quickly and accurately, with tools such as invoicing, reconciliation, automated entries, bill payment, expense reports, financial reports, bank account, POS syncing, and more.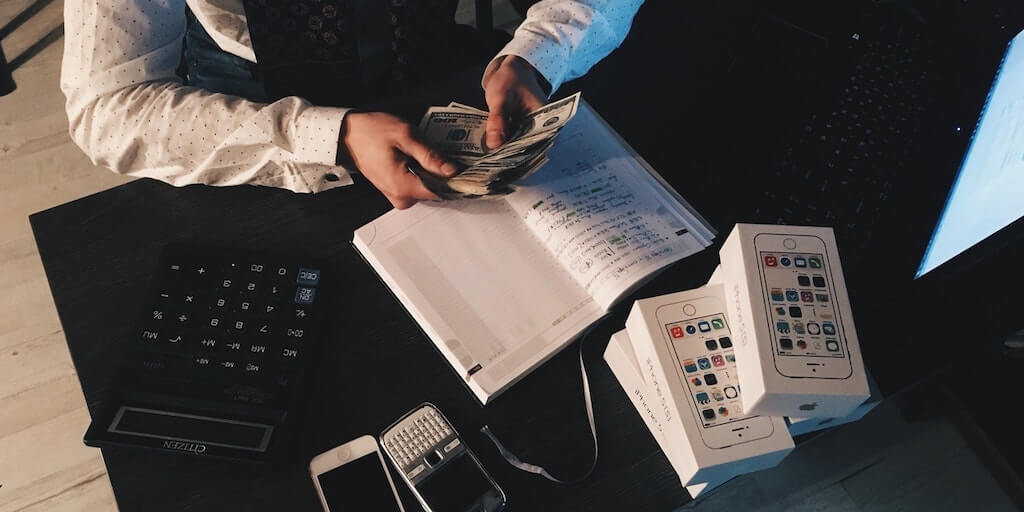 Learn how to set up a small business accounting systems with this step-by-step guide. Includes accounting software suggestions.
Jan 7, 2020
Why We Chose FreshBooks:
FreshBooks is a cloud-based solution with a wide range of features, including sending invoices, organizing expenses, tracking your time, following up with clients, and managing receipts. Since FreshBooks is cloud-based, users can access it from anywhere via desktop and mobile devices.
FreshBooks is very easy to use, simple, and intuitive and offers professional-looking invoices. Freshbooks also integrates with many different leading apps such as GSuite, Gusto, Stripe, Shopify, and Fundbox.
Quickbooks is next on our list as it is a very versatile product that can handle accounting, payroll, billing, invoicing, and more. Quickbooks is an affordable product, with monthly pricing ranging from $7.00 to $75.00 for the first 3 months. Quickbook clients will benefit from the easy-to-use software with all your business needs covered on one platform.
Sage 50Cloud is third on our list as it offers bookkeeping, taxes, invoices, and cash flow features and is accessible on laptops, tablets, and smartphones. Sage 50cloud also has a basic and user-friendly interface that is packed with great features.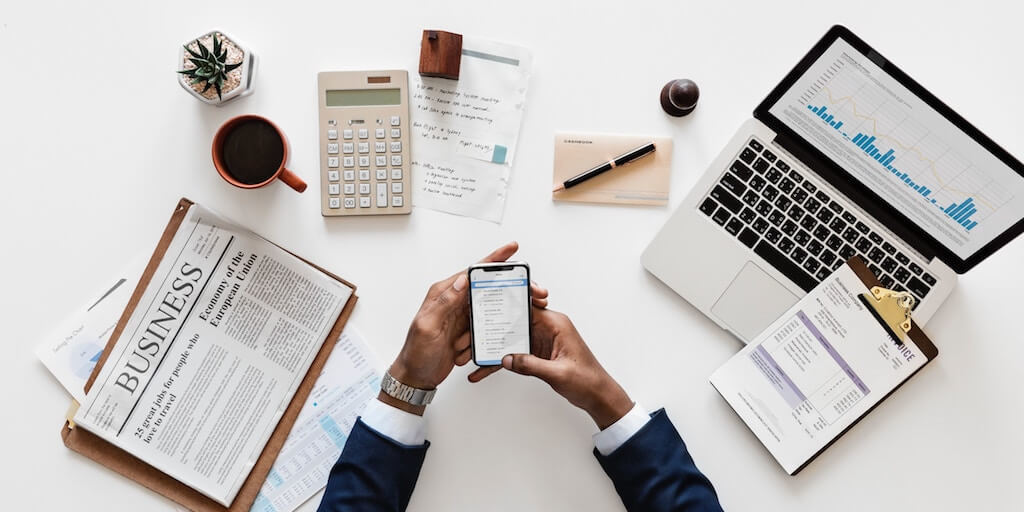 Get information on the best free accounting software, including customer ratings and reviews, and the terms of their free trial offers.
Jan 22, 2020
Things to Consider When Evaluating Accounting Software:
Make a prioritized list of the features you need from your accounting software and what you would like it to do for you to find the best option for your business.
Consider the ease of use factor to simplify your accounting and bookkeeping.
If you have overseas clients, you will want software that can handle multi-currency transactions, foreign exchange rates, and conversions as well as showing these transactions in your base currency.
Best Small Business Accounting Software:
| Rank | Name | Offer | Review | Learn More |
| --- | --- | --- | --- | --- |
| 1. | | $15.00 /mo. | A great platform for managing invoices and tracking expenses. | |
| 2. | | $7.00 /mo. | Features both accounting and payroll software with a variety of services. | |
| 3. | | $20.00 + $3.00 /user. | A solid product that is easy to use and offers great key features and a basic, user-friendly interface but it has a steep learning curve and is unable to manage large workloads. | |
| 4. | | $59.00 /mo. | A good product with flexible and reliable software, key features, and good customer support. A relatively new product. | |
| 5. | | $19.00 /mo. | A superb, easy-to-use platform with great reporting capabilities but is lacking in customization options. | |
| 6. | | $10.00 /mo. | Great for freelancers with a wide range of invoicing features and recurring invoice scheduling but invoices can only be sent to 1 person at a time. | |
| 7. | | Free. | Formally Billy App, this is a solid product with a simple design, good customer support, and a range of key features but the interface is not user-friendly. | |
| 8. | | $499.00 for license. | Offers a full suite of accounting features as well as great payroll features. Lacks mobile integration. | |
| 9. | | £9.50 /mo. (for first 6 months) | A good basic tool with online banking integration and an estimate generator. | |
| 10. | | £5.00 /mo. | A good product that is easy to navigate and offers key features and customizable functionalities but only offers an offline mode on the mobile app. | |
| 11. | | $15.00 /user /mo. | A great platform with superb integration capabilities and document management but training sessions are costly. | |
| 12. | | Free (1 user). | An intuitive time-tracking tool with a good user experience but no Windows or Linux desktop apps. | |
| 13. | | $299.00 /mo. | A great, easy-to-use software option with many key features, integration capabilities, and strong customer support but the user interface is a bit dated. | |
| 14. | | $9.00 /mo. | A payroll software with accounting integrations and payment options to suit the budget. | |
| 15. | | Free. | A fantastic platform with automatic report generation and great invoice and billing features but does not integrate with Fattmerchant. | |
| 16. | | $16.65 /mo. (billed annually). | A solid option with key features, a user-friendly interface, and an easily set up platform. Lacks an Android mobile app. | |
| 17. | | $9.00 /mo. | An awesome platform with great integration and customization capabilities but the invoicing process could use improvements. | |
| 18. | | $35.00 /mo. | A reliable tool with an excellent support team and good integrations but is limited in features. | |
| 19. | | $125.00 /mo. | An easy-to-use platform with good customer support but is relatively expensive. | |
| 20. | | Quote only. | A reliable, user-friendly option with good customer support and accurate reporting. | |
| 21. | | Free. | A reliable and flexible software that is easy to maintain but lacks built-in security and phone support. | |
| 22. | | $4.99 /mo. | A good option that is simple and easy to use but it is not connected to banks and the software lags sometimes. | |
| 23. | | $29.00 /mo. | A reliable platform that is easy to use and offers a wide range of key features but is unable to import from Sage. | |
| 24. | | £8.00 /mo. (1 user) | An intuitive, simple platform suitable for small businesses but does not offer a full accounting platform and is not scalable. | |
| 25. | | $9.00 /mo. (1 user) | A good, capable software with great customer support but lacks payroll capabilities. | |
| 26. | | $34.99 /yr. | Features a customer financial report generator and links to real-time data from bank accounts but there is no free option. | |
| 27. | | $400.00 /mo. | An amazing, easily customizable platform with great integration capabilities but no live chat or email customer support. | |
| 28. | | Free. | A good platform with no subscription fee but it can be hard to find an expert in your local area. | |
| 29. | | $9.00 /mo. | A good product packed with key features and a user-friendly interface but only offers email customer support. | |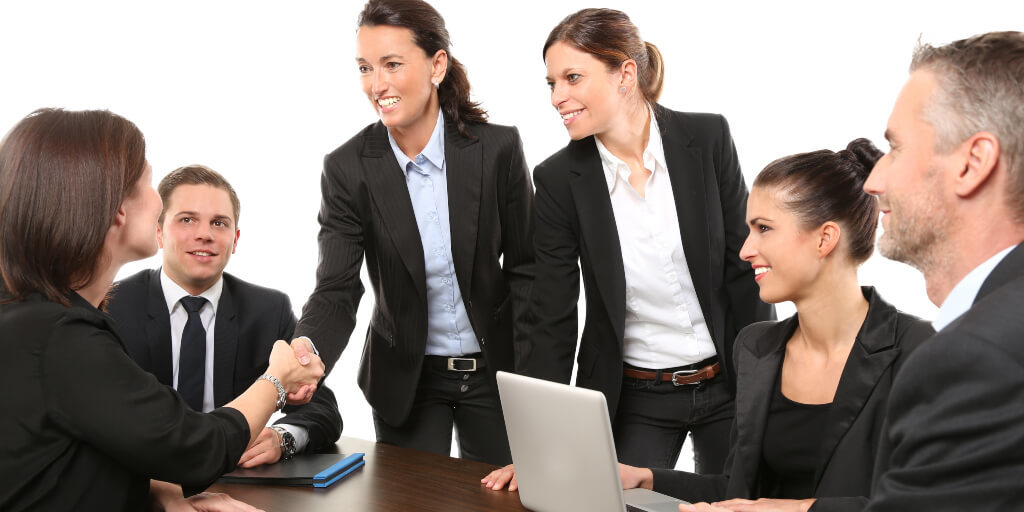 Learn more about how to find a small business accountant. Includes easy-to-follow steps and frequently asked questions.
Dec 11, 2019
FAQs:
How much does accounting software cost?
There is a really wide range in cost, from totally free accounting software to $5,000.00 or more yearly.
Why is there such a large range in accounting software cost?
Free and cheap accounting programs are tools to help you do your own bookkeeping and accounting. The more expensive ones usually include the cost of a bookkeeper who reconciles, classifies, and performs other tasks that you'd have to do manually. More expensive software may include automated payroll and other small business financial software tools.
What is the difference between bookkeeping software and accounting software?
Accounting is typically more high level than bookkeeping, but when it comes to software, small business bookkeeping software and accounting software have so much overlap in features that they're basically the same.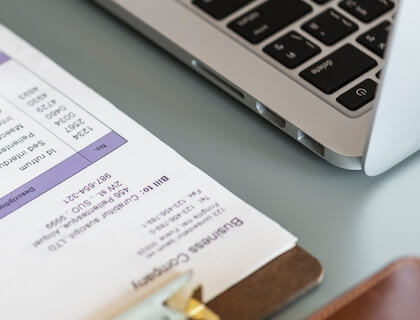 What is the best small business accounting software?
How can I choose the best accounting software for my business?
Decide on your needs. Do you need software that completely handles accounting and bookkeeping for your company, or do you just need software to make it easier for you to do? From there, look at the other features you need, then compare pricing and customer ratings to make a final decision.
What is the best online accounting software for Mac?
These days it doesn't matter so much if you're using a Mac or PC. All of the best accounting software is available in your web browser online, so it doesn't matter what device you're using as long as you've got an internet connection.
What is the most commonly used accounting software?
FreshBooks and Sage 50cloud are some of the most popular cloud-based accounting software for businesses of all sizes.
What are the types of accounting software?
Billing and invoicing systems.
Payroll management systems.
Enterprise resource planning (ERP) systems.
Time and expense management systems.
What accounting software do accountants use?