28 Best Free Payroll Software Providers [Reviews and Prices]
28 best free payroll software for small business ranked. Get reviews, answers to common questions, customer opinions, and information on free offers.
Updated on October 22nd, 2019
The SMB Guide is reader-supported. When you buy through links on our site, we may earn an affiliate commission. Learn more
Free payroll software is software that helps small businesses automate the time-consuming process of paying employees without having to cut into their budget. It's also a way to systemize the payroll process, making errors less common.
Our Pick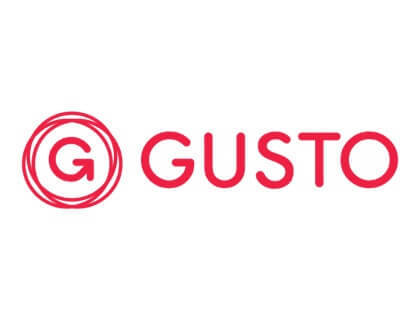 Get 1 month of Gusto payroll FREE!
Start Free Trial
No extra fees.
Get started in minutes.
Auto tax filing and digital paystubs.
Best Free Payroll Software:
| Our Ranking | Payroll Software Company | Free Offer |
| --- | --- | --- |
| 1. | | 30-day trial. |
| 2. | | Free for up to 25 employees. |
| 3. | | 30-day trial. |
| 4. | | Free for 1 year. |
| 5. | | 30-day trial. |
| 6. | | 60-day trial. |
| 7. | | 30-day trial. |
| 8. | | Free with purchase of Xero accounting software. |
| 9. | | 30-day trial. |
| 10. | | 30-day trial. |
| 11. | | 30-day trial. |
| 12. | | 7-day trial. |
| 13. | | 30-day trial. |
| 14. | | 30-day trial. |
| 15. | | 30-day trial. |
| 16. | | 30-day trial. |
| 17. | | 15-day trial. |
| 18. | | 30-day trial. |
| 19. | | 30-day trial. |
| 20. | | 30-day trial. |
| 21. | | Free trial offered. |
| 22. | | 60-day trial. |
| 23. | | 60-day free trial |
| 24. | | 30-day trial. |
| 25. | | 30-day trial. |
| 26. | | 30-day trial. |
| 27. | | Free for up to 20 employees. |
| 28. | | Free. |
About Our Rankings:
To create our rankings we reviewed 28 different free payroll software providers, looking at features and customer reviews. Ultimately, Gusto is our top choice, because it offers the widest range of features, is commendably user-friendly, and offers top-rated customer support. We also learned that free offers without any limitations or conditions are a rare exception. Nearly all of the companies we reviewed impose a time limit on free offers.
While most of the companies offer essential features, like the automatic filing of taxes, compliance management, and automated payroll, fewer offer additional conveniences, such as net-to-gross calculation, expense integration, or payroll reminders. Some of the more interesting features we came across include the automatic adjustment of wages according to the FSLA Tip Credit minimum wage requirement, the provision of a report with the details needed for FICA Tip Credit claims, and the capability to handle R&D tax credit claims.
Be sure to check out our full list of payroll software for more companies you should consider, and read our guide on how to choose the best payroll software for your business.
FAQs: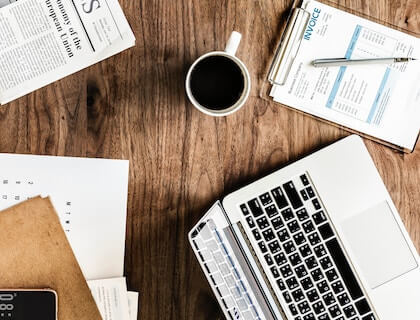 Which is the best free payroll software?
Is there any free payroll software?
Payroll4Free.com offers totally free online payroll software, but only if you've got 25 or fewer employees. For 20 or less employees, Rise Lite is free.
Should I consider a paid payroll software solution?
Paid platforms start between $25 and $40 dollars per month. The time that you or your people in human resources save will most likely cover the cost of the service.
Check out our list of paid payroll software for more info.
Is there a cheap payroll software that works well?
Some of the most highly rated payroll software, such as Gusto or Zenefits cost less than $50.00 per month. When you consider the value of the time you would have spent doing payroll, it's well worth it.
What is the cheapest payroll software for small business?
If you've got less than 25 employees, it's Payroll4Free.com. Beyond that, there are plenty of inexpensive payroll options, but part of what saves you money is the time the software saves you. Take the free trial most companies offer and factor in the time saved as part of your consideration.
How can anyone offer payroll software for free?
Most of the companies we found offer free trials of their software. One offered it for free up to 25 employees, so they're likely hoping that by using their payroll for small business free of charge in the beginning, your company will grow, and you'll be able to pay as you grow.
Do payroll programs typically offer free trials?
Most payroll software we looked at offers online payroll free trial options specifically aimed at small business customers. The typical small business payroll software free trial lasts 30 days.
Where can I find a free payroll software download?
We were unable to find any free payroll software online that was available to download. If you want to use payroll programs free, you'll have to use a cloud-based one.
Are there any free online payroll services?
No, payroll services typically include someone who actually runs payroll for you. It's one thing to find a payroll app free, another to find someone to do the day-to-day word without charging. Check out our article on payroll services for more.
Is there any payroll check software that is totally free?
Yes, Payroll4Free.com offers check printing as part of its free package. The software is totally free for up to 25 employees.