Best Free Payroll Software for 2023
Compare free offers. Includes leading payroll software TriNet Zenefits, QuickBooks Payroll, Payroll4Free.com, and more. See top features and reviews.
Updated on December 29th, 2022
The SMB Guide is reader-supported. When you buy through links on our site, we may earn an affiliate commission. Learn more
Updates:
Updated 24th of June 2022
We added Gusto back as our top choice since they reintroduced their free trial.
Updated 16th of February 2022
We updated mentions of Zenefits to TriNet Zenefits.
Free payroll software helps small businesses automate the time-consuming process of paying employees without having to cut into their budget. It's also a way to systemize the payroll process, making errors less common.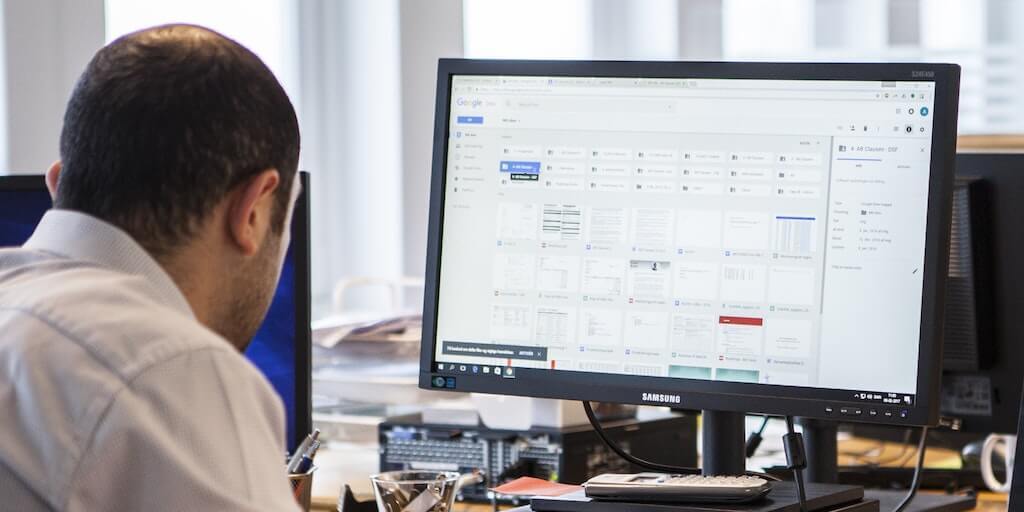 Compare different payroll software providers, including the leading services Gusto, TriNet Zenefits, and QuickBooks. See reviews, pricing information, and FAQs.
Dec 28, 2022
Why We Chose Gusto, TriNet Zenefits, and QuickBooks Payroll:
Gusto is our top pick overall for payroll software. It offers affordable and highly reliable payroll solutions to suit businesses of various sizes. Although TriNet Zenefits offers more features, Gusto stands out as the most user-friendly platform and is not short on payroll and HR solutions. Key features include lifetime accounts, unlimited pay runs, and multi-state payroll.
TriNet Zenefits is our next best pick and offers the widest range of features of all the software we reviewed. While TriNet Zenefits only offers paid HR base plans, users can get a full year of free payroll when signing up for the Growth or Zen packages on an annual basis. With excellent customer reviews and an impressive feature profile, TriNet Zenefits presents an attractive option.
QuickBooks Payroll is our third best pick. Unlike TriNet Zenefits, QuickBooks Payroll is available as a standalone payroll product but also integrates seamlessly with other QuickBooks solutions. While TriNet Zenefits offers more features, QuickBooks Payroll has some that TriNet Zenefits doesn't, such as net-to-gross calculations and tax penalty protection.
Be sure to check out our full list of payroll software for more companies you should consider, and read our guide on how to choose the best payroll software for your business. If Excel is all you need for payroll, check out our guide to Excel payroll forumlas.
Things to Consider When Evaluating Free Payroll Software:
Most free offers are either for a limited time or for a limited number of employees.
Most offers include essential features like automated taxes, automated payroll, and leave tracking, but only a few offer advanced features like FICA tip credit, digital signatures, and lifetime accounts.
Factor in time spent as a cost. If one software service is less expensive but lacks a feature that would save you hours on payroll each month, it may actually cost you more in the long run.
Best Free Payroll Software:
| Rank | Name | Offer | Review | Learn More |
| --- | --- | --- | --- | --- |
| 1. | | 30-day free trial. | Gusto is an affordable option with the most extensive range of capabilities, including rare features like lifetime accounts. | |
| 2. | | 14-day free demo. | Most feature-packed of the payroll options we reviewed. Also, received great customer reviews. | |
| 3. | | 30-day free trial. | A reputable brand that offers payroll software with a solid feature profile and integrates with other QuickBooks tools. | |
| 4. | | Free for up to 25 employees. | Great for small businesses that need to save money but lacks advanced features, including compliance management, flexible payment schedules, and digital signatures. | |
| 5. | | 30-day free trial. | This intuitive platform includes a solid range of essential features, such as automatic deductions and auto-run payroll, as well as many advanced ones for a good price. | |
| 6. | | New clients get 3 months free on the Optimize plan. | Offers user-friendly payroll software with unlimited pay runs, off-cycle payments, and compliance management. The software is designed for businesses in Canada. | |
| 7. | | Free. | While this simple solution lacks the convenience of automated payroll systems, it is completely free and runs on Microsoft Excel. | |
| 8. | | Free. | Includes a solid features offering that makes it easy for small business owners to manage and automate payroll processes and offers affordable pricing plans. | |
| 9. | | First year is free. | This user-friendly software includes a long trial and offers a reasonably priced lifetime license. However, it only runs on Windows, lacks a range of features, including flexible payment schedules, off-cycle payrolls, and integrated pre-tax benefits, and is designed for Canadian payroll users only. | |
| 10. | | 2-month free trial. | SurePayroll offers a range of convenient features, including auto-payroll, same-day payroll, and a mobile app. Paid plans are slightly more affordable than the likes of QuickBooks Payroll, although it doesn't have as rich a feature profile. | |
| 11. | | 60-day free trial. | Offers competitive pricing but lacks several key features, such as automatic payments, net-to-gross calculations, and workers' compensation. | |
| 12. | | 30-day free trial. | Offers a solid feature profile but lacks a few advanced functions, such as expense integration and digital signatures. It's also competitively priced and has excellent user reviews. | |
| 13. | | 30-day free trial. | Very affordable after the free trial but lacks many advanced features, including expense integration, year-round record keeping, and digital signatures. | |
| 14. | | 7-day free trial. | Offers a decent range of features but lacks advanced functionalities such as easy payroll cancellations, FICA Tip Credit for restaurants, and lifetime accounts. The free trial is quite short. | |
| 15. | | 30-day free trial. | Aruti's payroll offering has a very limited feature profile compared to the likes of TriNet Zenefits, Fingercheck, and QuickBooks Payroll. Aruti does not make pricing information readily available on its website. | |
| 16. | | 30-day free trial. | While affordably priced, this software is primarily designed for small business accounting purposes and lacks several common payroll software features. | |
| 17. | | 30-day free trial. | Has a reasonable feature profile, including compliance management and general ledger integration, and low pricing after the free trial. However, it is intended for use in Australia only. | |
| 18. | | 15-day free trial. | While reasonably priced with a good feature profile, this software is intended for the Canadian payroll market only. | |
| 19. | | 30-day free trial. | Offers common functionalities but lacks built-in timesheets and expense integration. However, packages available after the free trial are very affordable. | |
| 20. | | 30-day free trial. | While user-friendly and comparatively inexpensive following the free trial, this software lacks a few key features, including vacation tracking, phone support, and multiple pay rates. | |
| 21. | | 60-day free trial. | Offers a decent range of features for the price. The software is designed for businesses in the U.K. and Ireland. | |
| 22. | | 30-day free trial. | This solution is cost-effective and offers the essentials for managing payroll. However, the software is designed to be used by businesses in Canada only. | |
| 23. | | 30-day free trial. | PenSoft offers a range of packages with attractive features but isn't as comprehensive as TriNet Zenefits. However, the software is competitively priced and easy to use. | |
| 24. | | 30-day free trial. | While simple and user-friendly, Salaroo offers a comparatively low number of features for the price and is not suitable for businesses in the U.S. as it only offers versions tailored to users in Malta and Libya. | |
Free offers reviewed and updated as of July 08, 2022.
Pros and Cons:
Pros
Free payroll software presents an inexpensive way to take care of payroll.
Payroll software makes payroll processing faster and more accurate.
Many software solutions handle payroll taxes automatically.
Cons
Most free plans have a time limit or only allow for a small number of employees.
Advanced features are often only available on paid plans.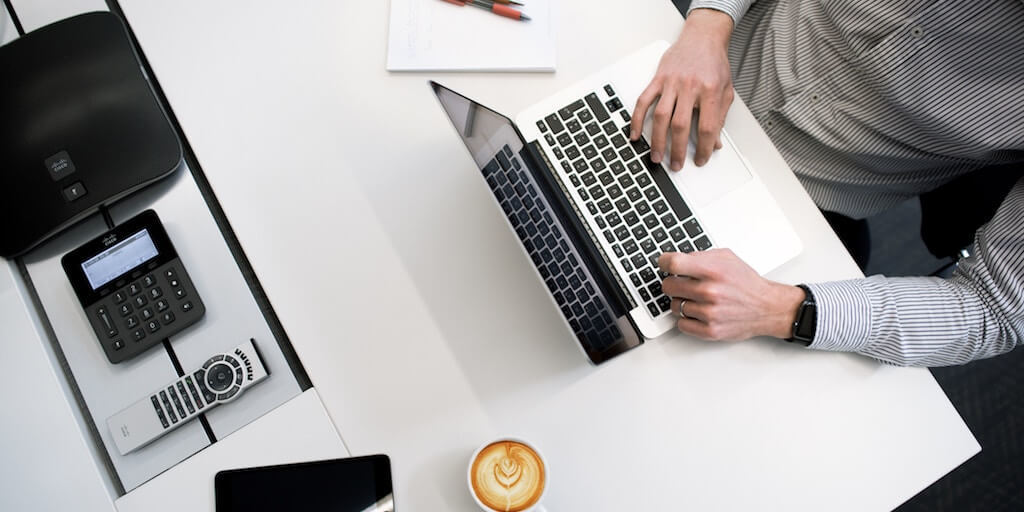 Compare the top payroll service providers. Includes pricing and ratings for the top payroll companies, along with answers to common questions.
Dec 26, 2022
FAQs: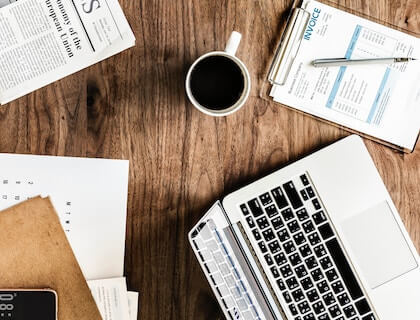 Which is the best free payroll software?
Is there any free payroll software?
Payroll4Free.com offers completely free online payroll software for businesses with 25 or fewer employees.
Is there a way to do payroll for free?
Yes, you can use free payroll software to process your payroll. While some payroll software providers offer a free plan, many only include a free trial.
How can anyone offer payroll software for free?
Most of the companies we found offer free trials of their software. One offers it for free for up to 25 employees, so they're likely hoping that by using their payroll for small businesses free of charge in the beginning, your company will grow, and you'll be able to pay as you grow.
Do payroll programs typically offer free trials?
Most payroll software we looked at offers free trials. The typical small business payroll software free trial lasts 30 days.
Where can I find a free payroll software download?
ExcelPayroll is the only platform we found that offers an offline payroll program that is free to download.
Are there any free online payroll services?
No, payroll services typically include someone who actually runs payroll for you. It's one thing to find a payroll app for free but another to find someone to do the day-to-day work without charging.
Is there any payroll check software that is totally free?
Yes, Payroll4Free.com offers check printing as part of its free package. The software is totally free for up to 25 employees.