Justworks Reviews
Read recent customer reviews of Justworks, with ratings, pricing, essential company info, and answers to common questions.
Updated on November 4th, 2019
The SMB Guide is reader-supported. When you buy through links on our site, we may earn an affiliate commission. Learn more
Justworks is a cloud-based HR platform that provides benefits, payroll, compliance support, employee onboarding, and HR tools for small to mid-sized companies. It also acts as a professional employer organization or PEO.
Also Consider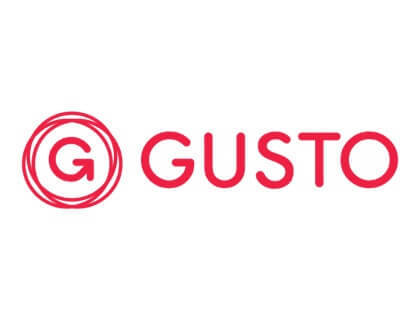 Get 1 month of Gusto FREE!
Start Free Trial
No extra fees.
Made for mobile.
Auto tax filing and digital paystubs.
Pricing:
| Number of Employees | Basic Plan Price (monthly per employee) | Plus Plan Price (monthly per employee) |
| --- | --- | --- |
| Less than 25 | $49.00 | $99.00 |
| 25-99 | $44.00 | $89.00 |
| 100-174 | $39.00 | $79.00 |
| 175+ | Contact the company | Contact the company |
Review:
Justworks acts as a PEO and offers support for payroll, benefits, HR, and compliance. With Justworks, employers will have access to health insurance and fitness memberships for their employees at more affordable rates. Justworks will also aid employers in remaining compliant with workers' compensation, W-2 and 1099 filings, employment practices liability, and unemployment insurance filings.
Justworks has also developed HRIS tools to assist employers with managing paid time off, onboarding new employees, storing important documents, and tracking business metrics. Certified HR consultants are also made available to Justworks users to provide guidance on best practices for managing leaves of absence, onboarding and terminating employees, managing overtime, and improving employee happiness.
Justworks Payroll Review: Users of Justworks can enjoy all of the standard payroll features, such as the ability to pay hourly and salaried employees, calculate multiple pay rates, and do deductions and payroll reports.
Justworks payroll is comparable to our top-rated payroll software Gusto and Zenefits. However, users looking for built-in timesheets, time-tracking integrations, paperless employee onboarding, or employee databases will need to turn to Justworks' closest competitors, CheckMark and PayWindow Payroll, which do offer some of these features and are also more affordable.
Justworks PEO Review: Justworks is a mid-ranking PEO that offers a range of HR services such as employee onboarding, an employee handbook, a company directory, and a company calendar. Justworks does not, however, offer supervisor training, which one of our top-ranking PEOs, Oasis Outsourcing, does.
Justworks also provides hiring support with employment law compliance guidance and administration assistance but does not offer applicant screening tools or compensation and benefits package development.
Justworks offers a full range of employee benefits, such as 401(k) contributions, health savings accounts, flexible spending accounts, ACA filing, COBRA administration, and direct deposit, beating our top-ranking PEO, ADP, with its range. Justworks also offers a competitive range of payroll features, as seen above, but does not offer job costing, tip allocation, or ERISA reports.
In risk and compliance management, Justworks provides assistance with W-2 and 1099 filing, workers' compensation, unemployment administration, and OSHA compliance instruction, as well as providing a dedicated help center for risk management compliance. However, Justworks does not provide insurance consulting.
While Justworks' monthly fees (from $39.00 to $99.00 /mo.) depend on the number of users, CheckMark charges a one-time fee of $429.00 or $499.00 for the license, and PayWindow Payroll has a first-time purchase fee of $89.95 and thereafter an annual upgrade fee of just $45.00. You can also compare Justworks to our top-rated payroll software Gusto, with pricing from $39.00 per month plus $6.00 per employee, and Zenefits, with prices from $10.00 per month plus $6.00 per employee.
With its full and competitive range of features, Justworks is an effective HR solution that takes care of not only your payroll, but also offers HR, benefits, and compliance support. It also pays your payroll taxes under its company name. This means that Justworks will keep our business compliant with all federal, state, and local employment regulations and taxes so that you can focus on running your business without stressing about staying on top of ever-changing governmental regulations.
Key Information:
| | |
| --- | --- |
| Founder | |
| Founded | 2012 |
| Headquarters | New York City, NY |
| Number of Employees | 450 |
| CEO | |
| Address | 601 W 26th Street, New York, NY, 10001 |
| Phone Number | +1 888-534-1711 |
| Website | |
Reviews:
| Source | Review |
| --- | --- |
| | IDK how small your company is but I HIGHLY recommend switching to JustWorks. We were able to remove a lot of duplicated services by just using them. It's got a brilliant interface and is super user friendly for our employees. We simply didn't need the level of functionality required in other software applications, which were clearly built for small to medium sized companies with an actual HR department. We wanted to hire employees and contractors, manage their payroll, manage time off, and give employees other basic benefits, like Healthcare and transportation. Only downside to JustWorks is that it costs more than Zenefits which is free. Can't speak to Gusto's capabilities and pricing though. |
| | Justworks has their pricing on their website, they offer a discount for paying on an annual basis vs month to month. We use them and they were a big cost savings from Trinet which was about twice as expensive. The main difference in offering was health care plans, we found Trinets offerings to be more extensive and a bit cheaper. |
| | Yes, I adore justworks. I've had a few issues with them, pretty serious ones early on, but I think that just happens when the stakes are high. I do recommend them; they are worth the monthly cost for the compliance in HR and payroll taxes. If your business operates in multiple states, then they save you a lot of headaches by being complaint, you also don't need to register in every state you operate in either, which is nice. |
FAQs:
How much does Justworks cost?
Justworks pricing ranges from $39.00 to $99.00 per employee per month, depending on your number of employees.
What kind of company is Justworks?
Justworks is a cloud-based HR platform that provides benefits, payroll, compliance support, employee onboarding, and HR tools for small to mid-sized companies. Justworks is also a professional employer organization (PEO).
What are the differences between Justworks and Zenefits?
Justworks and Zenefits offer many of the same features, but there are some differences in what software they integrate with, platforms they're available on, and security types. Most importantly, Zenefits is not a professional employer organization (PEO), so it cannot co-employ. If this is a service you need, you'll want to look into Justworks.
Who owns Justworks?
Isaac Oates is the CEO and founder of Justworks.
How much does Justworks cost for a small business of fewer than 10 employees?
From five to ten employees, the cost would be $59.00 per employee per month for the basic plan or $89.00 for the plus plan. For four or fewer employees, the cost would be $99.00 per employee per month for either plan.
Who are the main Justworks competitors?
Where is the Justworks NYC office located?
The Justworks office in New York City ay 601 W 26th St. New York, NY, 10001 on the corners of 26th and 11th.