8x8 Reviews, Ratings, Pricing, FAQs
Read more about 8x8 pricing, company details, customer reviews, and other important information.
Updated on December 11th, 2018
8x8 Inc is an all-inclusive cloud communication and customer engagement solution for small, medium and large businesses. They offer a flexible, unified communications suite including VoIP business phone systems, virtual contact centers, video conferencing, and more.
Also Consider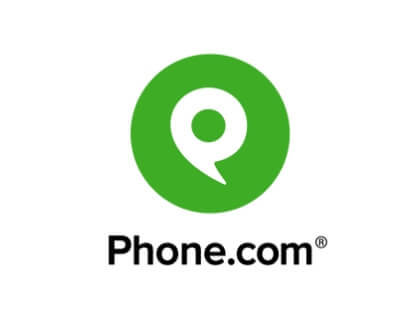 8x8 Pricing:
| Plan Name | Monthly Price |
| --- | --- |
| Virtual Office X2 Edition | $25.00 /mo. per employee |
| Virtual Office X5 Edition | $35.00 /mo. per employee |
| Virtual Office X8 Edition | $55.00 /mo. per employee |
8x8 Key Information Table:
| | |
| --- | --- |
| Founder | Dr. Chi-Shin Wang and Dr. Y.W. Sing |
| Founded | 1987 |
| Headquarters | San Jose, CA |
| CEO | Vikram Verma |
| Number of Employees | 1000+ |
| Number of Customers | 50 000+ |
| Phone | 1-866-879-8647 |
| Address | 2125 O'Nel Dr, San Jose, CA 95131 |
| Website | 8x8.com |
8x8 FAQs:
What is 8x8's price range?
8x8 pricing ranges from $25.00 to $55.00 per user, per month. The 8x8 Virtual Contact Center and X Series service plans are quote only.
What is 8x8 Virtual Office?
The 8x8 Virtual Office manager is the title of their cloud-phone system or 8x8 VoIP. It is a modern and easy-to-use business phone system with mobile and desktop apps that allow you to manage all your customer-employee communication needs on the go. Capabilities include management of inbound and outbound calls, automatic call forwarding and recording, SMS, instant messaging, virtual meetings, audio conferencing, and call reports. The 8x8 phone system is easy to configure and operate and offers secure voice encryption. Depending on your package, you can make unlimited calls to over 40 countries.
What are the advantages of 8x8 vs Nextiva?
When it comes to cloud-based communications, 8x8 and Nextiva are pretty much on an even keel. Both offer great features and price plans, and you can use both solutions across all devices from anywhere in the world. They also integrate with a wide range of CRM systems and other applications. But 8x8 tops the list by offering more integrations and extra features, proving that it's a more versatile option.
How do I log into the 8x8 account manager?
Go to accountmanager.8x8.com and insert your username and password. You can also log-in via their homepage at 8x8.com
Can I use my existing phones with 8x8?
Yes, you can use your existing phones or choose from their in-house range of IP phones or wireless telephony solutions.
Where can I find good 8x8 reviews?
PCMag has done a detailed review on 8x8 that provides information on set-up and configuration, performance and cost. You can find also customer reviews on Consumer Affairs or Capterra.
How do I get in touch with 8x8 support?
Check out the 8x8 online knowledge base or speak to a community expert via their online portal 24/7 in the United States. You can also choose to redirect your question to the 8x8 technical team.
Can I do an 8x8 VoIP speed test?
Yes, you can. On the bottom of their homepage, under Tools, select VoIP Speed Test. The test will automatically measure the quality and performance of your internet connection between your home or office network and the 8x8 servers. Chrome does not work with this test so use Firefox instead.
8x8 Reviews:
| Reviewer | Rating | Review |
| --- | --- | --- |
| Keyana K. | 4/5 | 8x8 is especially useful when employees are working from home and need to be accessible to clients. |
| Swapnil T. | 5/5 | Easy to set up and easy to use VoIP phone system. |
| Jahiezer L. | 4/5 | The office is any place in the world with this app. |
| Tim M. | 2/5 | The sales team was awesome, the phone service itself is a 7 out of 10, support 0 of 10. Awful. |
| Jessica W. | 3/5 | Decent product, difficult customer support. |
| Ivan C. | 3/5 | We use 8x8 to manage our business phone and voicemail. |
| Jarmi I. | 4/5 | Get in touch with all co-workers and clients faster than ever. |
| Michele W. | 5/5 | Easy to use! |
| Bethany T. | 4/5 | We switched to a new phone system because of flaws in 8x8. |
| Jerred H. | 4/5 | Overall great product with great features. |