8x8
Compare 8x8 with competitors like RingCentral and Comcast Business, get full pricing details and read frequently asked questions.
Updated on February 6th, 2023
The SMB Guide is reader-supported. When you buy through links on our site, we may earn an affiliate commission. Learn more
8x8 Inc is an all-inclusive PBX phone system for small, medium and large businesses. The platform offers a flexible, unified communications suite including VoIP business phone systems, virtual contact centers, video conferencing, and more.
Also Consider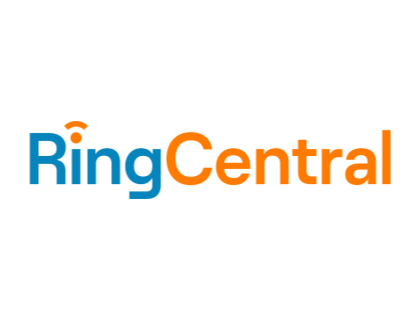 Full Featured Phone System, Fax, VoIP, and More
Get a Quote
Free trial available.
No contract required.
Includes call recording, call logs, conferencing, and more.
8x8 Pros and Cons:
Pros
Packed with most standard features.
Flexible pricing.
Mobile app and desktop version.
Easy to setup.
Affordable.
Cons
Mobile app needs improvement.
No 24/7 live chat or phone service.
Review:
8x8 is a leading competitor offering comprehensive packages that are equipped with top of the line features including call forwarding, HD voice and audio, auto attendant, free video conferencing, screen sharing, and much more.
Compared to competitors like Comcast Businesss and RingCentral, 8x8's plans come with all the standard features a business needs to enhance their teams collaboration and communication. In addition, for businesses that require excellent integration capabilities, 8x8 is the ideal choice, effortlessly integrating with CRM, Helpdesk, Productivity, and Security solutions.
Pros:
Depending on the size of your business, 8x8 is an affordable choice, with prices starting at $12.00 per month for one employee. 8x8's plans are also feature-rich, offering users both standard and unique features like unlimited global calling, up to 10GB media storage, 8x8 team messaging, and advanced call forwarding.
Cons:
8x8 does not provide 24/7 live chat or phone services. In addition, if you wish to terminate your contract, you have to give a 30-day notice and pay a fee of $59.99 - $200.00, depending on the type of service you originally purchased.
Reputation:
Most users have complimented 8x8's network consistency and the quality of their HD voice and audio. However, we have found some reviews that complain about the 8x8 mobile app's poor interface and battery usage.
Pricing:
| Plan | Monthly Pricing* |
| --- | --- |
| Express | $15.00 /user. |
| X2 | $28.00 /user. |
| X4 | $57.00 /user. |
| X6 | $85.00 /user. |
| X7 | $110.00 /user. |
| X8 | $140.00 /user. |
*Discounts are available on annual subscriptions.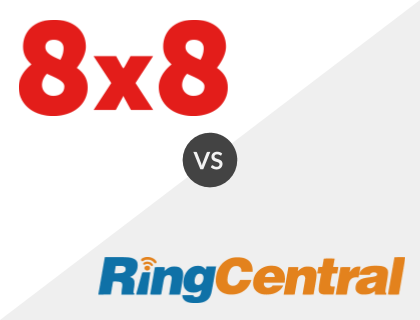 8x8 vs. RingCentral:
RingCentral offers a basic plan of $32.99 per user per month for features like unlimited phone calls within the U.S. and Canada, voicemail, HD voice, and toll-free minutes. For $15.00 per user per month, 8x8 offers very similar features, including unlimited calling within the U.S. and Canada, HD voice, and auto attendant.
8x8 vs RingCentral Comparison:
| Feature | 8x8 Express | RingCentral Essentials |
| --- | --- | --- |
| Unlimited calling within the U.S. and Canada | Yes | Yes |
| Call forwarding | Yes | No |
| Auto attendant | Yes | No |
| HD voice | Yes | Yes |
| Voicemail | Yes | Yes |
| Presence detection | Yes | No |
| Business SMS | Yes | Yes |
| Call logs | No | Yes |
| Hold music | No | No |
| Caller ID | Yes | No |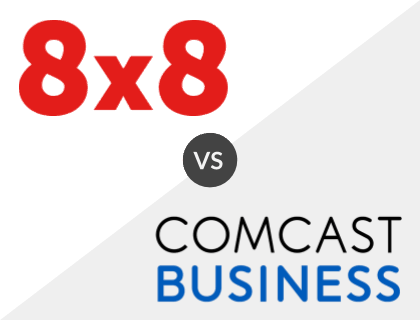 8x8 vs. Comcast Business:
Comcast Business's phone system includes a call history log, caller ID, call forwarding, and unlimited nationwide calling. However, Comcast Business works on a quote-system. For similar features, 8x8 offers feature-rich plans, starting at $15.00 per user per month.
8x8 vs. Comcast Business Comparison:
| Feature | 8x8 Express | Comcast Business |
| --- | --- | --- |
| Unlimited calling within the U.S. and Canada | Yes | Yes |
| Call forwarding | Yes | Yes |
| Auto attendant | Yes | No |
| HD voice | Yes | Yes |
| Voicemail | Yes | Yes |
| Presence detection | Yes | No |
| Business SMS | Yes | Yes |
| Call logs | No | Yes |
| Hold music | No | Yes |
| Caller ID | Yes | Yes |
8x8 Cloud Business Phone Systems:
For small businesses.
All 8x8's small business VoIP plans are limited to 99 users and provide unlimited calling, high-definition (HD) voice quality, business SMS and texting, and mobile and desktop apps, among other features. 8x8's plans are suited for all forms of communication, including messaging, meetings, mobile, and more.
8x8's VoIP business plans come in four variations: Express, X2 Series, X4 Series, and X6 Series. The X Series plans were created for companies with one office or multiple offices, and customers have the freedom to mix and match X Series plans.
Technical Specifications:
PC and Mac.
Codecs supported: On Flex: Speex (NB, WB), PCM; G.711.
Secure login (AES-256 with RSA-1024).
Signaling via encrypted RPC.
Instant Messenger via XMPP.
Mobile App.
With the Virtual Office edition, users have access to a free mobile app designed for both Android and iOS devices. The mobile app allows you to manage your business communications from anywhere, access personal and business contacts, make 3-way calls, and improve collaboration with team messaging.
Benefits of 8x8's Mobile App:
Make calls on your smartphone using your 8x8 calling plan so you save on long distance and international calls.
Uses 4G, cellular calling plan, or Wi-Fi.
Avoid data roaming charges when outside the U.S. by turning off data roaming and using Wi-Fi hotspots.
VoIP Phones, Headsets, and Accessories.
8x8 offers a wide selection of hardware and accessories for businesses of all sizes. These include desk, cordless, and conference phones, as well as headsets and analog phones. Many of the accessories and headsets on offer are compatible with 8x8's various phone plans. Interested users can visit their website and browse the selection. 8x8 offers a flexible and month-to-month payment plan, which starts below $5.00 per month.
8x8 Business Solutions:
Contact Center.
8x8 offers a comprehensive cloud-based contact center software for businesses. Features include skill-based routing, queued and web callback, dialers, co-browser, quality management, and CRM integrations, among other features.
For contact centers, customer care is the biggest concern. Therefore, 8x8 created a software that comes equipped with a full suite of customer care features like self-service and guided interactive voice response, speech analytics, proactive chat, CTI screen pop-ins, co-browsing, and more.
There is no pricing listed on the 8x8 website. However, interested users can attend a live demo or contact the sales department for more information.
8x8 Video Meetings.
8x8 offers a free, online-based video conferencing solution with unlimited calling, free dial-in with toll-free numbers, HD video, and no meeting time limits. With an intuitive interface and unlimited capabilities, this solution is ideal for teams on the go or in remote locations.
The 8x8 Video Meetings solution can also be added to your Virtual Office X Series plan. Take your video conferencing to the next level through added voice and chat capabilities like inviting additional guests while you are in a meeting.
In addition, 8x8 introduced the Meeting Rooms solution, a cloud-based package that allows you to easily schedule, host, and join video meetings from other designated collaboration spaces. Unlike the original Video Meetings, which are best suited for mobile and desktop, the Meeting Room solution was created for collaborative conference rooms or huddle rooms.
You can visit the Meeting Rooms product page and request a quote.
Integrations:
With a vast selection of integration apps, you can effortlessly combine the features of 8x8 into the applications you use every day.
| CRM/ERP | Helpdesk | Productivity | Security |
| --- | --- | --- | --- |
| | | | |
| | Zendesk | | |
| | | | |
| | ServiceNow | | |
| | | G Suite | |
| | | Office 365 | |
| | | Microsoft Teams | |
| Mindscope | | Salesfusion | |
| Practice Partner | | GroupMe | |
| eAgent | | | |
| Top Producer | | | |
At a Glance:
| Plan | Pricing | Includes | Best For |
| --- | --- | --- | --- |
| Small Business X Series | $15.00 - $57.00 /user /mo. | Unlimited Calling | Small businesses |
| Enterprise X Series | $85.00 - $140.00 /user /mo. | Unlimited Calling | Enterprises |
Key Information:
| | |
| --- | --- |
| Legal Name | 8x8, Inc. |
| Founder | |
| Founding Date | Jan 01, 1987 |
| Address | 2125 O'Nel Dr., San Jose, CA 95131 |
| Number of Employees | 1500 |
| Number of Customers | 50000 |
| Email | |
| Telephone | |
| Website | |
FAQs:
What is the 8x8 phone system?
8x8 is a PBX phone system for small to large businesses. Its features include VoIP business phone systems, virtual contact centers, video conferencing, and more.
What is 8x8 Virtual Office?
The 8x8 Virtual Office manager is the title of their cloud-phone system or 8x8 VoIP. It is a modern and easy-to-use business phone system with mobile and desktop apps that allow you to manage all your customer-employee communication needs on the go.
Capabilities include management of inbound and outbound calls, automatic call forwarding and recording, SMS, instant messaging, virtual meetings, audio conferencing, and call reports.
The 8x8 phone system is easy to configure and operate and offers secure voice encryption. Depending on your package, you can make unlimited calls to over 40 countries.
How many employees does 8x8 have?
8x8 has 1,400 employees.
When was 8x8 founded?
8x8 was founded in 1987.
How do I setup my 8x8 phone?
Connect the phone to your provided Ethernet cable.
After your phone powers on, pick up the handset or turn the speakerphone on.
Follow the voice prompts and enter the Activation Code you received in your welcome email.
The phone will reboot and come online.
How do I cancel my 8x8 service?
You can cancel your 8x8 subscription by contacting them by telephone. The number to dial is (888) 898-8733.
What is 8x8's price range?
8x8 pricing ranges from $15.00 to $140.00 per user per month.
What are the advantages of 8x8 vs Nextiva?
When it comes to cloud-based communications, 8x8 and Nextiva are pretty much on an even keel. Both offer great features and price plans, and you can use both solutions across all devices from anywhere in the world.
They also integrate with a wide range of CRM systems and other applications. But 8x8 tops the list by offering more integrations and extra features, proving that it's a more versatile option.
Can I use my existing phones with 8x8?
Yes, you can use your existing phones or choose from their in-house range of IP phones or wireless telephony solutions.
How do I get in touch with 8x8 support?
Check out the 8x8 online knowledge base or speak to a community expert via their online portal 24/7 in the United States. You can also choose to redirect your question to the 8x8 technical team.
Can I do an 8x8 VoIP speed test?
Yes, you can. On the bottom of their homepage, under Tools, select VoIP Speed Test. The test will automatically measure the quality and performance of your internet connection between your home or office network and the 8x8 servers. Chrome does not work with this test so use Firefox instead.
What are some 8x8 alternatives?