eVoice reviews, pricing, FAQs
eVoice offers an online phone service, including a virtual phone number for small-medium businesses.
Updated on April 1st, 2019
The SMB Guide is reader-supported. When you buy through links on our site, we may earn an affiliate commission. Learn more
eVoice is a virtual phone system that automatically answers calls and routes them to any phone number or mobile device of your choice.
eVoice Pricing:
| Plan Name | Monthly Price |
| --- | --- |
| eVoice Lite | $12.99 |
| eVoice 1 | $29.99 |
| eVoice 2 | $49.99 |
| eVoice 3 | $79.99 |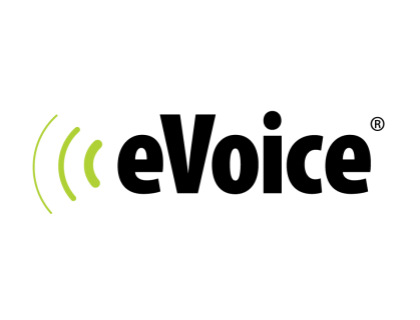 eVoice Review:
Pros: Easy to use, able to forward calls to mobile, good price point.
Cons: Customer service.
Bottomline: An affordable phone system for small businesses and solo entrepreneurs.
eVoice Key Information Table:
| | |
| --- | --- |
| Co-Founders | |
| Founded | 2000 |
| Headquarters | Los Angeles, CA |
| CEO | |
| Number of Employees | 1,000+ |
| Number of Customers | 5,000+ |
| Phone | 1 (877) 581-5789 |
| Address | j2 Global, Inc. 6922 Hollywood Blvd., 5th Floor, Los Angeles, CA |
| Website | |
eVoice FAQs:
What is the price range of eVoice?
The eVoice virtual business phone service has four price tiers ranging from $12.99 to $79.99 per month. eVoice Lite gives you 300 minutes, 2 extensions, and 6 business telephone numbers. With eVoice Plan 1 you get 1,000 minutes, 5 extensions and 6 phone numbers, Plan 2 offers 2,000 minutes, 10 extensions and 30 phone numbers, and Plan 3 offers 4,000 minutes, 15 extensions, and 45 business phone numbers respectively.
What is eVoice and how does it work?
eVoice is a virtual phone system that can automatically answer and route incoming calls to any device, person or department, no matter where you are. It is marketed as a small business phone service but because the platform is customizable, mid-large businesses can also make use of it. Businesses are able to choose local, toll-free, or international numbers. You can create your own custom greeting and all incoming calls are answered 24/7 by an auto attendant. Features include call routing schedules, voicemail messages, inbound faxing, and extensions that you can easily activate via the eVoice cloud-based interface online.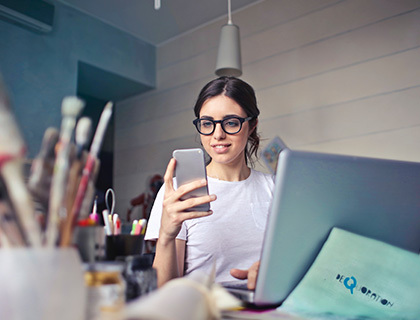 eVoice vs. Grasshopper
Grasshopper offers three tiers ranging from $29.00 to $89.99 per month, which is comparable with eVoice. Although Grasshopper offers fewer phone numbers and extensions, you get unlimited call handling and minutes. Both providers offer the same features but Grasshopper's reputation surpasses eVoice.
What is eVoice Live Receptionist?
If you prefer a human voice to an auto attendant's, eVoice Live Receptionist is a premium answering service with a dedicated team of 4-6 virtual receptionists that answer and route your calls, schedule appointments, and handle administrative tasks. The team is available between 8am - 8pm ET. There are three plans ranging from $129.99 to $399.99 per month.
What is eVoice click to call?
eVoice Click to Call is a widget that allows you to create your own custom "Call-Me" button for your website, blog, email or marketing material. This feature is included in your eVoice plan.
Is there an eVoice app?
Yes, you can install the free eVoice mobile app for iOS and Android.
How can I get in contact with eVoice customer service?
Go to evoice.com/support for the eVoice knowledge base. You can also speak to an eVoice customer service representative via online chat 24/7, or call them on 1 (866) 761-8109.
Where do I find the eVoice login page?
You can log in via their website or go to evoice.com/login.
What are some eVoice alternatives?
eVoice Reviews:
| Reviewer | Review |
| --- | --- |
| | The eVoice service has some very interesting features that make it stand out from the competition like Ring Central Professional, Grasshopper and Nextiva Professional. The one I liked best was the ease to make outbound calls on both the mobile app and on a configured landline. There was no messing about having to call a data center then having to relay a call from their in order to show the business number as the caller ID. This is a major point as it is okay, once in a while, going through Grasshoppers convoluted method of making out bound calls but when you are making many a day it soon becomes an extremely tiresome task. Another strong point is that voice's over charge minutes are cheaper than most of the competitors rates at roughly 3.9 c additional minutes compared to Grasshoppers 6c per minute. Additionally if you can find a use for a 100 or 2000 participant call conference bridge then this is another winning point for eVoice that leaves an PSTN overlay network such as Grasshopper unable to compete. |
| | eVoice has grown steadily as a popular alternative to traditional business phone systems since it was developed in 1995. And with more and more services adopting mobile applications, VoIP is more popular than ever. It would truly serve any business well to invest in an online phone system. If you're still using an outdated landline service, or are unhappy with your current system, give eVoice a try, and see why millions of happy users have switched to eVoice. |
| | I signed up for the 30 day free trial, input my credit card to be billed after the trial was over, spent time configuring my account, tested to make sure it all worked, then started giving out the new eVoice phone number. A few days later, I am getting no calls, and when I try to use the iPhone app, it says "number disabled." I can't login to their website anymore either: "Username/password combination invalid." I email their support – where's my account? They write back they disabled it because they "suspected fraud" and that I should fax them my credit card statement if I want my account back. Why would I want an account at a place that will cut you off with no notice or warning?They could have CALLED ME ON MY PHONE NUMBER to tell me they suspected fraud and ask me to prove something before cutting off the primary, universal, only-phone-number-you-need. Terrible, awful, really screwed me up to have the number disabled after I gave it out to important new contacts — the whole purpose for which I signed up for the service. |
| | I use a virtual phone line service from eVoice, which lets me setup a small business phone line and forward it to my smartphone so that I only need to carry one mobile device and all of my calls (personal and business) ring on that device. eVoice works great, and I have absolutely no complaints about it. In the past I used a virtual phone line from Grasshopper, which also worked great. I switched from Grasshopper to eVoice mainly to get a slightly lower monthly rate. |