eVoice Reviews, Pricing, and FAQs
eVoice offers an online phone service, including a virtual phone number for small-medium businesses.
Updated on March 28th, 2022
The SMB Guide is reader-supported. When you buy through links on our site, we may earn an affiliate commission. Learn more
eVoice is a virtual phone system that automatically answers calls and routes them to any phone number or mobile device of your choice.
Updates:
Updated 28th of March 2022
We updated eVoice's pricing information.
Updated 20th of February 2020
We added information about eVoice's reputation and comparisons with leading competitors.
Also Consider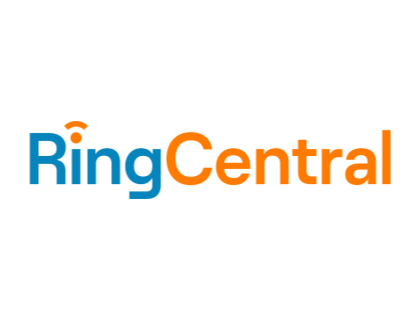 Full Featured Phone System, Fax, VoIP, and More
Get a Quote
Free trial available.
No contract required.
Includes call recording, call logs, conferencing, and more.
Pros and Cons:
Pros
Desktop and mobile access.
Create custom greetings for callers.
Free 30-day trial with any plan.
Upgrade your plan at any time.
Cons
No money-back guarantee.
Number of toll-free and local lines is limited.
Review:
eVoice is an easy-to-use virtual phone system that works for small and large teams. With eVoice, users can set up virtual phone numbers, create an advanced voicemail system, and manage inbound calls efficiently. eVoice works on desktop and mobile devices, so no additional hardware is necessary. However, important features like web conferences can only be accessed by paying an additional fee.
Pros:
Easily forward calls to any number.
Create local and toll-free numbers for your business.
Set up extension numbers.
Use voicemail for email and text.
Cons:
While eVoice does have numerous call management options, collaboration features like web conferencing, online faxing, and video conferencing are only available as a "Premium" add-on with an additional monthly price. Furthermore, eVoice's pricing structure is somewhat misleading as the website states the cost "per user" for each of their plans, yet subscribers must pay the total listed in small print regardless of how many users they have.
Reputation.
Out of 15 customer reviews on GetVOIP, eVoice only received a 1.8 out of 5 rating. Common complaints included poor customer service and costly billing errors. We found similar complaints from former customers on VirtualPBXPhoneSystems.com.
eVoice's parent company, J2 Global, has received numerous complaints from customers is rated "F" by the Better Business Bureau.
Pricing:
eVoice has one monthly plan which costs $14.00 per user. Customers receive two months free if they sign up for the annual plan ($12.00 per user per month). eVoice offers custom plans for customers who require more than 10 lines.
eVoice vs. RingCentral:
RingCentral offers several tools that are not included with any of the eVoice plans, including file sharing, task assignments, and calendar sharing. Furthermore, any RingCentral plan can be configured to the number of users that you want, while eVoice limits the number of users in each of their plans.
eVoice vs. RingCentral Comparison:
| Offering | eVoice | RingCentral |
| --- | --- | --- |
| Starting Price | $14.00 /user. | $29.99 /user /mo. |
| Unlimited minutes | Yes | Yes |
| Hold music | No | Yes |
| Online faxing | Yes | No |
eVoice vs. 8x8:
8x8 offers discounts for a high volume of users, making it a more logical option for larger teams. Call recording is not included in the most basic plan, but it is included in all other plans, while eVoice users must pay an additional fee for call recording with any plan that they select.
eVoice vs. 8x8 Comparison:
| Offering | eVoice | 8x8 |
| --- | --- | --- |
| Starting Price | $14.00 /user. | $15.00 /user. |
| Unlimited minutes | Yes | Yes (within the U.S. and Canada) |
| Mobile/desktop app | Mobile only | Yes |
| Voicemail | Yes | Yes |
| Unlimited extensions | Yes | No |
| Integrations | None | G-Suite and Office 365 |
| Online faxing | Yes | No |
eVoice vs. Avaya:
Avaya starts at $19.99 per user per month, but it has many collaboration tools that eVoice lacks, such as instant messaging, file sharing, and video conferencing for up to five participants at no extra charge. eVoice includes unlimited extensions in its cheapest plan, while Avaya does not.
eVoice vs. Avaya Comparison:
| Offering | eVoice | Avaya |
| --- | --- | --- |
| Price | $14.00 /user. | $19.99 /user. |
| Call recording | No (extra cost) | Yes |
| Instant messaging | No | Yes |
| Video conferencing | No (extra cost) | Up to 20 participants |
| Unlimited minutes | Yes | Yes |
Key Information:
| | |
| --- | --- |
| Legal Name | j2 Global, Inc. |
| Founder | |
| Founding Date | Jan 01, 1998 |
| Address | 700 W 7th St, 15th Floor, Los Angeles, CA 90017 |
| Number of Employees | 2500 |
| Number of Customers | 11000000 |
| Email | |
| Telephone | |
| Website | |
At a Glance:
| Unlimited minutes | Yes |
| --- | --- |
| Custom voicemail | Yes |
| Online fax | Yes |
| Video conferencing | Yes (with add-on) |
| Call screening | Yes |
| Payment options | Monthly and annual |
| Max number of users | 10 |
FAQs:
What is j2 eVoice?
eVoice is a phone system offered by j2 Global that automatically answers calls with a professional electronic greeting and then sends it to any number of choice.
What is eVoice's price range?
eVoice has one monthly plan which costs $14.00 per user.
What is eVoice and how does it work?
eVoice is a virtual phone system that can automatically answer and route incoming calls to any device, person, or department, no matter where you are. It is marketed as a small business phone service but because the platform is customizable, mid-large businesses can also make use of it. Businesses are able to choose local, toll-free, or international numbers. You can create your own custom greeting and all incoming calls are answered 24/7 by an auto attendant. Features include call routing schedules, voicemail messages, inbound faxing, and extensions that you can easily activate via the eVoice cloud-based interface o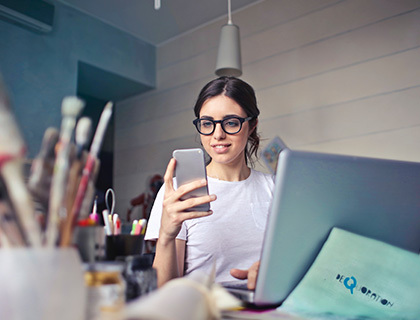 What is the difference between eVoice and Grasshopper?
Grasshopper offers three tiers ranging from $26.00 to $80.00 per user per month, which is comparable with eVoice. Although Grasshopper offers fewer phone numbers and extensions, you get unlimited call handling and minutes. Both providers offer the same features but Grasshopper's reputation surpasses eVoice.
What is eVoice Live Receptionist?
If you prefer a human voice to an auto attendant's, eVoice Live Receptionist is a premium answering service with a dedicated team of 4-6 virtual receptionists that answer and route your calls, schedule appointments, and handle administrative tasks. The team is available between 8 am and 8 pm ET. There are three plans ranging from $139.95 to $399.95 per month.
What is eVoice Click to Call?
eVoice Click to Call is a widget that allows you to create your own custom "Call-Me" button for your website, blog, email, or marketing material. This feature is included in your eVoice plan.
Is there an eVoice mobile app?
Yes, you can install the free eVoice mobile app for iOS and Android.
How can I get in contact with eVoice's customer service?
Go to evoice.com/support for the eVoice knowledge base. You can also speak to an eVoice customer service representative via online chat 24/7, or call them on 1 (866) 761-8109.
What are some alternatives to eVoice?