23 Best Cloud Services for Small Business
Top 23 best cloud services with ratings and pricing information for 2018. Includes answers to common questions about cloud solutions for small business.
5 min read • Last updated on September 10th, 2018
23 Best Cloud Services for Small Business
Cloud services allow companies to backup and access important data from multiple devices, wherever they can get an internet connection. Cloud business solutions ensure no one is reliant on a single computer, or a single location for accessing important business information, and that data is always there when needed.
Best Cloud Services for Small Business:
| Cloud Service Company | Average Customer Rating | Starting Price |
| --- | --- | --- |
| | 5.0 | $0.023 /GB /mo. |
| | 5.0 | $0.002 /GB /mo. |
| | 4.0 | $5.00 /computer /mo. |
| | 4.0 | $5.00 /user /mo. |
| | 4.5 | $12.00 /user /mo. |
| | 4.5 | $12.50 /mo. for 3 users |
| | 4.5 | $8.00 /user /mo. |
| | 4.5 | $0.026 /GB /mo. |
| | 4.5 | $1.99 /mo. for 100 GB. |
| | 4.5 | Free for first 5 GB. |
| | 4.5 | Free for up to 25 GB /mo. |
| | 4.5 | Free for first 5 GB. |
| | 3.5 | $4.00 /user /mo. |
| | 4.5 | €9.00 /mo. for 3 users, 25 GB. |
| | 4.5 | n/a |
| | 3.5 | Free for 1 user and 5GB. |
| | 4.5 | $0.037 /hr. |
| | 5.0 | $3.99 /user /mo. |
| | 4.0 | n/a |
| | 3.5 | $39.00 /year for 5GB. |
| | 4.0 | $7.49 /user /mo. |
| | 4.5 | $5.00 /user /mo. |
| | 4.0 | $20.00 /user /mo. |
Cloud Services FAQs:
What is the price range for cloud services?
Cloud services can cost between $0.00 and $39.99 per user, per month or more, depending on which cloud service you choose and the features your business needs.
Why is pricing so different among cloud based services?
You might notice that some business cloud services, such as Amazon S3, charge monthly for GB used, while others, like Dropbox Business, charge per user for a specific amount of storage. The difference is that services like Amazon's store large volumes of information for web-based software, such as a website, while Dropbox Business stores documents, photos, etc. for users.
Should my company be investing in cloud business solutions?
If you need to store data online for your website, or as part of a web-based application, you won't have a choice - a cloud based server is necessary. Cloud storage for business is likely to be really convenient if employees regularly need to use or share documents, photos, or spreadsheets. This type of cloud file sharing for business allows the documents to be shared online among employees and accessed anywhere.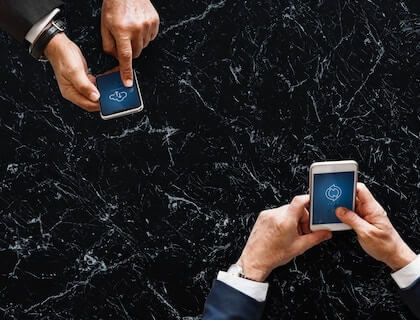 Best Cloud Storage for Business:
iDrive.
Dropbox Business.
pCloud Business.
Sync.com.
Google Drive.
Egnyte Business.
Box.
Tresorit.
How can I decide which provider of cloud space for business is right for me?
It depends on what you're looking for. If you need it for web-based software, you'll likely be talking to your IT people about your data needs and working together to decide on which platform offers the right features and affordability.
If you want cloud services for business focused on storing and sharing documents, images, spreadsheets, videos and information like this between employees, you'll want to check ratings and reviews, then do some free trials. Pricing is fairly similar for these services, so ease-of-use is often the most important factor.
What companies should use cloud solutions for small business?
The type of company doesn't matter that much. If your company uses computers and relies on information stored on those computers in the form of documents, spreadsheets, photos, videos, etc, cloud solutions will provide you with backup, shareability, and accessibility from any device where there is an internet connection. Most of the time, cloud services for business make sense.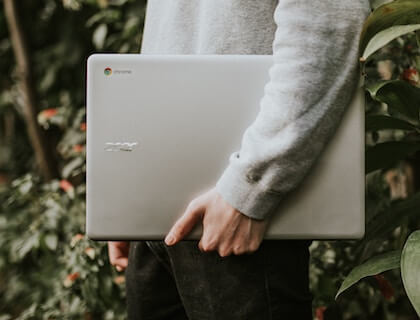 Best Cloud Backup Solution for Small Business:
IDrive.
Carbonite.
Jungle Disk.
Microsoft Azure.
OpenDrive.
Amazon S3.
Backblaze.
Dropbox.
Are there any cloud storage companies that offer a free trial?
Yes, in fact, nearly all of them offer some sort of free trial. This is usually for a certain number of days, or for a certain amount of data or users for free. It's worth sampling these to gauge the company's cloud IT services and make sure they're easy for your company to use.
What is a cloud server for small business?
Companies used to keep their own servers, or powerful centralized computers that can be accessed by other computers, on premises. A cloud server is having these servers stored offsite and managed by another company. This is what most cloud services provide.