Best Small Business Phone Systems for 2023
Get information on the top business phone systems, including pricing, reviews, and answers to common questions.
Updated on February 6th, 2023
The SMB Guide is reader-supported. When you buy through links on our site, we may earn an affiliate commission. Learn more
A business phone system is a specialized network designed around the needs of businesses. They come equipped with a variety of features to help manage incoming phone calls and company communications. Business phone systems are essential for sales departments and customer service.
Our Pick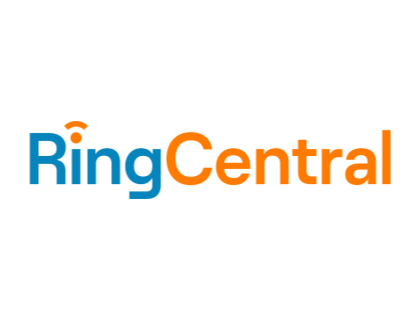 Full Featured Phone System, Fax, VoIP, and More
Get a Quote
Free trial available.
No contract required.
Includes call recording, call logs, conferencing, and more.
Why We Chose RingCentral:
RingCentral is cloud-based and integrates well with third-party applications. It also allows each user to have their own conference bridge and web conferencing account.
There is an extensive range of customizable features, like integration capabilities, excellent security, and great customer support. They also offer several price plans to suit the budget of any business.
Things to Consider When Choosing Business Phone Systems:
Companies that offer scalable features and various price plans are a good option for a growing business, as your needs may change over time and it would be easier to stay with the same service.
Some systems are aimed at small businesses and offer more tailored and affordable services. While it may seem better to choose a more robust system, this can be costly and you will be paying for services you won't use.
Ensure that the system you choose is compatible with other applications you use. If the system is incompatible, this will cause unnecessary delays for your business.
Best Business Phone Systems:
| Rank | Name | Offer | Review | Learn More |
| --- | --- | --- | --- | --- |
| 1. | | From $32.99 /user /mo. | Excellent integration capabilities and customization options. | |
| 2. | | From $15.00 /user /mo. | Able to handle large volumes of calls reliably. | |
| 3. | | Contact for quote. | There are no data caps and the speed is great. Fibre-optic options are limited. | |
| 4. | | From $23.00 /user /mo. | Scalable features with great mobile support. | |
| 5. | | From $25.99 /user /mo. | Offers a wide range of features with great plug-ins. | |
| 6. | | From $5.00 /user /mo. | Offers a great recording feature and good call quality. | |
| 7. | | From $9.95 /user /mo. | Call forwarding and voicemail are automated. System is cloud-based and ideal for small businesses. | |
| 8. | | From $31.00 /mo. | Provides a voice-to-email feature and great call screening. | |
| 9. | | Contact for quote. | There is no Dropbox integration, but the reporting and tracking capabilities are impressive. | |
| 10. | | Contact for quote. | A large range of cloud-based products and hardware are available. | |
| 11. | | From $30.95 /user /mo. | Offers great cutomer support and frequent updates. | |
| 12. | | From $18.95 /user /mo. | Integrates well with most CRM systems. | |
| 13. | | From $19.95 /user /mo. | Offers great compatibility with existing hardware and landline phones, and has excellent call quality. | |
| 14. | | From $14.99 /user /mo. | Great call quality with convenient mobile apps. | |
| 15. | | Contact for quote. | User-friendly with lots of features, but can be expensive. | |
| 16. | | Free and paid options. | Excellent audio and video quality, but some features must be purchased additionally. | |
| 17. | | From $19.99 /line /mo. | Great UI, but a high internet speed is required. | |
| 18. | | Contact for quote. | Integrates well with most third-party apps except for Google applications. | |
Last updated on 01/08/2020.
Pros and Cons:
Pros
Higher speed.
Better suppport.
Scalable features.
Cons
More expensive.
Complex software can slow down your desktop.
Not all software is compatible with third-party applications.
How Business Phone Systems Work:
To better understand how a business phone system works, you have to choose a phone system type that suits your business's communication needs.
There are two types of business phone systems: - Multiline. - Private Branch Exchange (PBX).
Multiline:
The multiline is a traditional system where users have a central phone to host multiple phone numbers. With this system, a maximum of eight to 10 individual extensions are spread throughout an office. Employees make and accept calls by pressing a specific key for a particular phone number, generally labelled "Line 1", "Line 2", "Line 3", etc.
The multiline phone system is ideal for startups and small businesses who don't have a lot of offices and internal departments. However, communication is key in a place of work. If you have a mid to large size business, it's best to choose the business phone system with the least limitations.
Private Branch Exchange (PBX):
A PBX phone system works the same as a multiline but allows you to connect to every office and department, with no limit to the number of extensions needed. Equipped with an automated buffer, an electronic, central receiving area, the system completely removes the human element.
For Example:
Instead of manually transferring every call, a PBX system allows callers to perform one of two actions:
If the caller dials a central line, they can either immediately dial an extension number or listen to an automated list of phone extensions.
If the caller dials one of the extensions, the caller will completely bypass the system and connect.
A great advantage of the PBX system is the ability to make internal calls. By simply dialing the last three digits of a phone number, employees can instantly connect to their colleagues in different departments.
What is a Unified Communications system?
As technologies continue to evolve, the methods in which employees communicate with customers, clients, and colleagues has changed. A unified communications system is a comprehensive phone system that supports this change, providing all methods of communication in one system, including traditional phone calls, audio and video conferencing, online faxing, and more.
Business Phone System Features:
Traditional phone calls.
Conference calls.
Video and web conferencing.
Instant messaging.
Text messaging.
Faxing.
FAQs: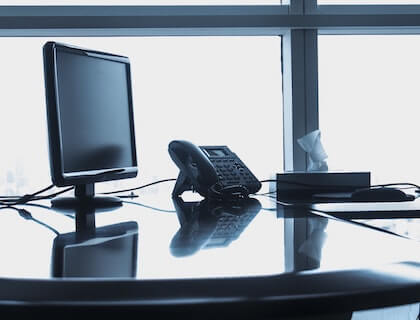 What is the best business phone system?
How much does a business phone system cost?
A small business phone system can cost between $5.00 and $29.99 per user per month, depending on the company you choose and the features your business needs.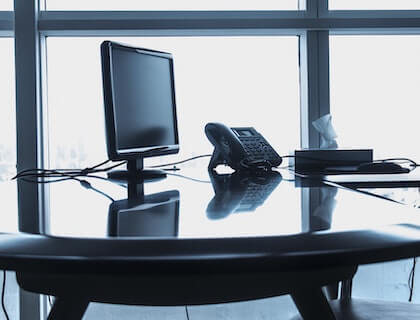 What are the different types of phone systems?
Is Google Voice good for business?
Users report that Google Voice is better-suited to small businesses or individuals. Having a dedicated VoIP would be better for larger companies as it is more stable and offers better support.
Do small businesses need office phone systems?
If your business depends on a large volume of phone calls, small office phone systems can be essential. For example, if you have a phone sales team or handle a high volume of customer service phone calls, the features small business phone service providers offer are critical.
Should I buy small business phones?
If not all of your employees have or can afford smartphones that can use an app to access services from business phone service providers like RingCentral, you'll want to consider buying small business phones. Some companies may choose to do this to increase security as well.
What are the key features for telephone systems for small business?
Auto-attendant.
Paging group.
Ring group.
CRM integration.
Group directory.
Administrator portal.
Unified messaging.
Integrated instant messaging.
How does a business phone system work?
A business phone system will have a central phone system that links to a number of other individual phone lines within a department. The different lines are separated by extensions, such as "Line 3" or "Line 4."
Which phone service is best for using via internet?
RingCentral Office.
Vonage Business Cloud.
NetFortris.
eVoice.
Ooma Office.
Is a cloud based phone system right for my business?
It depends on your business and industry. The VoIP cloud-based phone system is unlike traditional on-premise hardware, as the main requirement of the phone system is to deliver calls over an internet connection. Generally, a cloud-based phone system can save your business 40-80% in phone costs.