Jive Software Reviews, Pricing Info and FAQs
Find out more about Jive software with customer reviews, ratings, pricing information and frequently asked questions.
Updated on August 25th, 2019
The SMB Guide is reader-supported. When you buy through links on our site, we may earn an affiliate commission. Learn more
Also Consider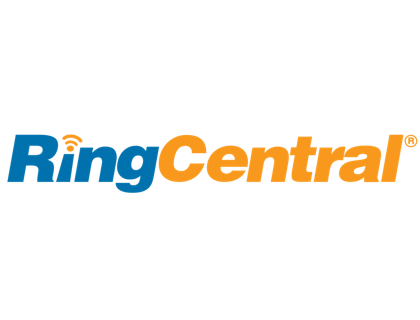 VoIP, Phone System, Video Conferencing, Fax and more.
Get a Quote
Free trail available.
No contract required.
Get unlimited video meetings, conference calls, and phone calls.
Pricing:
Jive does not list any pricing information on their website. You can contact the vendor to request a customized quote.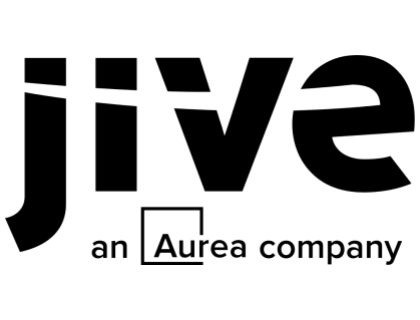 Review:
Pros: Superb tracking and reporting capabilities.
Cons: No Dropbox integration capability.
Bottomline: Great social collaboration platform that enables businesses to achieve strategic alignment.
Key Information:
| | |
| --- | --- |
| Co-Founders | |
| Founded | 2001 |
| Headquarters | Campbell, CA |
| Number of Employees | 700 |
| CEO | |
| Address | 300 Orchard City Drive, Suite 100, Campbell, CA 95008 |
| Phone Number | +1 669-282-4000 |
| Website | |
Reviews:
| Source | Review |
| --- | --- |
| | A company like this shouldn't have this high of a score. Jive decided to shut down Producteev, a large task managing system, without even telling their users! This is ridiculous, and should not happen. I discovered this because there were some bugs I sought a solution for. They didn't tell me. Luckily I was in time to export my data from the program. Discontinuing like this is abosolutely NOT DONE. Will not do business with this business anymore, and encourage you to do the same. I switched to ClickUp, a wonderful progam. The people responded quick and helped me migrate my data. |
| | Last year we signed on with Jive. Customer service was nothing to write home about but we worked our way through and got our real estate company and sale people using the platform and relying on it as a intercompany communication tool and resource site. I never receive a renewal invoice and had no idea our 1year agreement lapsed. I get an email that my account is suspended! I can't get reach anyone for days, I have no access to my content. This company is awful to work with. On to Facebook workplace I guess |
| | Not an ethical or trustworthy company. They shut down their services (like Producteev) suddenly and without notice and without allowing their customers to get their valuable data from the site first. Then they don't provide any support to people who lost their data. Extremely unprofessional and selfish! |
| | Shut down a service (Producteev) without even notifying its users by email. After numerous complains, they open it again for a week, again without notifying users by email. I am lucky that I have not paid for this. |
| | If I could give Zero I would. Ridiculous that you are shutting down Producteev, more even more selfish and disappointing is the fact there is no mention of the program not being available in less than a week on the website. Hard to respect or support a company who has so little regard for customers. |
FAQs:
What is Jive Software used for?
Jive Software is an enterprise social networking software developer. Jive offers a comprehensive suite of collaborative tools and intranet solutions.
See key information for more.
How much does Jive Software cost?
Jive charges customers monthly on a tiered per seat basis. However, Jive does not reveal pricing on their website.
Read customer reviews.
Is Jive open source?
Yes, Jive was founded on open source technologies.
See our review for more.
What is the Jive intranet?
Jive's intranet software creates a place for your team to communicate and collaborate. You can also manage employee engagement and your knowledge base on the Jive intranet system.
Is there a Jive CMS?
Jive does not have its own content management system per se, but it has integrations for popular CMS tools like Microsoft SharePoint Online.
Can I buy Jive software stock?
Yes. The ticker symbol on the stock exchange is JIVE. There was a Jive software acquisition by a company called Aurea in 2017.
Who are main Jive's competitors?
Some of Jive's top software competitors are Slack, Upland Workfront, Get Satisfaction and SmartSheet.
Is there a free trial of Jive collaboration software?
You can sign up for a free 30-day trial of Jive-n available at jive.com with no long-term commitment. You can use it with your team right away to stay in engaged as part of the Jive community
Does Jive sell live chat software?
There is no Jive chat feature, but Jive does have an integration for LiveChat. You can integrate your LiveChat account with Jive to keep communicating with customers in real time.
What are the Jive server requirements for a business?
Jive recommends a server with a minimum of 4 GB of RAM and a 2 GHz dual-core processor.
What are some Jive alternatives?