Mitel
Compare Mitel with Jive, Grasshopper, and other business VoIP providers. See pricing, features, and FAQs.
Updated on September 19th, 2023
The SMB Guide is reader-supported. When you buy through links on our site, we may earn an affiliate commission. Learn more
Mitel is a telecommunications provider that develops business solutions, including VoIP business phone systems. Companies can use Mitel VoIP software to streamline their phone services and communications by making everything web-based.
Also Consider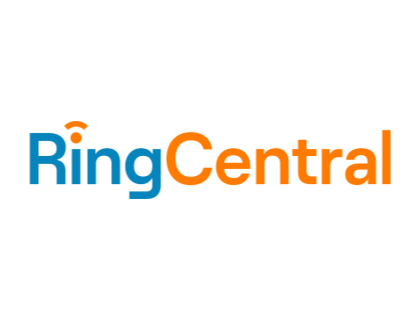 Full Featured Phone System, Fax, VoIP, and More
Get a Quote
Free trial available.
No contract required.
Includes call recording, call logs, conferencing, and more.
Mitel Pros and Cons:
Pros
Wide selection of business phone systems available.
Cloud-based and on-site business phone systems.
Ideal for small to large-sized businesses.
Flexible and feature-rich plans.
Excellent collaboration tools.
Cons
Not suited for startup businesses.
Pricing not readily available on its website.
Mitel's own mobile voice and data infrastructure may not be compatible with a client's existing hardware.
Costly tech support.
Review:
Mitel offers a flexible and reliable business phone system that efficiently facilitates business telecommunication operations.
Offering both cloud-based and on-site phone systems, Mitel provides businesses with an extensive selection of packages designed for businesses of varying sizes. For businesses that require powerful collaborative tools, Mitel offers features like scheduled events, real-time notifications, file sharing, audio and video conferencing, and a built-in VPN.
Pros:
Mitel offers a variety of feature-packed business phone systems.
Businesses have the option of choosing between cloud-based and on-site phone systems.
Plans are designed to suit small and large-sized businesses, offering tailored packages for businesses with as many as 150,000+ users.
Mitel has a vast selection of collaborative tools available, including file sharing, real-time instant messaging, audio/video conferencing, and presence detection.
Cons:
Mitel's plans are not suited for solo entrepreneurs or startup businesses.
The platform's pricing is not readily available on its website.
Because Mitel has its own mobile voice and data infrastructure, your current hardware may not be compatible.
Reputation:
We were unable to find any online reviews of Mitel.
Pricing:
Mitel's pricing is not readily available on its website. Interested users should fill out the site's online contact form for a custom quote.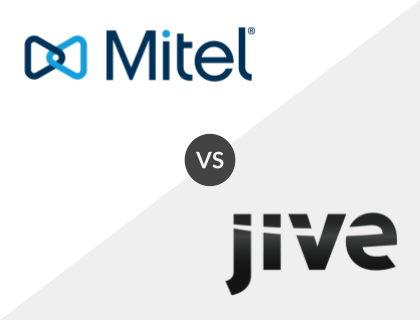 Mitel vs. Jive Software:
Jive Software offers features like faxing, custom greetings, and auto attendant. In comparison, Mitel users receive similar features plus advanced services like unlimited minutes, audio conferencing, and an admin portal. Neither platform's pricing is readily available on its websites.
Mitel vs. Jive Software Comparison:
| Feature | Mitel | Jive Software |
| --- | --- | --- |
| Unlimited calling | Yes | No |
| Call forwarding | Yes | Yes |
| Auto attendant | No | Yes |
| Admin portal | Yes | No |
| Voicemail capabilities | Yes | Yes |
| Presence detection | No | No |
| Business SMS | Yes | Yes |
| Faxing capabilities | No | Yes |
| Audio conferencing | Yes | No |
| Custom greetings | No | Yes |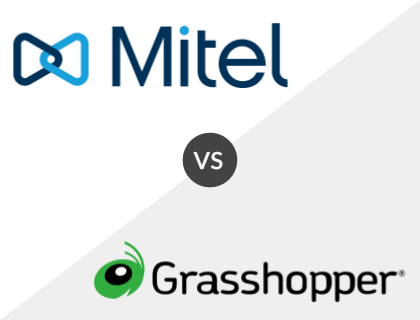 Mitel vs. Grasshopper:
Grasshopper's virtual phone system starts from $31.00 per month and includes call forwarding, faxing, voicemail, and custom greetings. By contrast, users need to contact Mitel for a custom quote, but the platform offers similar features with the addition of audio conferencing and business SMS.
Mitel vs. Grasshopper Comparison:
| Feature | Mitel | Grasshopper |
| --- | --- | --- |
| Unlimited calling | Yes | No |
| Business SMS | Yes | No |
| Call forwarding | Yes | Yes |
| Faxing capabilities | No | Yes |
| Hold music | No | No |
| Auto attendant | No | No |
| Voicemail | Yes | Yes |
| Reports | No | Yes |
| Audio conferencing | Yes | No |
| Customer greetings | No | Yes |
Cloud Business Phone Systems:
Mitel offers cloud-based business phone systems with powerful platforms that deliver hosted voice, unified communications, and innovative collaborative tools for businesses of all sizes.
MiCloud Connect.
Mitel offers an all-in-one communications, collaboration, and contact center solution called MiCloud Connect. Created for businesses of all sizes, the cloud-based phone system is able to transform the way you conduct business, thanks to standard and advanced features, such as audio conferencing, video collaboration, instant messaging, and call recording, to name a few.
With MiCloud Connect, users can get work done faster with single-click functionality, upgrade permissions in real time, while also bringing the entire team together with instant messaging, conferencing, screen sharing, and file sharing.
MiCloud Connect offers three pricing plans for small businesses: Essentials, Premier, and Elite. All plans include PBX features, unlimited monthly minutes, web and audio conferencing, business SMS, and a softphone. However, more exclusive features like voicemail transcription, call recording, and CRM integration can only be found in the Premier and Elite plans.
MiCloud Connect's pricing is based on the number of users your business requires.
MiCloud Connect Features:
Web and audio conferencing.
Participant management.
Recent history and call logs.
Virtual Private Network (VPN).
Call Handling
Voicemail.
Call routing.
Call forwarding.
Paging.
SIP trunking.
Mitel Business Analytics.
Mitel's phone system includes a mobile-ready call analytics tool for businesses of varying sizes. With this solution, you can gain insight into the operation of your business's communication system and enjoy benefits like improved customer service and call handling performance, increased sales, and early telephone fraud detection.
Features include incoming call analytics, historical call analytics every 12 months, and real-time call traffic reports. The system also provides reports on Percentage of Calls Answered (PCA), Grade of Service (GoS), and unreturned missed calls reports.
MiCloud Flex.
MiCloud Flex, formerly known as Mitel's enterprise option, offers a cloud-based communications platform to boost efficiency, simplicity, and mobility. Strategically designed for large businesses, the system offers features like local number portability, direct inward dialing, unified messaging, and multi auto attendant.
Clearspan.
Clearspan is Mitel's carrier-grade cloud communications system created for enterprises, universities, and large institutions. Clearspan's call processing architecture is capable of serving over 100,000 users, boasting powerful features like web collaboration and conferencing, a full-featured contact center, auto attendant, and unified messaging.
Unified Communications System.
Mitel's unified business phone system works to improve team collaboration by combining voice, chat, video, and contact center features in one complete solution. Created to manage large workflows and call volumes, the Mitel Unified Communications (UC) system features multiple cloud-based platforms and a variety of hardware options to cater to different business needs.
Businesses looking for flexibility will enjoy Mitel's UC system, which lets you deploy on premises, in your private cloud, or a mix of both.
Mitel Collaborative Tools:
MiTeam Meetings: A video conferencing tool designed for businesses with employees all over the world. The online-based solution allows employees to effortlessly transition between chat, voice, and video on a single application.
Mitel Teamwork: A collaborative web and mobile application equipped with integrated tools, including real-time instant messaging, audio/video conferencing, and desktop sharing. This tool was created for the MiCloud Connect user.
MiCollab: An enterprise collaboration software and tools platform for large-sized businesses. Features include file annotations, calendar and Outlook integration, secure remote working, single number reach, and a WebRTC softphone. Mitel MiCollab works well with MiTeam Meetings.
Mitel OfficeLink: A mobile application that was strategically designed for growing businesses. The application allows employees to answer calls from customers wherever they are, ensuring your customer satisfaction levels remain high. Features include business-class voice quality, instant messaging with history, and group calling, conferencing, and chat.
Mitel Phone Manager: A powerful phone management application that simplifies the communication process thanks to features like call control from desktop, presence detection, ACD agent control, and much more.
Mass Notification: A reliable mass communication application that sends alerts across a wide range of channels and devices. The application is also great for cases of emergency.
Mitel InAttend: An attendant solution with a wide selection of integrated tools for achieving high-quality attendant performance, specifically during periods of high traffic. Features include support for the visually impaired, call recording, multi-language support, and detailed reporting, among other features.
Top Features & Benefits:
Available for iOS, Android, and web.
Audio conferencing with web sharing.
Individual and group chat.
Business SMS texting.
File sharing.
To-do list creation and tracking.
Real-time notifications and communications.
Scheduled events.
Notifications to a wide range of devices.
On-Site Business Phone Systems:
Mitel's on-site business phone solutions are reliable, flexible, and feature-packed with services like auto attendant, dynamic extension, hot desking, and real-time messaging, video, and voice calling.
MiVoice Business.
MiVoice is an on-premise business communications platform with voice, messaging, mobility, presence, and conferencing capabilities. Other features include day and night mode, call routing, unified messaging, on hold music, and call screening.
Created to meet the communication and collaboration needs of businesses from 5 to 130,000 users, MiVoice Business is one of Mitel's top of the line on-site phone systems and a popular choice for large businesses.
MiVoice Connect.
With simple administration, exceptional user experience, and advanced integrations, MiVoice Connect successfully combines all collaborative tools into one easy to use interface. With this system, you can find contacts, check their availability, and instantly connect via phone, instant messaging, video, desktop sharing, or conference calling.
Additional MiVoice Connect Features:
Softphone.
Workgroups.
Event wizard.
Multi-channel routing.
Historical reporting.
Multi-region / language support.
MiVoice Office.
MiVoice Office was designed with small and medium-sized businesses in mind, offering flexible and versatile UC and collaboration tools. These include directory integration, building automation, click-to-call, and audio, web and video conferencing.
Currently, Mitel offers two versions of MiVoice Office: Version 250 and Version 400. While both versions are suited for SMBs, Mitel recommends choosing this system if you run a business in the healthcare and hospitality industry. Mitel even offers a tailored 400 Hospitality Package for communication and administrative tasks in hotels and businesses offering guest management services.
This system also works well with the Mitel OfficeLink tool.
MiVoice Border Gateway.
For businesses that need location flexibility, Mitel introduced border control capabilities that lets you safely extend UC features to remote workers via IP phones and softphones. MiVoice Border Gateway users enjoy quality voice connections with strong threat protection and strict access control.
Ideal for businesses with up to 25,000 employees, MiVoice Border Gateway features remote management services, secure recording connections, and excellent security that includes signaling and media authentication.
MiVoice MX-One.
MiVoice MX-One is Mitel's flagship Unified Communication and Collaboration (UCC) solution tailored for medium and large-sized businesses. Mitel designed this system to integrate voice, video and data with mobility, ensuring employees remain productive wherever they go.
Users benefit from features like on-site or private cloud deployment, extensive reporting, omnichannel contact center, and video conferencing, among other features. To date, businesses in various industries have implemented MX-One, including travel, transport, education, public safety, manufacturing, healthcare, and emergency services.
Integrations:
| Software | Integration |
| --- | --- |
| Recruitment | |
| Business Management | |
| Customer Relationship Management (CRM) | |
| Applicant Tracking | MaxHire |
Key Information:
| | |
| --- | --- |
| Legal Name | Mitel Networks Corporation |
| Founder | |
| Founding Date | Jan 01, 1972 |
| Address | 350 Legget Dr., Ottawa, Ontario K2K 2W7 Canada |
| Number of Employees | 4200 |
| Number of Customers | 70000000 |
| Email | |
| Telephone | |
| Website | |
FAQs:
Who bought Mitel?
Mitel Networks Corp. was acquired by London-based Searchlight Capital Partners for $2 billion in 2018.
What is the price range for a Mitel phone system?
Mitel's pricing is not readily available on its website. Interested users should fill out the site's online contact form for a custom quote.
Are Mitel and Shoretel the same thing?
Shoretel is an old telecommunications company that was acquired by Mitel in 2017. Some of Shoretel's products still exist, but they are now under the Mitel brand.
How do I contact Mitel support?
The easiest way to contact Mitel support is by calling 1 (800) 722-1301.
Is Mitel a public company?
Yes, Mitel is a publicly-traded company that trades on the Toronto Stock Exchange under the ticker symbol "MNW."
What is the Mitel cloud?
Most of Mitel's products are cloud-based, meaning that they can be accessed from anywhere and that they do not take up any computer storage space. With Mitel phone systems on the cloud, you can easily operate your business from multiple locations.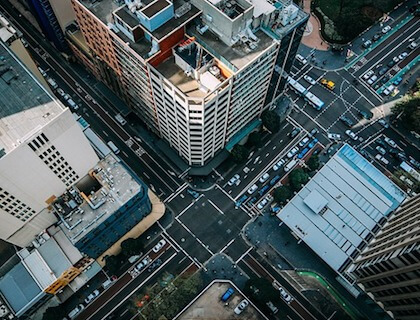 What is Mitel Unified Communicator?
Unified Communicator is a Mitel software product that brings together the Mitel IP phone system features of Mitel Communications Director, Mitel 5000 Communications Platform, and Inter-Tel Axxess Converged Communications Platform.
Do I need to buy a Mitel phone when I purchase a Mitel telephone system?
You can use Mitel solutions without a Mitel phone, but the company recommends that you purchase their phones to enhance the capabilities of your communications. Advanced devices like the Mitel Superconsole 1000 give you even more control over phone calls and conference calls.
Does Mitel have an office in the United States?
Yes. Mitel Plano is Mitel's Plano Texas location where many of the Mitel network's major North American offices are housed.
What are Mitel Connect and Mitel Micollab?
Connect and Micollab are two of Mitel's most popular products. With Micollab, you can facilitate employee communication and collaboration across business departments and between locations. With Connect, you can stay in touch with co-workers and customers through video, live chat, and telephone conversations.