Comcast Business
Learn about Comcast business internet plans for small businesses. Includes info on Comcast Business, pricing, and FAQs.
Updated on February 6th, 2023
The SMB Guide is reader-supported. When you buy through links on our site, we may earn an affiliate commission. Learn more
Comcast Business is a division of Comcast that sells business internet, phone, and TV packages. Packages are available in small business or enterprise sizes and include equipment to keep your entire network running efficiently.
Try Comcast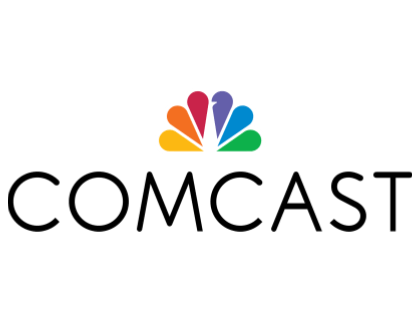 30-Day Money Back Guarantee
Get a Free Quote
Speed up to 1 gig.
24/7 customer support.
Prices starting at $69.95 per month.
Pricing:
Comcast Business' pricing is location-based, and interested users can add their address to the site's online form for a custom quote.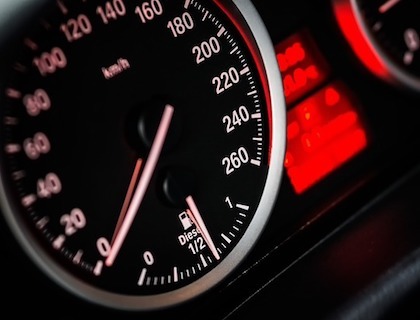 Comcast Business Internet Speeds for Small Businesses:
| | |
| --- | --- |
| Starter | Up to 35 Mbps |
| Standard | Up to 100 Mbps |
| Advanced | Up to 200 Mbps |
| Advanced | Up to 300 Mbps |
| Advanced | Up to 600 Mbps |
| Blazing Speed | Up to 1 Gbps |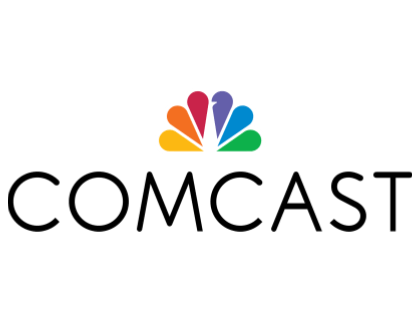 Review:
Pros: Good speed and has no data caps.
Cons: Limited fiber-optic options.
Bottomline: Great option! Offers widespread availability and stable high-speeds.
Key Information:
| | |
| --- | --- |
| Legal Name | Comcast Corporation |
| Founder | Ralph J. Roberts |
| Founding Date | Jun 28, 1963 |
| Address | Comcast Center, 1701 John F. Kennedy Blvd, Philadelphia, PA 19103 |
| Number of Employees | 184000 |
| Number of Customers | 53000001 |
| Telephone | |
| Website | |
FAQs:
Is Comcast Business Internet faster than residential?
Yes, Comcast's business-standard internet speed is faster than residential and doesn't have data caps.
How fast is Comcast Business?
Comcast Business offers internet speeds of up to 1 Gbps depending on the plan that you choose.
Does Comcast do VoIP?
Yes, Comcast offers a Business VoIP phone solution. Comcast ensures that its business VoIP solution is affordable, flexible, and reliable.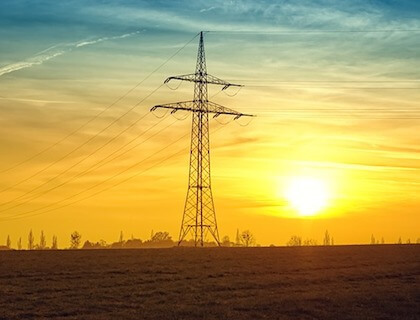 Is Comcast Business the same as Xfinity?
Xfinity is actually a Comcast product, but it is intended for residential use. With Comcast Business internet and phone, you can get faster download speeds and run static IPs. Essentially, it is more capable of meeting business demands than any of the Xfinity packages.
What are Comcast's business hours?
Generally, Comcast's customer service department is open Monday through Friday from 8:30 a.m. to 7:00 p.m., local time. However, this may depend on your location.
How can I get a Comcast Business account?
Activate your Comcast Business online account.
Evaluate and pay your bill.
Set up automatic payments.
Research information about accounts and billing.
How can I call Comcast Business support?
You can call Comcast Business support at 1 (800) 381-3000.
What is Comcast Business Class?
Business class from Comcast simply refers to Comcast's business division. Comcast for business provides solutions for businesses of all sizes with access to a unique customer support group that is trained to respond to business inquiries and troubleshooting.
What are some alternatives to Comcast Business?
Can I get a business email address when I sign up for Comcast Business?
Yes, you can get a Comcast Business email address with your business phone system and use it to manage all of your account activities. You can even use your email account to check the status and performance of your Comcast internet business service through the business Comcast login.
Can I change the security password and settings for our office's internet router?
Yes. If you have a Comcast account, go to your Comcast Business router login. If you are the administrator, you should be able to reset the password. If you have difficulty getting it to work, you can contact Comcast Business internet support at 1 (800) 318-3000.