Top 10 Document Management Software Solutions for 2019
Discover prices, consumer ratings and other information about the leading document management software in 2019.
Updated on February 7th, 2019
Document management software is used by businesses to organize, secure and manage company documents. A document management system (DMS) allows for improved workflow as documents can be tracked through a single system and categorized for easy access at any time.
Best Document Management Software for Small Businesses:
| Our Rank | Software | Minimum Price |
| --- | --- | --- |
| 1. | | $225.00 /mo. |
| 2. | | $15.00 /mo. |
| 3. | | Free. |
| 4. | | $75.00 /mo. |
| 5. | | $3,750.00 for license. |
| 6. | | $5.00 /mo. |
| 7. | | $19.00 /mo. |
| 8. | | $12.00 /mo. |
| 9. | | $5.00 /mo. |
| 10. | | Individual quotes only. |
Document Management Software FAQs:
I keep hearing about cloud-based document management. Is all document management software cloud-based?
No. Document management can be handled in many different ways depending on what software you choose. While many small businesses now use cloud-based DMS solutions for their storage and convenience, you can also purchase software that can be installed on a central server and operate offline, such as M-File's offline service.
Is there a document management system with a free trial?
There are actually quite a few document management solutions that you can test out using a free trial. This is a great option if you want to put a document manager to the test and see if it works for your business. PandaDoc has a free 14-day trial, and FileHold offers a complimentary 5 to 10 day trial for businesses. These might be good options if you want to compare one document manager with another.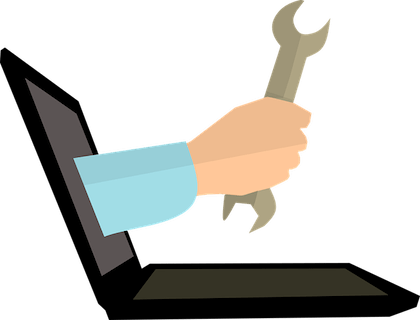 Best Document Management Software:
eFileCabinet.
Ascensio System Only Office.
Microsoft SharePoint Online.
DocuWare.
M-Files.
PandaDoc.
Box (for business).
Pinpoint.
FileHold.
Logical Doc.
Do I need a separate program with document scanning software to turn paper files into digital copies?
Most document management systems include a scanning feature or a special scanning application so that you can quickly scan your paper files and upload them directly to your DMS. This makes electronic document management a lot easier because all of your paper copies can be assembled in one place and categorized for ease of access as they are scanned in.
Does document control software have enough security to protect my business' files from a cyber threat?
One of the top reasons why businesses of all sizes choose to use a document management system is that it improves document security. Business files often contain sensitive or proprietary information, so security is a common concern. The advantage of digital document management is that it allows you to limit access to your documents and avoid the liability of storing them in a physical space. All document management software has integrated security features built in to protect you from the risk of a data breach.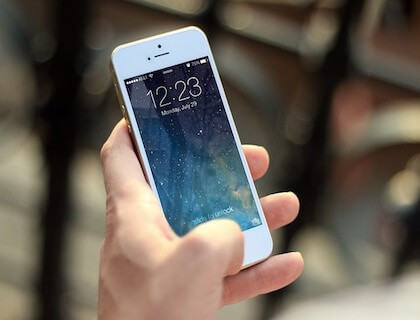 Records Management Software with Mobile Access:
LogicalDoc.
eFileCabinet.
Xerox.
Orcanos.
Anyline.
Docsvault.
Ricohdocs.
Dokmee.
Does eFileCabinet work on iOS devices?
Yes, eFileCabinet has an iOS app and is available in a Mac version so that you can use it seamlessly with all of your Apple hardware. Apple technology is becoming increasingly common in the workplace and is particularly popular among small businesses, so it makes sense for all of the leading document management software to be compatible with iOS. You will notice that most of eFileCabinet's competitors also have Mac software versions.
What is the advantage of cloud document management?
The primary advantage of cloud document management is that it allows business personnel to access documents from anywhere. If a company employs remote workers or has offices in multiple locations, cloud storage is the best solution for secure file storage.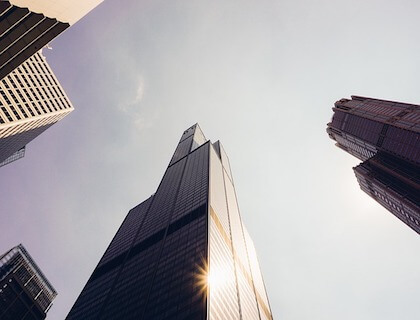 Enterprise Document Management Software:
Some organizations require advanced functions for document management and need to provide access to dozens of employees. Enterprise document management systems (EDMS) come loaded with enhanced features and capabilities to enable the management of a large document library.
Final Thoughts:
Efficient and organized document management is an absolute must for any business. The right document management software will boost your company's productivity, secure your files and ensure that the information you need is only a click or a search away when you need it.
For further reading, see our article on the Top 19 Business Phone Systems for Small Business.