Best Restaurant POS Software Programs for 2023
Find ratings and FAQs for restaurant POS software and discover restaurant point of sale systems for your business.
Updated on September 17th, 2023
The SMB Guide is reader-supported. When you buy through links on our site, we may earn an affiliate commission. Learn more
Restaurant POS software is software restaurants use to take orders and process sales. POS simply stands for point of sale. A restaurant POS system can have menu items and prices pre-programmed into the system so that it is easily accessible when serving customers.
Read More:
Free Restaurant POS Software — find the best free software solutions for taking orders and processing sales in a restaurant.
POS System Guide — learn more about the top POS systems with our guide, including ratings and pricing.
Our Pick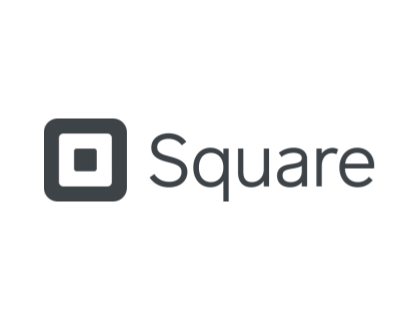 Easy to Set Up and Use
Sign Up Free
Used by more than 2 million businesses.
Robust reporting.
Custom invoices.
Why We Chose Square:
Square offers a wide range of features such as search-based POS software, inventory management, and sales analytics tools. Square's restaurant POS is built for speed and offers software, hardware, and payment tools.
Square is a great front-of-house platform for custom menus and floorplans, order entering, and real-time sales and shift reports. Square is also a great back-of-house platform for managing menus, floorplans, employees, locations, and discounts.
Square features seamless integrations with restaurant management software, such as Avero and QuickBooks, and are adding to their integrations list all the time. With Square for Restaurants POS, users will also have access to 24/7 technical support as well as implementation help.
Things to Consider When Evaluating Restaurant POS Software:
One of the most important considerations for a busy restaurant is speed, so look for an easy-to-use system that is a local hardwired type or a combination of local and internet-based for a more reliable experience.
Consider a system with built-in inventory control to manage your stock levels, food costs, and profit margins.
Keeping your customers happy is key, so investigate software options that offer features such as splitting checks, moving bar tabs, switching tables, and making payments from the customer's seat.
Best Restaurant POS Software:
| Rank | Name | Offer | Review | Learn More |
| --- | --- | --- | --- | --- |
| 1. | | From 2.6% + $0.10 /transaction. | An intuitive and easy-to-use option with simple inventory management. | |
| 2. | | $449.00 /mo. | Offers a robust system that is easy to navigate and caters to a wide range of businesses. | |
| 3. | | 2.29% + $0.09 /transaction. | A well-established company with a wide range of services, but it has higher fees than some competitors. | |
| 4. | | From $69.00 /mo. | Is great for busy restaurants with strong support and many integrations but it lacks an Android version and can be difficult to navigate. | |
| 5. | | Free and paid options. | Intuitive and user-friendly software with great customer support but users can only use the Toast credit card processing service with their terminals. | |
| 6. | | From $85.00 /mo. | A simple and easy-to-use product but this product needs timely updates as it is Microsoft-based. | |
| 7. | | Free and paid options. | Easy to navigate with great reporting tools but it is not available on Android and the Training Mode could use improvement. | |
| 8. | | From $10.50 /mo. | A feature-rich option with excellent functionality but the constant updates can be challenging. | |
| 9. | | From $14.95 /mo. | A robust product that is easy to implement and that integrates easily with other products but comes with its own hardware which must be bought directly from the company. | |
| 10. | | From $74.00 /mo. | Easy to operate with reliable hardware and software and a gentle learning curve. | |
| 11. | | From $99.00 /mo. | A feature-rich system that is easy to set up and use with excellent reporting but lacks split checks and tips management. | |
| 12. | | Contact for quote. | A user-friendly option with powerful features, accurate reporting, and great 24/7 customer service. | |
| 13. | | From $29.99 /mo. | A solid platform with great reporting capabilities and excellent customer support but the basic plan lacks online ordering, tableside ordering, and online reservation features. | |
| 14. | | Contact for quote. | Offers sturdy hardware and intuitive, reliable software for a great customer experience but support team calls are routed to India and hold time can be up to 20 minutes. | |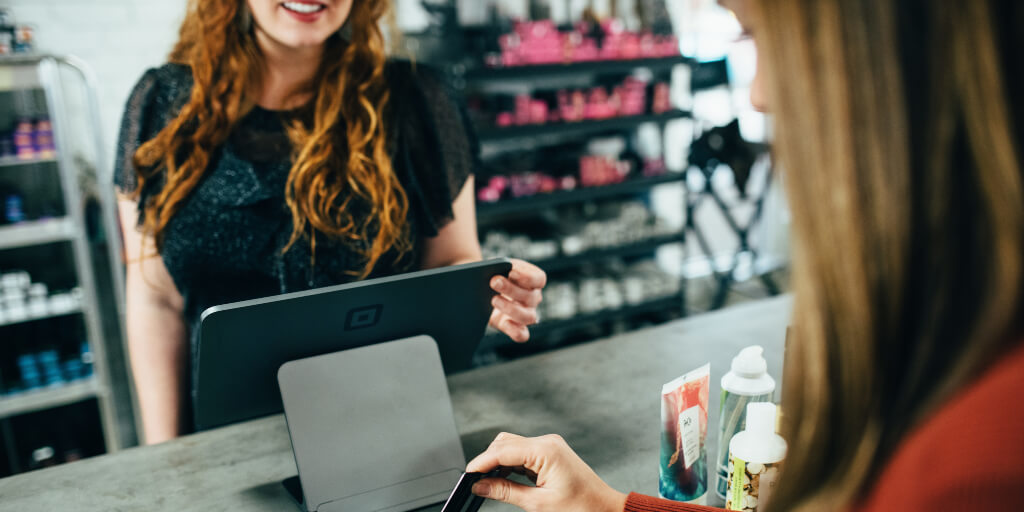 Compare Square, Lightspeed, Vend, and other top retail POS systems. Includes ranking, pricing, reviews, and frequently asked questions.
Feb 8, 2023
FAQs: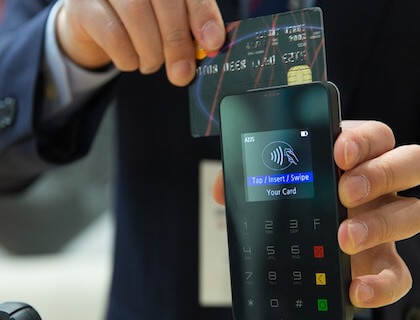 What POS systems do restaurants use?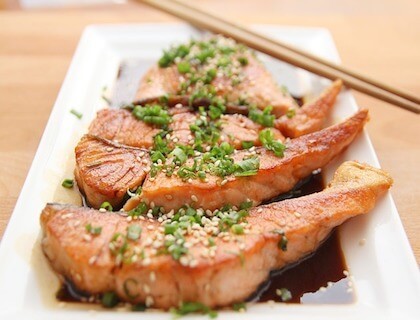 What is the best POS system for a restaurant?
How much does a POS system cost for a restaurant?
The prices for restaurant computer systems vary greatly, but research indicates that a typical starting price for a POS system for small restaurants is in the range of $29.00 to $89.00 per month. Restaurant POS systems cost more if you need special features or multiple terminals.
What is Restaurant POS software?
Restaurant POS software is used to take orders and process sales. A restaurant POS is specifically designed for the foodservice industry where orders, billing, seating, and other functions are all required and built into the software.
How does a POS system work in a restaurant?
Processes orders and payments.
Manages food and beverage preparation.
Integrates with inventory management tools.
Cuts down on employee theft.
Produces reports on popular restaurant metrics.
What is the cheapest POS system?
Harbortouch is the most affordable restaurant POS system, with a minimum monthly cost of $29.99. Toast POS also offers a free plan, which makes it a budget-friendly option for users with basic needs.
Where should I look if I need a restaurant POS system?
In the table above, we've listed the top restaurant POS systems. Check a few of those out by contacting the companies directly for more information. You will probably find that the best POS system for restaurant use isn't necessarily the one with the highest rating, but rather the one that best compliments your restaurant's day to day operations.
Is a POS system for restaurant use only?
Not necessarily. POS systems are also used in many retail settings. The difference is that a POS system for restaurants is designed specifically for use in a food service business where orders, billing, seating, and other functions are all necessary. A restaurant POS is generally more advanced than a generic POS.
What is the best POS system for small restaurant owners?
Square POS is a popular system for small restaurants. Square is easy to set up and can be used with a variety of iOS devices if you don't want to invest in other POS hardware. Other software is available for you to track your staff members' hours as they come and go.
Are there any hospitality POS systems that could be used in a bar?
TouchBistro is a leading POS system for bar and restaurant use. TouchBistro's easy interface and enhanced features allow users to customize it for integrated bar and restaurant use, which helps to streamline special drink orders and food items.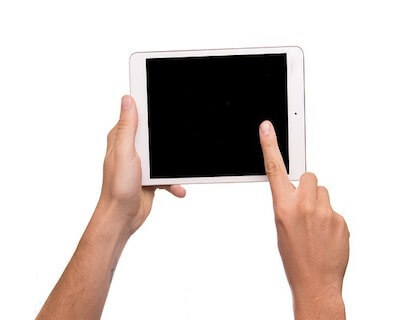 What is an iPad Restaurant POS System?
An iPad restaurant POS system is a type of point of sale software that uses an iPad as the sale terminal. Software on the iPad allows the user to conduct a transaction without the added cost of a traditional computer terminal.
Is there a simple POS system for restaurant workers with limited technical skills?
Toast POS seems to get high praise from reviewers and customers in the restaurant industry for being easy to set up and having an intuitive interface that users can learn to navigate very quickly. A system like Toast POS could help by taking a lot of the stress out of your daily restaurant operations.
What features are essential for a restaurant POS system?
Loyalty and gift card programs.
CRM.
Online ordering.
Customizable menu.
Automated inventory tracking.
Great customer support.
Tableside and tablet ordering.