Best Retail POS Software for 2023
Compare Square, Lightspeed, Vend, and other top retail POS systems. Includes ranking, pricing, reviews, and frequently asked questions.
Updated on February 8th, 2023
The SMB Guide is reader-supported. When you buy through links on our site, we may earn an affiliate commission. Learn more
Retail POS software assists in customer sales by logging the number of sales, tracking inventory and useful data, and helping with scheduling staff. Retail-specific POS software allows users to access the store's back office and digitally track inventory, put in orders, handle e-commerce, and more.
Our Pick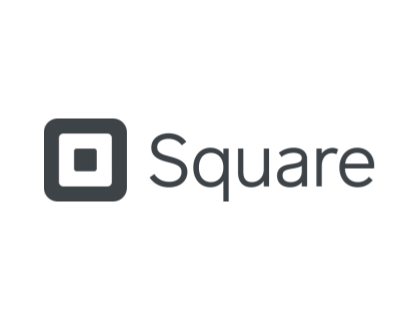 Easy to Set Up and Use
Sign Up Free
Used by more than 2 million businesses.
Robust reporting.
Custom invoices.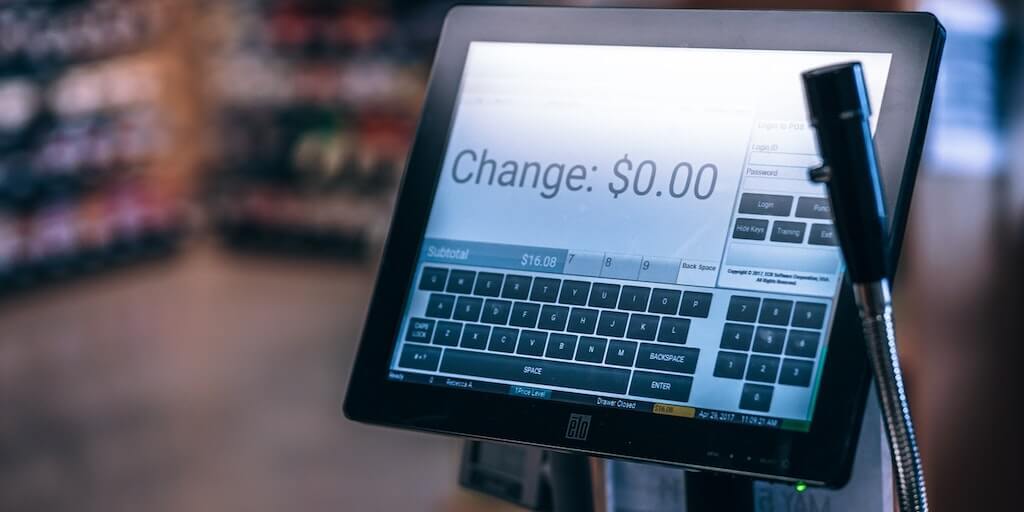 Ratings and pricing for the best POS systems, including POS systems for restaurants, bars, retail, online and more. Includes answers to common questions.
Feb 8, 2023
Why We Chose Square:
Square Retail POS is a great all-in-one system that brings the storefront, back office, and online selling together in one place. It is very easy to use and has great features.
Square features advanced search tools for quick checkouts and easy returns and exchanges. Square's Online Store allows users to create professional websites that easily and quickly sync with the retail POS and offer easy shipping and in-store pickup.
Square features great inventory management tools which you can use to view your stock levels, send purchase orders, and create and print barcode labels. Square also offers detailed sales, projected profit, and cost of goods sold reports.
Square POS also integrates seamlessly with Square's invoice, payroll, gift cards, and marketing software.
Things to Consider When Evaluating Retail POS Software:
Using an industry-specific POS system means that you won't have a lot of non-retail features (e.g. table management) while missing important retail-specific features, such as customer profiles and data.
Look for software that offers quick and easy sales management with great inventory management to make accepting payments and restocking easier.
Great retail POS software will assist with employee management and scheduling, as well as loyalty management and email marketing to promote your store.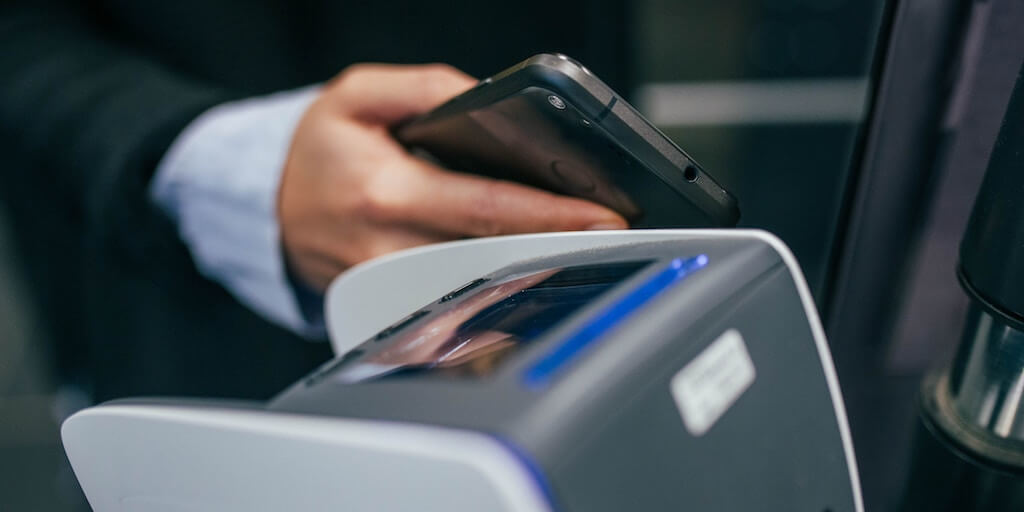 Compare the top Free POS Software systems, including Square, Loyverse, eHopper, and more. Learn about transaction rates, features, and FAQs.
Jan 25, 2023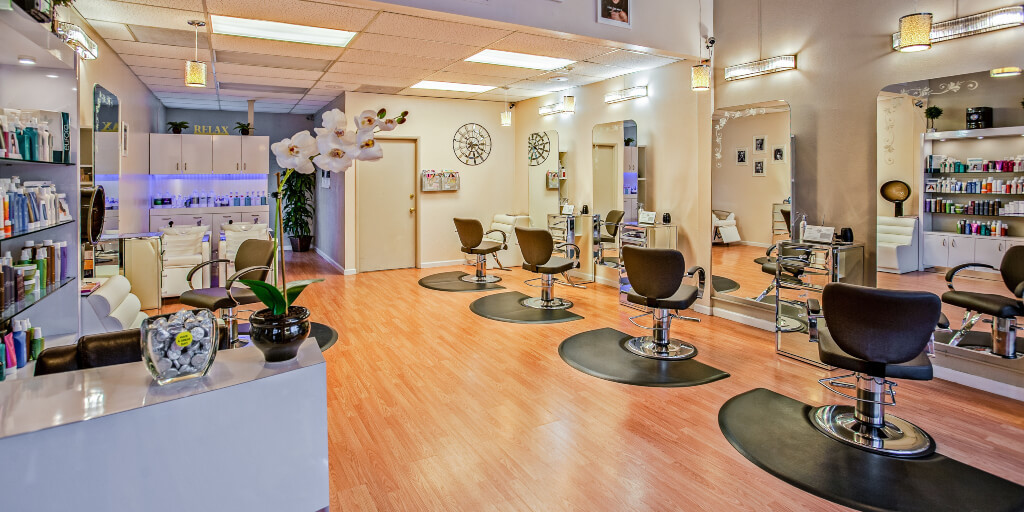 Compare the best POS software designed specifically for salon use, including DaySmart Salon, Fresha, and Vagaro. Includes rankings, pricing, and FAQs.
Feb 8, 2023
Best Retail POS Software:
| Rank | Name | Offer | Review | Learn More |
| --- | --- | --- | --- | --- |
| 1. | | $60.00 /mo. | Features in-store and online selling, inventory management, secure payments, employee management, and great hardware. Square is very easy to use and inventory management is simple. | |
| 2. | | From $89.00 /mo. | Features customizable POS systems, in-store and online sales, cross and up-selling, detailed reporting, and simple inventory management. Lightspeed is user-friendly software with great features. | |
| 3. | | From $119.00 /mo. | Offers POS, e-commerce, integrated payments, reporting, and loyalty, customer, and inventory management. Vend is easy to use with great integrations and can be customized to suit different styles of retail stores. | |
| 4. | | From $26.00 /mo. | Offers simple and intuitive POS software with fully integrated hardware for managing in-store and online sales, managing inventory and transfers, and easily accepting payments. Shopify features customizable apps to meet any business's needs. | |
| 5. | | From $14.95 /mo. | Features real-time inventory updates, low-stock alerts, quick payments, and promotion, deals, and discount management. Clover is easy to implement and integrates well with third-party software. | |
| 6. | | Contact for quote. | Features an easy-to-use POS system with reporting, back office management, security, stock control, loyalty management, and employee management. | |
| 7. | | From $100.00 /mo. | Offers free iPad apps for specialty retail stores that help users manage shifts, offer refunds and exchanges, pre-print receipts, and apply discounts. SalesVu is budget-friendly and suitable for any size store. | |
| 8. | | Free and paid options. | Features employee timeclocks, layaway options, in-store pickup options, returns and refunds, and sales and inventory tracking. Erply has great inventory and reporting capabilities. | |
| 9. | | From $325.00 /mo. | Offers integrated stock control, inventory tracking, order transfers and shipping, loyalty management, and promotion and sales management. Cin7 is a capable tool with useful features. | |
| 10. | | From $60.00 /mo. | A cloud-based retail management system that offers retail automation software. Users can track multi-store inventory, operate on iPads, Macs, and PCs, track customer history, and manage phone, register, online, and service orders. | |
Square Retail vs. Lightspeed Starter vs. Vend Lean:
Square for Retail, Lightspeed Starter, and Vend Lean are all plans that are best suited for a single location. All three offer basic POS software with integrated e-commerce. In the case of Square, it is also the only pricing option they offer.
Square for Retail is an all-in-one POS system that includes credit card processing at a flat rate with a free magstripe reader. However, extra hardware, such as the Square Register or the Square Stand and Reader, requires an extra purchase. Vend Lean, on the other hand, requires integration with one of Vend's partners or a non-integrated solution, which means users would have to pay the fees for the third-party on top of Vend's monthly fees.
Some of Vend's hardware requires an extra purchase but they do include one register per outlet with all of their plans. This may account for the higher monthly fee when compared to Square, which only offers a free mobile card reader with their retail plan.
Lightspeed Starter offers basic reporting features but, like with Square and Vend, hardware requires an additional purchase. Also similar to Square, Lightspeed features credit card processing at almost the same rate as Square. However, Lightspeed has a higher monthly cost and lacks accounting, reporting, and loyalty features in their Starter plan.
Lightspeed does have a Basic plan priced at $89.00 a month, but the Basic plan lacks the e-commerce integration available with the Starter Plan. The reason behind the higher cost when compared to Square may be that Lightspeed includes a free terminal with the purchase of one of their plans whereas Square only offers a free mobile card reader.
Square is our clear winner for the best retail POS solution since it offers lots of features for a competitive monthly rate.
Square for Retail Plus vs. Lightspeed Starter vs. Vend Lean Comparison:
| Offer | Square Retail | Lightspeed Lean | Vend Lean |
| --- | --- | --- | --- |
| Pricing | $60.00 /mo /location. | $89.00 /mo. | $119.00 /mo. |
| Transaction Rate | 2.5% + $0.10 | 2.6% + $0.10 | Requires integrations. |
| Users/Location | 1 | 1 | 1 |
| Integrated eCommerce | Yes. | Yes. | Yes. |
| Hardware offered | Free mobile card reader with plan. Additional hardware available. | Free terminal with plan. Additional hardware available. | Free register with plan. Additional hardware available. |
| Support | Live phone support. | 24/7 support and setup help. | 24/7 phone and online support. |
Lightspeed Standard vs. Vend Standard vs. Lightspeed Advanced:
Lightspeed offers 6 pricing tiers in total, each offering a certain function. Lightspeed Standard is recommended for growing businesses that need to automate their accounting while Lightspeed Advanced is recommended for businesses with a growing customer base to offer loyalty and rewards programs.
Vend, on the other hand, offers 3 pricing tiers for different-sized companies. Vend Standard is recommended for established businesses or multi-location retailers. Both Vend Standard and Lightspeed Standard offer integrated accounting software. Lightspeed Standard integrates with Sage, QuickBooks, and Xero and Vend Standard integrates with Xero and QuickBooks Online.
Vend Standard also offers advanced promotions and gift card functionalities which users can only access with the Advanced plan from Lightspeed. Lightspeed Advanced's loyalty program includes a rewards program, a marketing tool, and customer insights. However, Vend Standard's loyalty program is customizable and includes customer management, gift cards, an email marketing tool, and store credit.
Another key difference between Lightspeed and Vend is that Vend Standard offers advanced reporting and analytics, a feature that is only available in Lightspeed's Pro plan.
Lightspeed Standard vs. Vend Standard Comparison:
| Offer | Lightspeed Standard | Vend Standard | Lightspeed Advanced |
| --- | --- | --- | --- |
| Pricing | $149.00 /mo. | $169.00 /mo. | $269.00 /mo. |
| Transaction Rate | 2.6% + $0.10 | Requires integrations. | 2.6% + $0.10 |
| Integrated eCommerce | Yes. | Yes. | Yes. |
| Accounting | Yes. | Yes, with Xero and QuickBooks. | Yes. |
| Advanced Reporting and Analytics | No. | Yes. | No. |
| Loyalty Programs | No. | Yes. | Yes. |
Lightspeed Pro vs. Vend Advanced:
Lightspeed Pro and Vend Advanced are both suitable for multi-store use. The systems will keep track of inventory, customer information, and business analytics across multiple retail stores.
With Lightspeed Pro, users will have access to the advanced business reporting and analytics that are already available with Vend's Standard plan, whereas Vend Advanced users will have access to a dedicated account manager.
Lightspeed also offers a quote-based Enterprise plan suitable for high-volume merchants and large businesses. However, this plan is customizable depending on the client and requires a consultation with a Lightspeed representative.
Lightspeed Pro vs. Vend Advanced:
| Offer | Lightspeed Advanced | Vend Advanced |
| --- | --- | --- |
| Pricing | $269.00 /mo. | $249.00 /mo. |
| Transaction Rate | 2.6% + $0.10 | Requires integrations. |
| Integrated eCommerce | Yes. | Yes. |
| Advanced Reporting and Analytics | Yes. | Yes. |
| Multi-Outlet Retail Management | Yes. | Yes. |
| Dedicated Account Manager | No. | Yes. |
FAQs:
What is the best POS system for a small retail store?
What is retail POS software?
Retail POS software is the software that is used to record financial transactions in a retail store. It can be used on a computer, cash register, or iPad and is generally used by cashiers and sales associates to input products, calculate the costs, and conduct the financial transaction. Retail POS software will also keep track of inventory as sales are made.
How do you use a POS system in retail?
Scan barcodes or search for items on-screen to add items to a sale.
Apply discounts to sales.
Take and process payments, gift cards, layaways, and loyalty programs.
Add any special notes to a sale.
Manage your store's inventory, do stock counts, and set re-order alerts.
Create customer databases and set up tailored messaging and promotions.
Create detailed inventory, sales, and product performance reports.
How much is a retail POS system?
Subscription fees for retail POS software cost between $50.00 to $130.00 a month per terminal. Some software requires upfront payment, which usually starts at around $900.00, and some vendors charge a per-transaction fee of between 0.5% and 3%.
POS hardware consists of tablets, terminals, iPads, barcode scanners, credit card readers, cash drawers, and receipt printers. You can buy any or all of the POS hardware, which will cost anywhere between $50.00 to $4,500.00.