Clover POS is a cloud-based point of sale system for retail stores and restaurants. With Clover, businesses can accept multiple payment types, track sales, keep inventory and engage with customers.
Reviews of Clover POS:
| Reviewer | Rating | Review |
| --- | --- | --- |
| David F. | 4/5 | An excellent POS for small businesses and a much needed upgrade from our old system! |
| Sylvia R. | 3/5 | Clover has done a decent job for our multistore business, but the functions are limited. |
| Mitchell P. | 3/5 | Clover POS okay as a point of sale tool, but the customer service is terrible. |
| Shelby Y. | 4/5 | Easy to use and customize with special apps. |
| Mark G. | 4/5 | Really easy to use because it is tablet based, but customer service is almost impossible to deal with. |
| Calvin H. | 5/5 | Clover has been the perfect fit for our restaurant and bar. It's affordable and easy to use. |
| Chanelle P. | 5/5 | Highly recommended! Clover is easy to use and track payments with. |
| Misty F. | 5/5 | System runs smoothly and is reliable as long as your WIFI connection is strong. |
| Velia H. | 2/5 | It looks nice but customer support is not helpful when things go wrong. |
| Michelle G. | 4/5 | Scaleable for businesses of any size. Mostly geared towards businesses in the food industry. |
Clover POS Pricing:
| Plan Name | Monthly Price |
| --- | --- |
| Payment Plus | $0.00 |
| Register Lite | $9.95 /device |
| Register Classic | $29.95 /device |
Clover POS FAQs:
What is the price range for Clover POS software?
Clover POS is available in three different plans that range from $0.00 to $29.95 per device per month. You may also have to purchase additional hardware when you sign up.
What is Clover Go?
The Clover Go app makes it possible for you to accept card payments from your mobile device. All you need is the Clover app and the Clover Go card reader. With Clover Go by Bank of America, you can accept card payments through Bank of America's Merchant Services.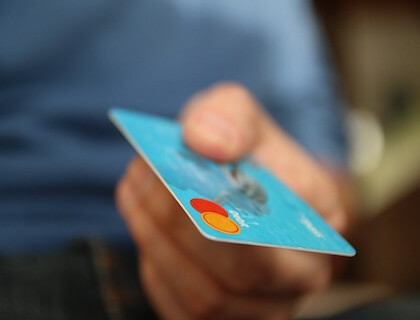 How much does Clover POS cost?
Clover's monthly plans range from $0.00 to $29.95 per device per month. Specliazed Clover hardware such as a scanner, card reader or full register can cost anywhere between $50 and $1000.
How can I get to my Clover POS login on a desktop?
To log in from your desktop, just visit www.clover.com and click the "Log In" button at the top right corner of the homepage.
Can I get technical support from Clover Merchant Services?
Merchant services are actually offered by third parties, not by Clover directly. For instance, with First Data Clover merchant services, you have access to a variety of in-store solutions for your business. If you need technical support, you can contact Clover via clover.com
Can a Clover register handle cash payments?
Yes, if you purchase the Clover station you'll notice that there is a cash drawer beneath the POS screen. This allows you to accept cash and give change for purchases that go through the Clover system.
Is there a fee for Clover credit card processing?
The fees for Clover point of sale credit card processing are factored into the monthly cost of your Clover merchant plan. This is typical for POS software, although some credit card systems charge per transaction.
Does Clover mobile have a barcode scanner?
In order to scan product barcodes, you need to purchase Clover's barcode scanner in addition to Clover mobile. The barcode scanner costs approximately $100.00.