Best Inventory Management Software for 2020
See the 16 best inventory management software providers for 2020, with pricing, average customer ratings, and answers to common questions.
Updated on December 22nd, 2019
The SMB Guide is reader-supported. When you buy through links on our site, we may earn an affiliate commission. Learn more
Inventory management software is a tool for tracking goods and materials, sales, orders, deliveries, and production-related documents. Companies use inventory management software to avoid product overstock and shortages in retail, manufacturing, and offices.
Why We Chose Quickbooks:
Quickbooks includes accounting software as well as payroll services, giving users a comprehensive service.
Users pay 50% off in the first three months of service, and a free trial is also available.
Several price plans are offered, allowing businesses of any size to make use of Quickbooks' services. Businesses can also upgrade their services without losing data because of this.
Things to Consider When Choosing Inventory Management Software:
Some companies charge users to access their data if services are canceled. It would be best to choose software from a company that offers several price plans so that you can choose features that suit your needs without losing data.
Ensure that the software you choose is able to run on your device. If your device does not meet the minimum requirements, the software will lag or work inefficiently.
Some software best suits small businesses and offers a more tailored range of features. These may be a good option if you want to save money and have basic inventory management needs.
Best Inventory Management Software:
| Rank | Name | Offer | Review | Learn More |
| --- | --- | --- | --- | --- |
| 1. | | $115.10 | Offers accounting software and payroll services, with features designed to suit small businesses. | |
| 2. | | $49.99 | Excellent tracking and customization capabilities. | |
| 3. | | $25.00 | Easy to use, with a free option available. | |
| 4. | | $99.00 | Great reporting and tracking capabilities, but it does not support multiple currencies. | |
| 5. | | $0.00 (40 products) | An affordable solution for small businesses. | |
| 6. | | $22.50 | Easy to use, but not available offline and key features must be purchased additionally. | |
| 7. | | $0.00 (50 products) | Comes with templates that are easy to use. More reports are needed. | |
| 8. | | $99.00 | User-friendly and availabe offline. Not suited for businesses with over 1000 users. | |
| 9. | | $199.00 | Software is intuitive and easy to use. | |
| 10. | | $135.00 | Excellent sales analysis and tracking capabilities. Set up can be time-consuming. | |
| 11. | | $25.00 | Simple to use, but free version only allows one user. | |
| 12. | | $59.00 | Offers great customer support but integration capabilities are lacking. | |
| 13. | | $39.95 | Best-suited to small businesses. Offers a very simple service. | |
| 14. | | €49.00 | Has a steep learning curve and does not offer a mobile app. | |
| 15. | | $39.00 | Great tracking and reporting capabilities. | |
| 16. | | Quote only. | Offers great tracking capabilities but automatic reports are lacking. | |
FAQs: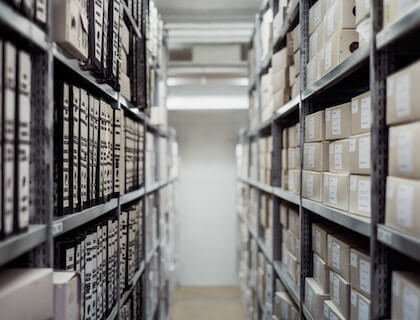 What is the best inventory management software?
What does inventory management software do?
Inventory management software is used to track stock levels, orders, sales and deliveries. It can also be used in the manufacturing industry to create work orders and other production-related documents.
What is the best free inventory management software?
There is a variety of free inventory software available. Read our free inventory management software article for more information.
How much does inventory software cost?
Inventory software can range in price from $0.00 to $200.00 or more for a basic system.
Does anyone make free inventory management software?
Both SwiftCount and Zoho Inventory have a free tier for their inventory tracking software that allows you to have a limited amount of products in your inventory.
Is software the best way to create an inventory management system?
It depends a little on your business and how tech savvy you are, but generally having a software inventory system is a big advantage as it can automate tasks, improve efficiency, and if it's cloud-based, be available anywhere.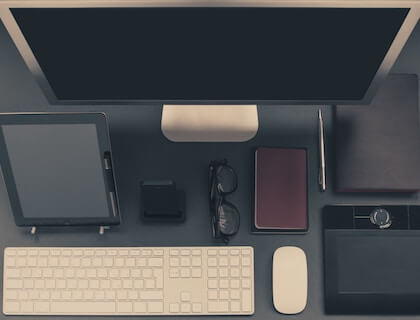 What is the best IT inventory management software?
Is inventory management software for small business a good investment?
Typically inventory management software will save you a lot of time and money by providing real-time inventory reports and automating many time-consuming tasks. These days, software inventory management is becoming a standard rather than an advantage.
Is there any open source inventory management software?
What are the benefits of inventory management software?
Inventory management software is a great tool to help streamline processes, automate manual tasks, build productivity, track stock, and minimize costs.
Is there cloud-based restaurant inventory management software?
Toast.
SimpleOrder.
Ctuit.
Orca.
PeachWorks.