2019 Small Business Recruitment Software Guide
Find the best recruitment software for your business by reading customer ratings and pricing info for the leading CRM recruitment solutions.
Updated on October 22nd, 2019
The SMB Guide is reader-supported. When you buy through links on our site, we may earn an affiliate commission. Learn more
Recruitment software is designed to be used by human resources departments to post jobs, gather candidates' resumes and screen possible employees. With recruitment software, companies can keep all of their job information in one place to stay organized and streamline the hiring process.
Our Pick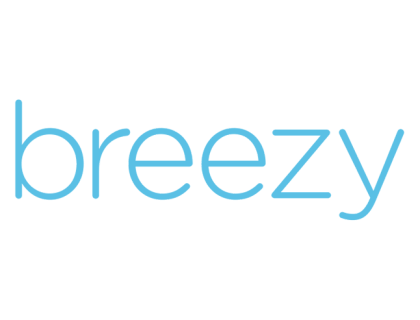 Start My Free Trial
Free "Bootstrap" plan for 1 position
Unlimited users and candidates
Access to 50+ job boards
Best Recruitment Software:
| Our Rank | Software | Starting Price |
| --- | --- | --- |
| 1. | | $9.50 /mo. |
| 2. | | Quote only. |
| 3. | | Free. |
| 4. | | $49.00 /posting |
| 5. | | $200.00 /mo. |
| 6. | | $399.00 /mo. |
| 7. | | $99.00 /mo. |
| 8. | | $50.00 /mo. |
| 9. | | $25.00 /mo. |
| 10. | | Quote only. |
| 11. | | n/a |
| 12. | | $95.00 /mo. |
| 13. | | Quote only. |
| 14. | | Quote only. |
FAQs: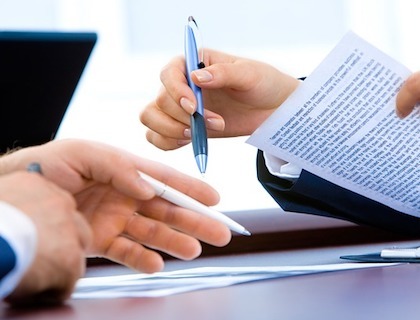 What is the best recruitment software?
See the full range of recruitment software here.
What is a recruiting software?
Recruiting software streamlines the hiring process by allowing human resources managers to post jobs, gather candidates' resumes and screen possible employees, among other tasks.
See the full range of recruitment software here.
What is CRM recruiting?
A recruitment CRM (Candidate Relationship Management) is used by HR departments to maintain and strengthen relationships with job candidates for the duration of the recruitment process. Just like a traditional Customer Relationship Management system, a recruiting CRM treats the candidates as if they were customers, ensuring that the candidate management process is efficient and professional.
See the full range of recruitment software here.
What are the tools for recruitment?
Mobile recruiting tools.
Gamification.
Collaborative tools.
Location technology.
Video interviewing.
Internet sourcing.
What is the price range for recruitment software?
The price range for recruitment software is anywhere from $9.50 to $399.00 per month, although some HR recruitment software can be purchased by paying a one-time fee which can cost between $250.00 and $1,000.00 per user.
See the full range of pricing options here.
Can I use recruiting software to schedule job interviews with candidates?
There are some recruitment management software solutions that have a scheduling feature. Programs like Newton, Zoho Recruit, Recruitee, and Workable all have a scheduling feature to make it easier for managers to arrange interviews.
What is temp recruitment software?
Temp recruitment software makes it easy to keep up with the fast pace of recruiting temporary employees. This type of software would usually be used in a staffing agency. Popular recruitment CRM software for temporary hiring includes PCRecruiter, Crelate and Bullhorn.
What is the purpose of an applicant tracking system?
An applicant tracking system is a feature of most recruitment database software. With ATS recruiting software, you can track applicants from the moment they send in their resume. Their status can be updated as they go through each part of the hiring process, and you can use the ATS to shortlist candidates who meet the criteria of the job.
What is the best recruitment CRM for hiring software developers?
It's difficult to say which recruitment management system is the best for recruiting software developers since every business has unique requirements. However, leading tech companies like Google use a program called Quick Base to manage employees and organize recruiting.
See the full range of recruitment software here.
Can our business use hiring software on a monthly basis?
A typical recruiting platform has a monthly cost. Some CRM recruitment providers allow their customers to cancel their plan at any time, but others bill on an annual basis even though they list a monthly price. Read the fine print before you sign up for a plan in case you want to cancel later.
How much can I customize my recruitment software system?
If you purchase an open source recruitment software program, you can customize it as much as you want, as long as you or your programming team have the technical skills to do so. Other HR hiring software does have some level of customization, but it will be very limited compared to open source products.
Is it best to go with a cloud-based recruitment system?
If your recruitment database isn't so large that you need more storage than online recruitment software can give you, then cloud-based solutions are the way to go. The majority of small to medium-sized businesses use cloud-based programs because they are convenient, affordable, and mobile.
Are there any recruitment tools that are used specifically by software sales recruiters?
A company seeking software salespeople may use any of the solutions listed in the table above, but sometimes they will turn to a staffing agency for help because they need specialized salespeople who have technical knowledge that many other sales candidates may not possess.
See the full range of recruitment software here.