2020 Small Business Recruitment Software Guide
Find the best recruitment software for your business by reading customer ratings and pricing info for the leading CRM recruitment solutions.
Updated on June 30th, 2020
The SMB Guide is reader-supported. When you buy through links on our site, we may earn an affiliate commission. Learn more
Recruitment software is designed to be used by human resources departments to post jobs, gather candidates' resumes, and screen possible employees. With recruitment software, companies can keep all of their job information in one place to stay organized and streamline the hiring process.
Read More:
Free Recruitment Software - Discover the best free software for managing the recruitment process.
Free Applicant Tracking Systems - Learn more about applicant tracking systems and organizing your hiring process.
Job Posting Software - Find the best software for easily posting job openings to multiple job boards.
HR Software - Learn more about the best HR software for 2020.
Our Pick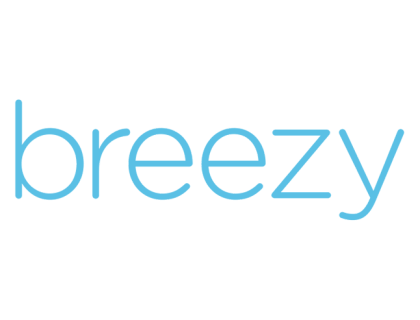 Start My Free Trial
Free "Bootstrap" plan for 1 position
Unlimited users and candidates
Access to 50+ job boards
Why We Chose Breezy:
Breezy offers a variety of recruiting solutions, including hiring software, an applicant tracking system, resume parsing, sourcing tools, and video interviews. Breezy now also offers a background screening platform.
Breezy is affordable with a wide variety of price plans ranging from a free version to a customized Pro plan.
Things to Consider When Evaluating Recruitment Software:
Look for solutions that offer advanced sourcing and screening capabilities to save you time in the recruiting process.
The recruitment process becomes more effective if the software you use allows for cross-platform integrations to import data from one platform to another.
Consider solutions that offer diversity recruiting functions, such as candidate demographics and tools to reach different segments of the talent market.
Best Recruitment Software:
| Rank | Name | Offer | Review | Learn More |
| --- | --- | --- | --- | --- |
| 1. | | Free | Offers a clean interface and a wide range of price plans but there is no job marketplace. | |
| 2. | | $39.00 /mo. | Offers an intuitive interface that works well on desktop and mobile devices but only offers single user accounts. | |
| 3. | | $6.19 per user /mo. | Offers a wide range of HR features but lacks automatic payments support. | |
| 4. | | $49.00 /posting | Offers plenty of useful features and an intuitive design but is unable to mask applicant names. | |
| 5. | | Quote only | A clear, easy to use solution with continuous updates but no wildcard option when searching. | |
| 6. | | $399.00 /mo. | Is easy to manage with great customer support but the mobile app fonts are too small. | |
| 7. | | $99.00 /mo. | Easy to understand and use and is available on both desktop and mobile devices but the Bronze plan does not allow for adjustable time limits. | |
| 8. | | $99.00 per job /mo. | A well-organized solution with nice email and interview templates but it is not very customizable or flexible. | |
| 9. | | Free | Offers great search and reporting functions with lots of customization options but lacks integrations with other apps. | |
| 10. | | $10,000.00 /yr. (before add-ons). | Features a good support team and an interview scheduling tool but it can become expensive. | |
| 11. | | Quote only | Offers great response tracking and background checks but sometimes reports are missing data. | |
| 12. | | $95.00 /mo. | Quick and easy to use with good technical support. The trial period only allows you to view the first 100 candidates in your database. | |
| 13. | | Quote only | Configurable and easy to use software but lacks a group chat function. | |
| 14. | | Quote only | A simple and easy to use solution but it is hard to find information on this company. | |
FAQs: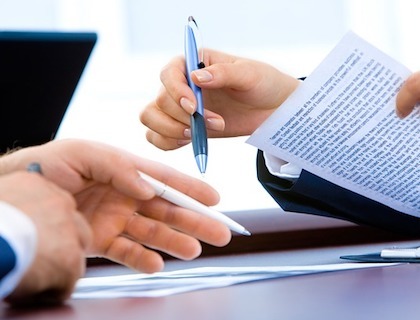 What is the best recruitment software?
What is recruiting software?
Recruiting software streamlines the hiring process by allowing human resources managers to post jobs, gather candidates' resumes, and screen possible employees, among other tasks.
What is CRM recruiting?
A recruitment CRM (Candidate Relationship Management) is used by HR departments to maintain and strengthen relationships with job candidates for the duration of the recruitment process. Just like a traditional Customer Relationship Management system, a recruiting CRM treats the candidates as if they were customers, ensuring that the candidate management process is efficient and professional.
What are the tools for recruitment?
Mobile recruiting tools.
Gamification.
Collaborative tools.
Location technology.
Video interviewing.
Internet sourcing.
What is the price range for recruitment software?
The price range for recruitment software is anywhere from $9.50 to $399.00 per month, although some HR recruitment software can be purchased by paying a one-time fee which can cost between $250.00 and $1,000.00 per user.
Can I use recruiting software to schedule job interviews with candidates?
There are some recruitment management software solutions that have a scheduling feature. Programs like Newton, Zoho Recruit, Recruitee, and Workable all have a scheduling feature to make it easier for managers to arrange interviews.
What is temp recruitment software?
Temp recruitment software makes it easy to keep up with the fast pace of recruiting temporary employees. This type of software would usually be used in a staffing agency. Popular recruitment CRM software for temporary hiring includes PCRecruiter, Crelate, and Bullhorn.
What is the best recruitment CRM for hiring software developers?
It's difficult to say which recruitment management system is the best for recruiting software developers since every business has unique requirements. However, leading tech companies like Google use a program called Quick Base to manage employees and organize recruiting.
Can our business use hiring software on a monthly basis?
A typical recruiting platform has a monthly cost. Some CRM recruitment providers allow their customers to cancel their plan at any time, but others bill on an annual basis even though they list a monthly price. Read the fine print before you sign up for a plan in case you want to cancel later.
How much can I customize my recruitment software system?
If you purchase an open-source recruitment software program, you can customize it as much as you want, as long as you or your programming team have the technical skills to do so. Other HR hiring software does have some level of customization, but it will be very limited compared to open source products.
Is it best to go with a cloud-based recruitment system?
If your recruitment database isn't so large that you need more storage than online recruitment software can give you, then cloud-based solutions are the way to go. The majority of small to medium-sized businesses use cloud-based programs because they are convenient, affordable, and mobile.
Are there any recruitment tools that are used specifically by software sales recruiters?
A company seeking software salespeople may use any of the solutions listed in the table above, but sometimes they will turn to a staffing agency for help because they need specialized salespeople who have technical knowledge that many other sales candidates may not possess.