The Top Hiring Tools for Small Businesses in 2023
Learn more about the best hiring tools for small and medium-sized businesses. Includes features, pricing, and frequently asked questions.
Updated on May 2nd, 2023
The SMB Guide is reader-supported. When you buy through links on our site, we may earn an affiliate commission. Learn more
Updates:
Updated 2nd of May 2023
We elaborated on Breezy HR's features.
Hiring tools are typically software services made to aid in hiring employees with recruiting, sourcing and receiving applications, as well as tracking applicants, interviewing, making offers, or onboarding new employees.
Read More:
Applicant Tracking Systems - Learn more about the top online applicant tracking systems.
HR Software - Discover the best HR software for your business.
Free HR Software - Learn more about the best free HR software.
Recruitment Software - Find the best recruitment software to fit your hiring needs.
Our Pick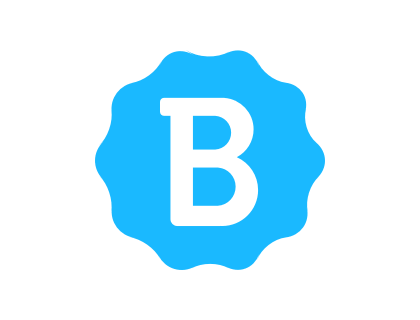 Post a job to 100 free job boards with one submission.
Post Jobs for FREE
Completely free trial, no card required.
Reach over 250 million candidates.
Why We Chose Betterteam:
Betterteam allows you to post jobs to over 100 sites, gather resumes, and track all applicants throughout the hiring process. It features an intuitive interface that gets more exposure for your job postings.
Betterteam offers competitive pricing and has received many positive reviews. It offers good customer support and features a directory of job posting templates for your convenience. Betterteam also features a library of HR policies, letters, software, and guides. It's a great choice if your main focus is getting more candidates.
If you have more complex hiring needs and need features such as background screening integrations, video interviews, and resume parsing check out Breezy HR, our second-ranking pick. There are free and paid options to suit a range of budgets and hiring needs.
Things to Consider When Evaluating Hiring Tools:
Determine the type of hiring tool, as well as the functionality it offers, that will best suit your hiring needs.
See which hiring tools offer customer support and evaluate the availability, accessibility, and response time of that support.
Ask for referrals and read online customer reviews to find the best hiring tool.
Best Hiring Tools:
| Rank | Name | Offer | Review | Learn More |
| --- | --- | --- | --- | --- |
| 1. | | From $39.00 /mo. | Works well on both desktop and mobile devices but HR managers will need to share a single login. | |
| 2. | | Free and paid options. | Lots of advanced features for hiring and onboarding. There is a completely free plan as well as a free trial. | |
| 3. | | Free and paid options. | Features job posting templates and suggests applicants who would suit the position. | |
| 4. | | Free and paid options. | Features search and reporting functions as well as customization options, but is limited in its integration with other apps. | |
| 5. | | Contact for quote. | Is user-friendly and features great integration capabilities but does not offer a free trial. | |
| 6. | | From $149.00 /mo. | Easily accessed and operated but does not allow for adjustable time limits on the Bronze plan. | |
| 7. | | Contact or quote. | The mobile app fonts are too small, but Newton is easy to manage and adaptable. | |
| 8. | | Free and paid options. | Features exporting tools and automatically organize candidates but lack the ability to attach notes to resumes. | |
| 9. | | Contact for quote. | Does not feature billing and invoices but is highly customizable. | |
| 10. | | Contact for quote. | Features an alumni platform to keep track of previous employees. | |
| 11. | | Contact for quote. | Offers a range of features to assist with hosting large events but the implementation period can be complicated. | |
| 12. | | Contact for quote. | Provides background screening software and business intelligence tools. | |
Candidate Sourcing Tools:
Candidate sourcing tools help you find potential employees and recruit them. They are especially useful for finding passive candidates, people who aren't looking for a new job but might be open to it if contacted.
Some of the most popular sourcing tools are LinkedIn and Entelo.
Job Posting Software:
Job posting software helps you post jobs online to multiple job boards, include them in Google for Jobs, and post them to a career page on your company site.
Popular job posting software includes Betterteam, ZipRecruiter, and Indeed.
Applicant Tracking Systems:
Applicant tracking systems help employers organize their hiring process by handling applicant intake and making it simple to see where someone is in the process, what needs to happen next, and what the results of the process have been so far.
Popular applicant tracking systems include Zoho Recruit and BambooHR.
Career Fair Software:
Career fair software helps companies manage a career fair, and especially to manage the leads they get from fairs. Using this software will save time and help you do a more thorough job contacting and building relationships with leads from fairs.
Popular career fair software includes:
College Recruiting Tools:
College recruiting tools help employers and recruiters connect with students, build relationships with them, and funnel them into the talent pool. It's essentially sourcing software focused on students.
Some popular college recruiting tools include Handshake, Gradleaders, and OneStop by Simplicity.
Employee Referral Software:
Employee referral software helps keep the talent pool filled by making it easy for employees to refer candidates, keeping track of who made referrals and any bonuses due, and encouraging employees to refer more candidates.
Popular referral software includes Jobvite, Zao, and Rolepoint. Many employee referral software tools include social recruiting features as well.
Interview Management Software:
Interview management software helps companies schedule interviews, plan them so that they're standardized, store notes and comment on them, score candidates, and develop follow-up questions.
Popular interview management software includes iSmartRecruit, InterviewCoordinator, and IMS.
Video Interview Software:
Video interview software makes it easier for companies to do live interviews online, helping them avoid expensive commutes, and giving them an inexpensive way to interview candidates that live outside their immediate area.
Popular video interview software includes Montage, HireVue, and Spark Hire.
Employee Screening and Background Check Software:
Employee screening and background check software save time in the hiring process by making it faster and easier to verify employee identity, qualifications, criminal history, credit history, and credentials.
Pre-Employment Testing Software:
Pre-employment testing software makes it easy to administer various tests to employees that help companies make better hiring decisions. These can include aptitude, personality, and job knowledge tests.
Popular pre-employment testing software includes Lytmus and Prevue.
Offer Management and eSigning:
Job offer management tools allow you to standardize and send your job offers out electronically via email and then receive signed offers electronically using eSigning features.
Popular software for offer management includes Newton and Lever.
Company Alumni Management Software:
Company alumni management software makes it easy to stay in touch with former employees and continue building relationships so that even after they leave the company, they remain in the talent pool.
Popular alumni management software:
Cloud-Based Hiring Tools:
Cloud-based hiring tools are web-based hiring assessment tools and do not require an on-premise server to operate. These selection tools for hire can be accessed by multiple users on multiple devices, allowing you to complete tasks at the office or remotely.
Popular cloud-based hiring tools:
FAQs:
What is the best recruiting tool?