The Best Hiring Software for Small Businesses in 2020
Learn about the top hiring software solutions for small business in 2019. Includes average customer ratings, pricing, and frequently asked questions.
Updated on July 8th, 2020
The SMB Guide is reader-supported. When you buy through links on our site, we may earn an affiliate commission. Learn more
Hiring software is used to recruit candidates, track applicants, onboard new hires, manage new hire paperwork, perform background checks, and ensure legal compliance. Below, we take a look at the top 20 HR software solutions for 2020.
Our Pick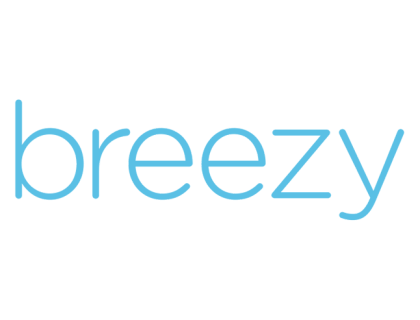 Start My Free Trial
Free "Bootstrap" plan for 1 position
Unlimited users and candidates
Access to 50+ job boards
Why We Chose Betterteam:
Betterteam integrates with multiple job boards and allows users to use one job description across the boards selected.
Templates for job descriptions and interview questions are available for most industries and job titles.
The service fees are low, starting at $39.00 per month, and there is also a free trial of services available.
Things to Consider When Evaluating Hiring Software:
Most free offers are either for a limited time, or for a limited number of employees.
Not all software solutions allow team collaboration or more than one user, which may pose a problem for larger HR teams.
Cheaper software may be missing features that can save you time. In this case, a more expensive software solution may be a better option.
Best Online Hiring Software:
| Rank | Name | Offer | Review | Learn More |
| --- | --- | --- | --- | --- |
| 1. | | $39.00 | Most efficient software for posting to multiple job boards. Templates for job descriptions and interview questions provided. | |
| 2. | | $80.00 | Several useful features with an attractive UI. | |
| 3. | | $8.00 | Comprehensive range of services including payroll and time-tracking. | |
| 4. | | $49.00 | Include additional features like video interviews and built-in background checking. | |
| 5. | | $65.00 | Open-sourced and free to download. Clients have mixed reviews about the ease of use. | |
| 6. | | $7.00 | Affordable fees with the option to customize features. | |
| 7. | | $415.00 | Comprehensive range of services with customized selection of features. Difficulty integrating with Indeed and Google apps. | |
| 8. | | $250.00 | Attractive UI and responsive customer support. No background checking feature. | |
| 9. | | $89.00 | Several filters to find qualified candidates. Google optimization for wider reach. | |
| 10. | | $79.00 | Poor UI and difficulties with PDFs. More suitable for hiring agencies. | |
| 11. | | $195.00 | Advanced features to automate the hiring process, but fees can be expensive. | |
| 12. | | $50.00 | Easy integration with other platforms. Slightly high fees depending on your hiring frequency. | |
| 13. | | $25.00 | Resume Extractor feature adds information from web pages into your database. Several options for customization. | |
| 14. | | $95.00 | Limited use of features during trial period. Best used as a stand-alone software due to some limitations with integration. | |
| 15. | | $85.00 | Somewhat difficult to use and reports of the software being 'clunky'. | |
| 16. | | $299.00 | Excellent customer support resources. Considered a secure and comprehensive software solution. | |
| 17. | | $4,000 per annum. | Provides a basic service with a simple UI. | |
| 18. | | n/a | Reports of the software freezing and having a confusing dashboard. | |
FAQs:
What is the best recruitment software?
What is a recruiting software?
Recruiting software is used to manage the hiring process by organizing candidate information and keeping track of the interview process.
How much does recruitment software cost?
Prices can start as low as $8.00 per month per employee. Other companies charge a flat monthly fee ranging from $4.50 to $300.00 or more. The price of human resources software can vary quite a bit, depending on the size of your company and the features you need.
Which HR hiring software is best at the enterprise level?
Taleo, iCIMS, Jobvite, Silkroad, and Greenhouse ATS are all job recruitment software solutions that are popular at the enterprise level. Most of these will include a web-based employee onboarding system.
Are there any free online hiring software options?
We were unable to track down a free web-based HR recruitment software, but there are many that offer free trials and reasonable prices. Try doing a search for new employee recruitment software, and testing the ones that offer free trials.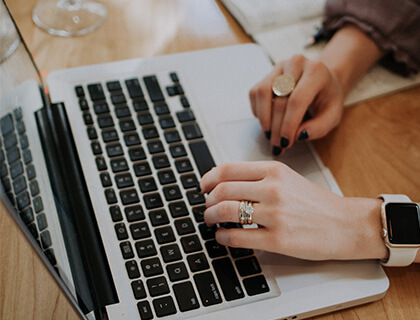 What are the best hiring software for small businesses?
What is automated hiring software?
Automated hiring software (also known as AI recruiting software) handles recruiting and hiring tasks with artificial intelligence and machine learning. It is often used to sort through large numbers of resumes and bring quality candidates to the attention of recruiters or hiring managers.
Do any HR recruiter systems offer electronic new hire paperwork?
Yes, there are several that do, including Zenefits, OnboardCentric, Bamboo HR and others.
We run a staffing agency. Which recruitment management software is best for employment agencies?
Many job agencies favor PCRecruiter, Zoho Recruit, iCIMS, Jobville, Breezy HR, and Workable for their robust features, such as applicant tracking to streamline talent acquisition.