JobDiva Reviews
Learn about JobDiva recruitment software for businesses. Includes info on JobDiva, free trials, pricing, customer reviews, and FAQs.
Updated on November 11th, 2019
The SMB Guide is reader-supported. When you buy through links on our site, we may earn an affiliate commission. Learn more
JobDiva is a web-based human resource (HR) solution that offers recruitment tools. With JobDiva, users have access to resume aggregation, intelligent candidate-to-job matching, recruitment lifecycle tools, and email campaigns.
Our Pick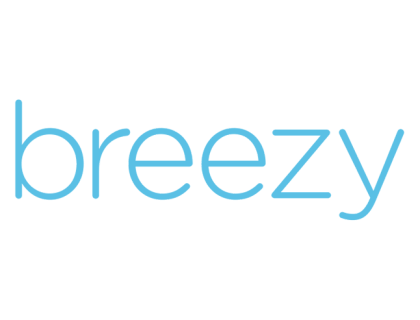 Start My Free Trial
Free "Bootstrap" plan for 1 position
Unlimited users and candidates
Access to 50+ job boards
Pricing:
JobDiva does not reveal full pricing on their website. However, interested users can contact JobDiva and request a quote.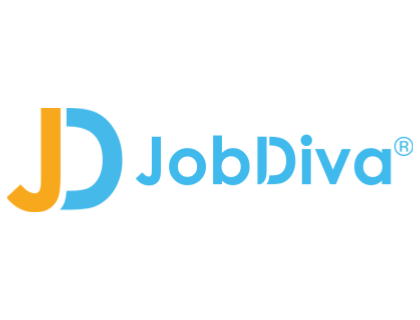 Review:
Pros: The software is constantly getting updated enhancements. Clear, easy to use, and feature-rich.
Cons: There is no option to use a wildcard when searching.
Bottomline: Solid tool! Simple and easy to use. Offers a range of useful features. However, it can be a costly option.
Key Information:
| | |
| --- | --- |
| Founder | |
| Founded | 2001 |
| Headquarters | New York, NY |
| CEO | Diya Obeid |
| Number of Customers | 27,000+ |
| Address | 44 Wall Street, 18th floor, New York, NY 10005, United States |
| Phone | +1 866-562-3482 |
| Website | |
News & Activity:
Reviews:
| Source | Review |
| --- | --- |
| | I have used 7 different ATS systems. Taleo, BullHorn, etc. but of all that I have used, I prefer JobDiva. JobDiva was the easiest to navigate and it was very user friendly. You could upload resumes or just forward resumes and create a candidate profile from that. Then, you could keep notes on the individuals profile, and it was readily visible from the profile (no clicking needed). Being able to use boolean is a huge plus for any ATS. While bullhorn lets you do it, their boolean logic is not correct in format, so it causes issues. JobDiva seems to trump all ATS in that region. Also, it is great for entry recruiters because there is alternative methods to searching if you don't know boolean at all. I also liked that once you run your search, you could email all the people at once. You had quite a few templates you could choose from which made it extremely efficient. It kept track of the emails you sent out which helped a lot as well. While there is pros and cons to all systems, I think JobDiva is among the best. Right now I am using Taleo (the newest version) and it sucks. They went flash based and it messes up ALL the time now. Not very friendly anymore like it use to be. |
| | Depending on how you look at it in my opinion quite a few of them :a) Bullhorn- They discovered SAAS before it even became a concept. b) Jobdiva: An awesome tool for recruiters. c) LinkedIn: It has transformed the corporate recruitment market On another note sites like Glassdoor and Github are also transforming how a recruitment function is run! |
| | If you check different sources you may find that Jobdiva is considered a great tracking system. Ranked 4 and half stars out of 5 Jobdiva can:manage recruitment and workflow synchronization of private database can search through millions of resumes can normally save the user 60% to 90% of his/her time saves money through excessive advertising. |
| | Don't use JobDiva. That harvester is going to fill your database with junk and you get what you pay for. |
| | I demo'd Jobdiva and about 5 other split desk ATS systems when I was doing agency work last year. Overall I felt it was OK, and cheap. I recommend getting personally friendly with the Customer Success person on the account and take advantage of their support as much as possible. Onboarding a new ATS is a huge shift, and it'll have some bumps before all is adjusted. |
| | |
FAQs:
What are the main features of JobDiva?
Client CRM system.
Job management workflow fulfillment system.
Candidate careers/jobs web site portal.
Electronic job board resume harvester.
Electronic VMS job spidering tool.
Timekeeping and billing system.
VMS/MSP system and solution.
How can JobDiva save my business money?
JobDiva enables recruiters to be more productive by eliminating the mundane tasks that are time-consuming, such as looking through resumes to find suitable job applicants.
This allows recruiters to focus on qualifying candidates who match the requirements, interviews, salary and benefits negotiation, and other aspects of the hiring process.
Is there a JobDiva free trial?
No, JobDiva does not offer a free trial but you can request a demo on the JobDiva website.
Is there a JobDiva mobile app?
Yes, JobDiva does have a mobile app available for both iPhone and Android.
Is there a JobDiva timesheet tracking application?
Yes, JobDiva offers MyTime, an application that allows temp workers placed through a staffing agency to record hours with a smartphone.
Can JobDiva retrieve resumes from any job board?
Resumes can be retrieved from most national job boards. JobDiva will develop a program if there is any web site to which you subscribe that the download programs do not cover.
What is the difference between JobDiva and Bullhorn?
JobDiva and Bullhorn have many overlapping features. You'll want to look at both and compare to see which feature set fits your needs best. Bullhorn starts at $99 per month, JobDiva does not list any prices.
What are some JobDiva alternatives?